Latest posts and articles
Dan Biggar aims to thrive again under the big match spotlight on Saturday – the type of opportunity he admits were starting to pass him by at the Ospreys. The Wales fly-half may have played a significant part in securing the Six Nations Grand Slam this season, but his club's achievements at Northampton are something of a throwback. Not just …
So Theresa's gone, but what now?
When holding up a huge land deal under investigation is 'selfish'
Dearly Beloved Sheeple Back in December I wrote an article titled Christmas dinner party bemoaning the fact that I had never been to or been invited to a 'dinner party'. According to newspapers like the Guardian, political pundits like Alastair Campbell and the television media, 'dinner parties' are supposed to be where 'the people' (discuss? rage?) talk about BREXIT. I …

This is the story of Phil Parry's extraordinary 35-year career in journalism on newspapers, television, radio and online before he was diagnosed with a serious disability.
A compilation of posts by the Eye's satirist 'Notsogreatdictator'. Available now!
Paperback. Colour images. 148 pages.
Please note. Full attribution is declared on each post when you click on a link. Opinions and content are those of the authors of the pieces and not necessarily of The EYE or its editors.


TALKING ABOUT
These stories are linked to as a service for our subscribers. Click and read at your own risk.
How Farage outflanked everyone.
As Westminster politicians conspire, the Brexit Party leader grows more powerful.
Mathew Goodwin : UnHerd. Faragism


The Guardian view on Theresa May's final act: nowhere left to fail
The prime minister has lacked the vision and judgment to define Britain's future relations with Europe, let alone convince MPs and the public to trust her.
Stolen Cardiff Castle stones for sale on eBay
Stones taken from Cardiff Castle have appeared for sale on eBay - with bids starting from £300.
BBC Wales: Essential Welsh News Flash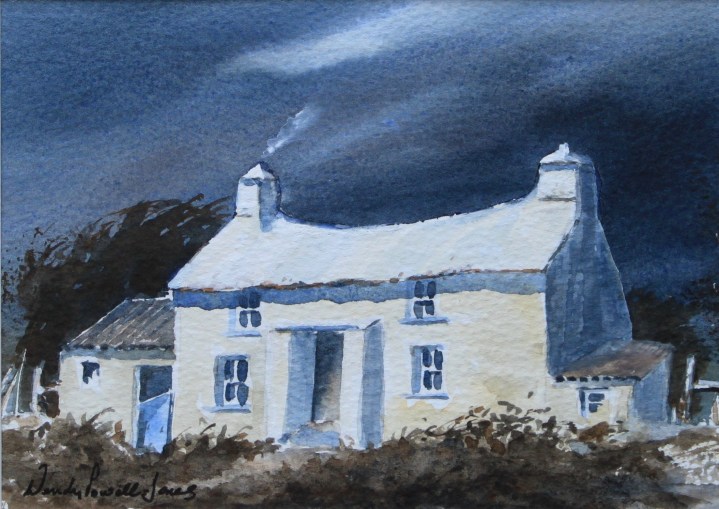 Original paintings inspired by the beautiful Welsh landscape. Original hand painted cards at prices from £3.50 - £30
. CLICK HERE
UK Politics ... for anoraks!

Our rates are very reasonable. To advertise here in this newsletter to a focused readership, CONTACT US NOW for a rate card.