Latest posts and articles
Not good news for Jonathan Davies
The Dancing MegaMechaGretaZilla has been named the number one toy of Christmas 2019 we can reveal. 
Leighton Andrews looks to the future for our technology companies

This is the story of Phil Parry's extraordinary and long career in journalism on newspapers, television, radio and online before he was diagnosed with a serious disability.
A compilation of posts by the Eye's satirist 'Notsogreatdictator'. Available now!
Paperback. Colour images. 148 pages.
MUST READS
These stories are linked to as a service for our subscribers. Click and read at your own risk.


Trump rinses the Democrats again
The President is too smart to patronise his supporters — he talks to them about the little things that matter.
The Center Blows Itself Up: Care and Spite in the 'Brexit Election'
Politics, in wealthy countries, is increasingly becoming a war between the generations.
David Graeber: NY Books. BREXIT


Farmer admits cruelty after lamb's eyes pecked out
A farmer has admitted to causing unnecessary suffering to a lamb which had its eyes pecked out by birds after becoming stuck in a fence.
UK Politics ... for anoraks!
Please note. Full attribution is declared on each post when you click on a link. Opinions and content are those of the authors of the pieces and not necessarily of The EYE or its editors.
Original hand painted cards and paintings
inspired by the beautiful Welsh landscape
at prices from £3.50 - £60
. CLICK HERE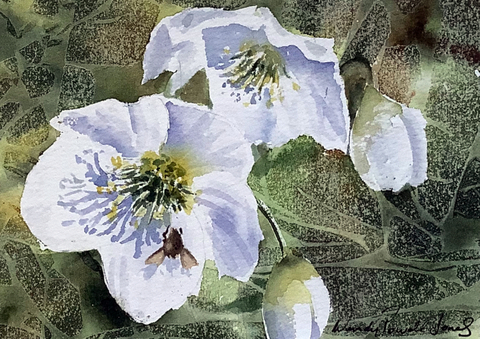 Our rates are very reasonable. To advertise here in this newsletter to a focused readership, CONTACT US NOW for a rate card.