Latest posts by Graham Thomas
(see all)
Joe Marler has been labelled "an embarrassment" to England after his groping incident with Alun Wyn Jones at Twickenham.
The withering verdict has been delivered by Sir Clive Woodward, the World Cup-winning former coach who suggested if he was still in charge then Marler would be booted out of the squad.
Ten minutes into the Twickenham game, a melee broke out when Wales had a try disallowed for a George North knock-on and the incident involving Marler and Jones was caught on camera.
"You can be a great player, a character and different but don't go around being a distraction and embarrassment to the team, shirt and country," Woodward, who coached England to World Cup glory in 2003, wrote in his column for the Daily Mail.
"I knew England were in big trouble before the World Cup final when Joe Marler started horsing around at a bizarre press conference with Dan Cole. That was embarrassing, disrespectful and said much about the team's mindset.
"I wouldn't stand for that and… nor should the team. We saw it again with his ridiculous groping at Jones' genitalia… perhaps he thinks that's clever… but it'll be interesting to see how the Rugby Football Union handle this. I know what I'd do."
Prop Marler, 29, is likely to be cited today by the Six Nations appointed officer who went into the Wales dressing room to speak to Jones after the match.
Bollocks. Complete bollocks.

— Joe Marler (@JoeMarler) March 8, 2020
A citing must be made within 48 hours of the final whistle and while the precise charge from citing commissioner Peter Ferguson of Ireland would dictate what suspension Marler may face, World Rugby's low-end entry-point for a ban relating to "grabbing, twisting or squeezing the genitals" is 12 weeks.
Former Wales captain Gwyn Jones said on BBC Wales' Scrum V programme. "I think it was an attempt of humour of some kind but I don't think there's any doubt that it was unacceptable to do what he did.
"I think this is another example of Joe Marler just showing his stupidity.
"I think he's trying to cultivate this image of him as a rugby character, where it's the Mohican haircut, or the words he used against Samson Lee, or the interviews he does.
"To me, the attempt of humour there was inappropriate and will get sanctioned. He's nothing more than an egotistical narcissist – if they could ban him for being an idiot, they should, but I don't know if they can."
Former Ireland and Lions captain Paul O'Connell said on BBC on Sunday: "In this day and age it's inappropriate, and he shouldn't have done it, and I reckon Joe Marler will be putting his head in his hands this morning, asking himself what he was doing.
How about I grab your bollocks on TV? See how you like it.

— grumpytireddad (@grumpytireddad1) March 9, 2020
"There is a code-of-conduct issue here, and probably a warning to come out. [But] there was fisticuffs there, he was trying to lighten the mood by doing something funny. I'd hate to see him being suspended over it."
Former Scotland captain John Barclay said: "People are saying this would be never happen in an office or a normal job. This isn't an office, this isn't a normal job, this is guys who are largely immature, having fun, and these guys know each other well. I think it's a storm in a teacup."
Former France fly-half Thomas Castaignede said: "It is a strange way to have fun."
Another former Scotland captain Andy Nicol said: "Here we are, we are smiling about it but there is a serious element to this. Alun Wyn Jones rightly was not happy and I reckon there will be disciplinary action taken."
The post Groper Joe Marler Told: You're An Embarrassment appeared first on Dai Sport.
---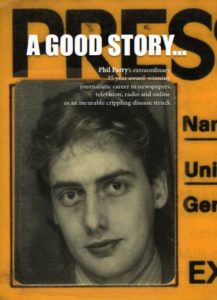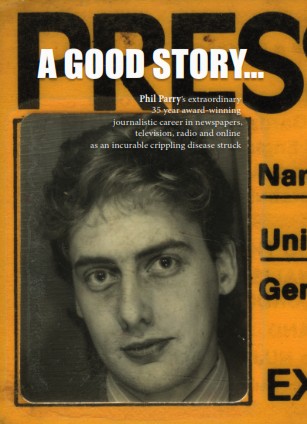 Phil Parry's memories of his extraordinary award-winning career in journalism as he was gripped by the incurable disabling condition Hereditary Spastic Paraplegia (HSP), have been released in a major book 'A GOOD STORY'. Order the book now! 
Comments from Mastodon: