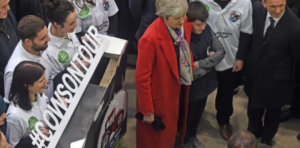 As the Prime Minister tours the UK – visiting Wales earlier this week – trying to sell her controversial Brexit deal, the scale of the problem she faces can now be disclosed by The Eye.
Documents at one of the largest councils in Wales by population, Rhondda Cynon Taf (RCT), reveal that the local authority wants "greater clarity" on a 'no-deal' Brexit, and officials are "discussing the impact".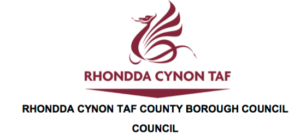 Papers passed to The Eye show that councillors on RCT have been warned "a no-deal exit remains a significant risk".
Eight areas of concern in the event of a no-deal Brexit have been highlighted with them.
These include the potential impact on "Public health and protection and local regulation".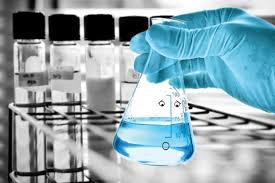 The document warns:  "As a Council it is difficult to plan for a no-deal, as there is so much outside our control that it is impossible to mitigate many of the risks without greater clarity on the actions to be taken by the UK and Welsh Governments. Nevertheless, we are discussing the impact of a no-deal Brexit with our contractors and suppliers..".
It adds:  "Quantifying the impact of a No Deal Brexit on Local Government is very difficult as there are so many other inter-dependencies".
Figures released yesterday appeared to confirm RCT's fears.
The Governor of the Bank of England, Mark Carney, said a no-deal Brexit would be worse than the financial crisis of 2008.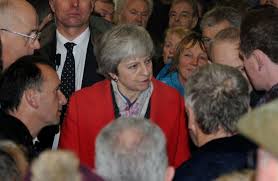 Meanwhile the Prime Minister Theresa May's tour ran into trouble in Wales.
She was snapped at the Royal Welsh Winter Fair at Llanelwedd near Builth Wells, next to a sign saying #CowsOnTour.
This might not have been what her advisers had in mind!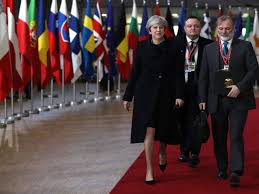 After reaching a Brexit agreement in Brussels, she was at the event to speak to farmers and producers and view their prize-winning livestock, but probably did not want to be offered such a photo-opportunity.
There is also huge political opposition in Wales, with Mrs May's political future hinging on her ability to get a majority of MPs to back her Brexit deal.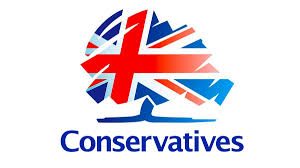 There is overwhelming opposition in Labour and Plaid Cymru ranks, with one former Welsh Conservative Cabinet Minister planning to vote against the deal, and other Tories stopping short of fully backing her.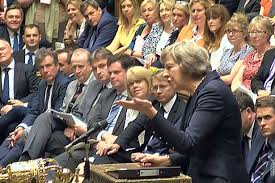 In a recent survey of the 40 MPs in Wales, the figures look unpromising for the Prime Minister. 
Against: 33
Undecided: 2
Probably For: 1
For: 4
Mrs May was visiting Scotland yesterday as she tried to build support for her deal ahead of December's crucial vote in the Commons, after a bruising encounter at Prime Minister's Questions over those new economics figures.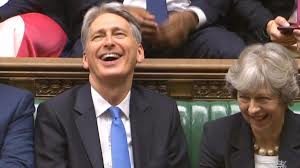 She angrily denied the deal would leave Britain poorer, apparently contradicting her own Chancellor.
Philip Hammond had earlier conceded that ALL schemes to leave the European Union (EU) (including the Prime Minister's) would damage Gross Domestic Product (GDP) figures.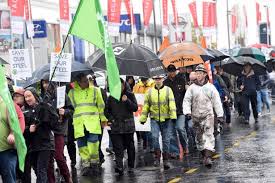 His analysis appeared to be supported by the newly-released statistics.
But his boss took a different tack in Scotland.
Mrs May was insisting that the deal will protect jobs and provide new opportunities for exporters as she met factory workers in Glasgow.
At least they didn't hold up a sign saying 'Cows on Tour'.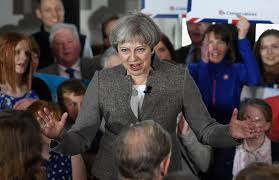 Her own MPs might.
Check your knowledge of today's events as revealed over the last few months on The Eye, with our brilliant interactive quiz: [viralQuiz id=1]