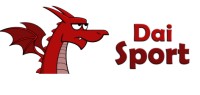 Despite playing only 34 games for the League Two side, Fraser Franks was well on his way to becoming a Newport County legend before the discovery of a heart defect cruelly curtailed his playing career last year at the age of just 28. But that was just the start of the story, as he told Chris Saunders.
Mental health issues have, thankfully, become part of sport's bigger conversation in recent times, but Fraser Franks wants to widen the dialogue still further.
Since retiring, he has reflected on the pressure to conform to stereotypes he feels all young players are under and here – in his own words – he offers some timely advice in an uncertain economic world for all professional sports people.
---
There is more below! To keep reading the full content register a free account or log in.
Already a subscriber? Log in