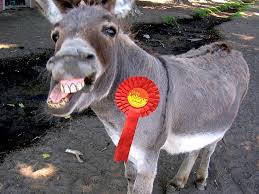 Senior sources within Welsh Labour have told The Eye that Jeremy Corbyn is a "liability", and an obstacle to being elected which is being raised by angry voters "all the time".
Some have even admitted to us they deliberately avoid talking about the Labour leader when they are canvassing for votes.
One said:  "We have to move the conversation on to something else if they talk about Jeremy".
Another stated:  "It is really difficult.
"He (Jeremy Corbyn) is being raised all the time, especially after he has made a speech.
"We have to talk about why Welsh Labour are different".
The news will be devastating for Labour with only two days before the General Election.
It is no secret that Welsh First Minister and Labour leader in Wales, Carwyn Jones, does not see eye-to-eye with Mr Corbyn.
Two months ago he said his UK leader had "work to do" to win over the voters.
In September last year Mr Corbyn's allies made a concerted attempt to derail proposals for Mr Jones and Scotland's Labour leader Kezia Dougdale, to appoint their own representatives on Labour's UK governing body – the National Executive Committee (NEC).
Mr Jones was adamant that he should be able to appoint someone, arguing that Mr Corbyn has three appointees on the powerful body.
Controversially, Mr Corbyn also made a speech linking the terrorist atrocity in Manchester with Britain's foreign policy.
Yet many Labour figures have pointed out to us that the interventions in Iraq and the toppling of Gaddafi in Libya came AFTER the attack on the twin towers in New York.
They have insisted that anyway foreign policy cannot be dictated by terrorists.
Mr Corbyn and his leader in Wales come from completely different Labour traditions.
The UK leader is a far left dissenter who voted against the whip on 428 occasions during Labour's time in power.
The dramatic news from The Eye about what senior figures in Welsh Labour really feel about their UK leader, is set against a disturbing background for the party.
In September last year we were told by a Labour source that the victory of Jeremy Corbyn in the leadership election was "awful" and would increase pressure for the party in Wales to split off.
The Labour politician who spoke to The Eye was a former minister in the Welsh Government, and also said before the vote for Labour leader that the re-election of Mr Corbyn could be "catastrophic" and any 'purge' of supporters of his rival, Pontypridd MP Owen Smith, would be "disastrous" for the party.
It followed furious rows in Labour over the imposition of all-women shortlists.
Yet in his re-election, Mr Corbyn secured almost 62 per cent of the vote, a greater margin than the previous year – and increased his grip on the UK party.
He promised to "wipe the slate clean" and include his critics in any future discussions because they were "part of the same Labour family".
But he pointedly refused to object to plans by his allies to de-select moderate Labour MPs who had opposed him.
After the results of Mr Corbyn's re-election were announced at the Labour conference in Liverpool, one former frontbencher reportedly said: "I feel sick".
The sickness could be increased by today's news that senior sources within Welsh Labour avoid talking about their UK leader on the doorstep.
Other media outlets may offer a full results service, but on Friday we bring you the stories which really matter after the General Election.