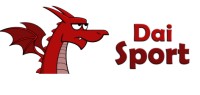 Fans in both football and rugby should be helping run their sports, according to a report from a leading think tank.
Both sports should seek the influence of supporters groups in plotting the way ahead for a sustainable and responsible future, according to Onward and their new publication.
The report, called A Sporting Chance, focuses on how professional football below Premier League level, cricket and the two codes of rugby are coping during the coronavirus pandemic.
---
There is more below! To keep reading the full content register a free account or log in.
Already a subscriber? Log in