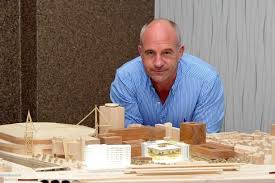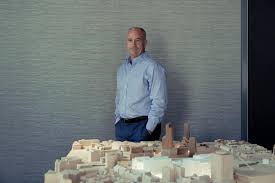 The man behind huge changes to central Cardiff has told The Eye exclusively it will be the spur for development by other companies which could lead to 10,000 new jobs in the city, it has emerged.
In a lengthy one-to-one interview, Paul McCarthy, the Chief Executive of property development company Rightacres, told us that the major re-building of Central Square is driving change throughout the city.
The planned re-development by his company of the even bigger Brains brewery site to the South of Central Square and the railway line, will eventually provide thousands more long-term jobs.
But Mr McCarthy has told The Eye how he never wanted to be in property development at all when he was younger, and he could have worked in the media.
He had helped found an independent production company and believed that would be his career path.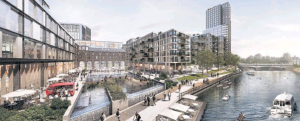 Mr McCarthy also sald to us that the Brains brewery site, next to the River Taff in Cardiff, could be ready within seven years, and will include new shops, restaurants, apartments as well as a riverfront walkway.
"This is a huge responsibility," he said.
"Nobody can say we do not take it seriously – we have engaged world-class architects to help us shape our developments". 
Even the controversial new bus station in Central Square will see departures rise from 80 an hour to over 140 an hour, when it is completed.
Yet it has been beset by delays.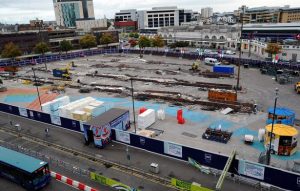 In July it was reported that the plans had "significant funding challenges" according to a Cardiff Council report.
In October, South Wales Central Assembly Member (AM) and Welsh Conservative leader Andrew RT Davies, said: "It (the delay) is simply not good enough".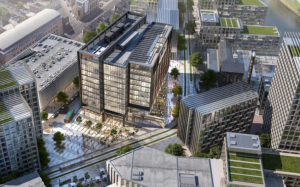 Even last week the design hit the headlines, with a report in WalesOnline that the architectural firm Foster and partners is no longer on the project.
Yet work is now about to start soon, after an agreement was struck with a developer and the Welsh Government in December.
"Developments on this scale can take an awfully long time, and there are always challenges in the form of existing infrastructure that can cause delays," Mr McCarthy admitted.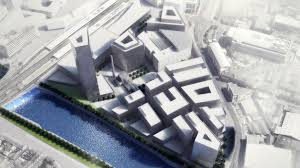 "In fact on this one (Central Square) it has all happened incredibly quickly, believe it or not.
"A number of large employers wanted a site there and were keen to move at the same time, and we were in a position to help them".
There are also likely to be challenges and problems for the vast new Central Quay to the south.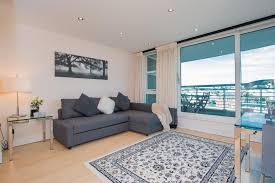 He said:  "For the first phase a new multi-storey car park must be built.
"This is absolutely crucial because it unlocks all the other phases which will include the shops, offices and a new university campus.
"They wouldn't happen otherwise.
This enormous site will also include apartments but not, Mr McCarthy insists, simply for those who can afford them.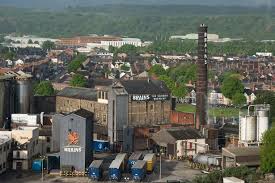 "These apartments are for rent and there are always sections for social housing."
But we can reveal that Mr McCarthy's career may have taken a different turn entirely.
He is now at the head of a successful development company which is behind one of the biggest changes to Cardiff in modern times, but he revealed to The Eye he had not wanted to be in the business at all.
"In fact I had always wanted to do work in TV, and was one of the founders of the independent production company Merlin.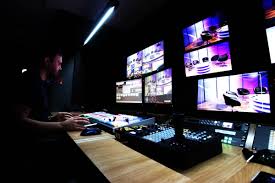 "But I have been at Rightacres for 21 years now."
21 years is a long time – longer even than the enormous re-development of central Cardiff that Mr McCarthy is responsible for.