Phil Parry is a former BBC news and current affairs reporter. He is winner of the BT Wales award for journalist of the year, BT Wales TV reporter of the year and radio reporter of the year.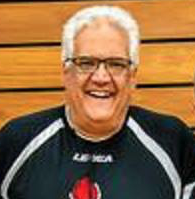 An experienced basketball referee who condemned his governing body Basketball Wales (BW) for "ageism" is consulting a lawyer about legal action after an extraordinary attack by a leading official who accused him of being "self-obsessed, egotistical and self-gratifying", The Eye can reveal.
The astonishing comments on a 'WhatsApp' BW message board were seen by active basketball referees in the group.
They were interspersed among messages of support after Denis Campbell (whose publication UK Progressive Magazine has a content-sharing agreement with The Eye) said he would no longer officiate at BW games.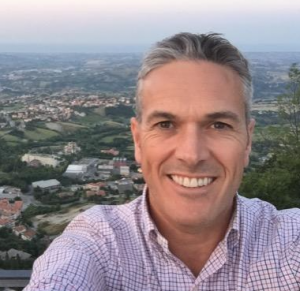 Haydn Jones, a BW official and member of the International Basketball Federation (FIBA), wrote:  "Unfortunately if only all of you knew what he has put individuals through over his self-obsessed, egotistical and self-gratifying attempt at publicity and "journalism" (self-written) then I think you'd all take a different take…"
Now Mr Campbell, co-host of The Three Muckrakers podcast, is seeking legal advice.
He is a recognised journalist, commentator and columnist who appears regularly on news and current affairs programmes, and in dozens of newspapers and magazines worldwide.
Mr Campbell also takes detailed notes during phone calls.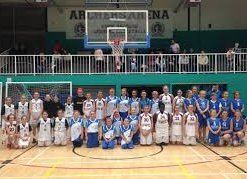 During one transcribed phone conversation with Mr Jones earlier, he was told: "Honestly Denis, you don't see many 57, 58, 59-year-old refs out there at the highest levels of our game.
"We're not the NBA (National Basketball Association of North America).
"FIBA makes international refs retire at 50".
Mr Campbell was so shocked by the comments he decided to quit BW after accusing them of 'ageism'.
He had sent an email, seen by us with all names redacted, making serious allegations about the nomination system, to senior figures in the leadership of BW.
His email questioned the qualifications and record of several others chosen ahead of him.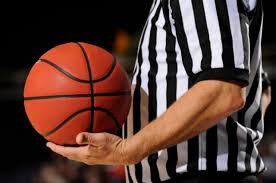 But it was a different story in England.
Mr Campbell, from Ogmore, was told by a senior referee and lead official at a training camp in Manchester: "Denis, no way you are too old to referee, you simply have to manage a game to your physical limits.
"You do a great job of keeping yourself and the game under control."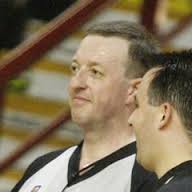 At the Ian 'Polly' Pollard basketball referee camp (named in memory of a leading figure in the game) 31 participants including 59 year-old Mr Campbell refereed the prestigious GB Masters 2017 tournament's 65 games over two days.
He covered eight games in sweltering conditions and was not the oldest participant.
After the comments about him were posted online, Mr Campbell told The Eye:  "This is not Haydn's first outburst.
"He's one of only two FIBA International referees in all of Wales, the highest classification.
"This second episode questions his temperament.
"If he cannot control himself amongst a group of fellow officials, how will he behave on a professional basketball court?"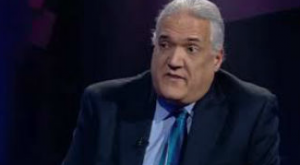 Mr Campbell also has strong support from within the world of basketball.
One highly-experienced referee, David Norrington, told him:  "I'm saddened by your experience, and angered by it.
"But, ultimately, unsurprised by it".
Also unsurprising is Mr Campbell turning to the law after what has been said about him on a message board as BW slips further into turmoil.
Comments from Mastodon: