Phil Parry is a former BBC news and current affairs reporter. He is winner of the BT Wales award for journalist of the year, BT Wales TV reporter of the year and radio reporter of the year.
Our Editor Phil Parry gives his own personal recollection of BBC Radio Wales DJ Alan Thompson, who has died aged 54.
Alan, like me, was a great music lover.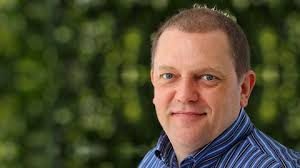 In fact first and foremost he was that.
But he should also be remembered for his warmth, and great sound on radio.
Sometimes we would disagree – I wasn't a big 'Jam' fan like him!
BBC Radio Wales always sounded far more 'modern' when he was on air.
I remember going in to his studio in the afternoon to do the 'trail' for Good Evening Wales on Radio Wales and, off air, we would always discuss what he was playing
On one occasion I remember he said:  "Good advice I was given, Phil, was always to do your research before an interview".
That showed – his interviews were insightful.
He will be sadly missed.
Comments from Mastodon: