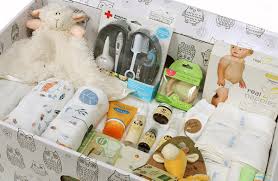 Phil Parry is a former BBC news and current affairs reporter. He is winner of the BT Wales award for journalist of the year, BT Wales TV reporter of the year and radio reporter of the year.
Senior Labour figures have questioned why a tested Scottish scheme to support babies and parents is not being adopted in Wales despite the fact the Welsh Government proclaims a key theme in policy is "children's health and well-being" and "supporting families and parents", The Eye can reveal.
After an initial trial the Scottish Government is rolling out the 'Baby Box' across Scotland which will include essential items for a child's first weeks and months to support mothers and fathers.
Expectant parents in Scotland must register at an existing midwife appointment and delivery will begin on August 15, with the Baby Box sent directly to the home address.
But nothing similar is planned in Wales.
One Welsh Labour Assembly Member told The Eye: "Why aren't we doing this, with all our emphasis on help for parents and children in the early years?".
Another Labour figure outside Wales, said:  "The fact Wales is not doing this smacks of jealousy at a good idea which ministers there don't want to take up because it comes from the SNP Scottish Government".
From January all Baby Boxes are due to be delivered to homes in Scotland at least four weeks before the baby's due date.
The Scottish Minister for Childcare and Early Years Mark McDonald, said: "Scotland's Baby Box will help tackle deprivation, improve health and support parents, and we're proud to introduce it in Scotland.
"It will include materials to promote the best possible outcomes for children and the Box itself will also provide a safe space for babies to sleep near their parents, to promote bonding and early attachment."
The disclosure comes as agencies in Wales emphasise the importance of supporting small children and their parents.
'Children in Wales' states:  "There is an abundance of research showing that investing in the first years of a child's life improves outcomes for them throughout the rest of their lives".
This is stressed in Welsh Government policy.
In "Building a Brighter Future – The Early Years and Childcare Plan" the "key themes" and "direction of travel for 2013-2023" are "children's health and well-being" as well as "supporting families and parents".
Gillian Morton, Head of Midwifery at NHS Forth Valley, said: "We were delighted that Clackmannanshire was selected as one of the first areas in the country to distribute the new baby boxes".
But while there is delight in Clackmannanshire there is none in Rhosllanerchrugog.
Also on The Eye, 'Tragic drama', where our Editor Phil Parry gives his personal view on investigations and presenting for 10 years, the BBC Wales current affairs series 'Week In, Week Out'. 
Tomorrow the background of Welsh universities which did not take part in a 'teaching excellence' ranking.
Comments from Mastodon: