Phil Parry is a former BBC news and current affairs reporter. He is winner of the BT Wales award for journalist of the year, BT Wales TV reporter of the year and radio reporter of the year.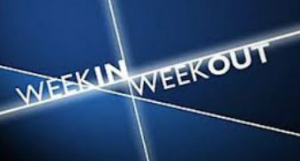 Leading executives in the BBC have condemned the decision to axe a long-running television current affairs series as the corporation hits the headlines for paying women less than men, The Eye can reveal.
The BBC Wales series Week In, Week Out is to end after 53 years, to be replaced by the label 'BBC Wales Investigates' put on major stories.
The controversial move follows the axing of award-winning current affairs programmes, such as World in Action, TV Eye on ITV and Rough Justice as well as Public Eye on the BBC.
It is also set against a worrying backdrop.
The BBC has been heavily criticised for paying its star female presenters far less than their male counterparts.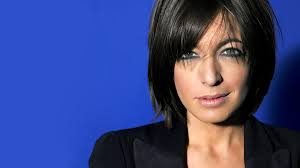 Some of the BBC's most high-profile female personalities have written a frank open letter to the director general, Tony Hall, calling on him to "act now" and tackle the gender pay gap.
Household names including presenters Clare Balding, Victoria Derbyshire and Angela Rippon are among more than 40 women who have used their "strong and loud voices" to urge him to "correct this disparity" over gender pay, which they say has been known within the corporation "for years".
It comes after documents setting out the pay for staff on more than £150,000 showed a sizeable gap in the earnings of the corporation's most well-known male and female presenters and actors, with Radio 2 presenter Chris Evans topping the list on more than £2m, while the highest paid woman was Claudia Winkleman who presents a programme on BBC Radio and TV's Strictly Come Dancing on £450,000-£499,999.
"We can't go on like this" one senior BBC figure told us.
"We seem to lurch from crisis to crisis."

Another stated:  "That decision to get rid of WIWO (Week In, Week Out) is awful, especially when we are in the news anyway over this pay thing".
A regular investigative current affairs series has become hard to fund, and the decision to close WIWO comes after numerous network television current affairs programmes have been brought to an end.
Yet WIWO had been running for 53 years and won numerous awards in both Cardiff and London.
Our Editor Phil Parry, who presented the programme for more than 10 years, told WalesOnline:  "It is absurd to suggest that putting a label on a story like 'BBC Wales Investigates' in any way compensates for getting rid of a regular weekly current affairs strand which had been going for many years, like Week In Week Out.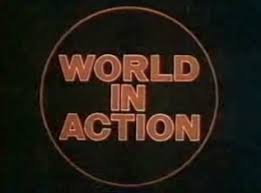 "It never works – they tried to say the same when they got rid of Public Eye on BBC 2.
"Public Eye Investigations was never heard of again.
"When you have a regular series, with a team of people who know each other, an 'esprit de corps' develops.
"You know who are the best 'quick turnaround merchants' and who are better to be left alone so they can work on longer investigations."
The BBC have said there will be 'new investment' in programming, yet it has become very difficult for accountants to quantify investigative current affairs.
Programme-makers can work on subjects for weeks or even months before it comes to nothing, which costs money.
Despite this, critics say programmes like WIWO played a vital role in holding to account policy-makers.
They fear 'BBC Wales Investigates' will not do the same job.
Tomorrow politicians speak out after revelations that Wales is ranked among the worst areas of the UK for broadband connection. 
Test your general knowledge with our brilliant interactive quiz! – 
Comments from Mastodon: