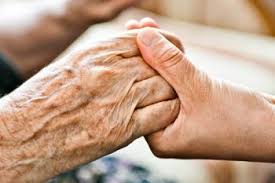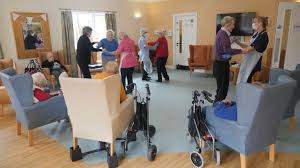 Changing rules during the lockdown crisis have made life "a nightmare" for staff in Welsh care homes, according to The Eye's source at the frontline, it has emerged.
The contact has alleged that every time a testing programme is about to be undertaken following a directive from the embattled Public Health Wales (PHW), guidelines are then altered by the Welsh Government and harassed staff must then "go back to the drawing board".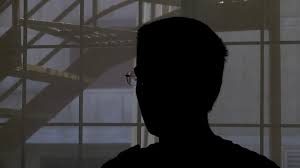 The informant has told us:  "We are troubled in nursing homes by testing because Welsh Government have altered their policies on testing in nursing homes three or four times recently.
"So everytime Public Health Wales is about to start one type of testing Welsh Government changes its mind and everyone has to go back to the drawing board.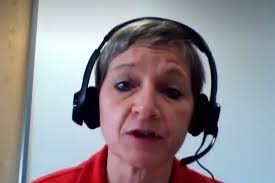 "It's become a nightmare for us all".
But the crisis for elderly people and staff in care homes is hitting the headlines regularly now, with PHW and its counterpart Public Health England (PHE) no strangers to controversy themselves.
Earlier this month the chief executive of PHW, Tracey Cooper, told Welsh politicians that she was "not familiar" with the Welsh Government's target of being able to carry out 9,000 coronavirus tests a day by the end of April.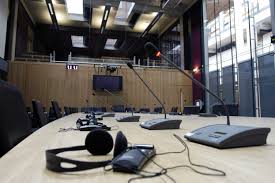 She stated: "Certainly I'm not familiar with the 9,000 trajectory. That's my answer".
The admission from Ms Cooper came as she gave evidence to the Welsh Senedd's health committee – and despite her saying she and her organisation had been working closely with Welsh Government throughout the pandemic.
But the Welsh Conservative's Angela Burns MS, said: "I am genuinely shocked that Public Health Wales is saying publicly and on the record that they were not aware of the government's commitment, that the government said very loudly and very clearly in multiple media that there was an ambition for 9,000 testing capacity by the end of April".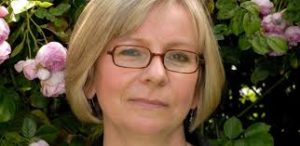 But PHE too has made headlines for all the wrong reasons after evidence was given to politicians, and some are now questioning its very future.
Sharon Peacock, a director at PHE, appeared in front of a House of Commons committee.
At the time, her agency was doing just 7,000 tests a day.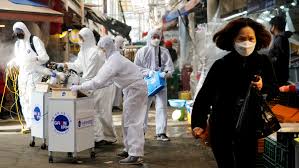 Why, the chair of the committee, Greg Clark MP, wondered, was PHE concentrating testing in their own and health service laboratories?
Why hadn't they brought private-sector laboratories into the system, as in South Korea?
Ms Peacock paused before saying "That's a good question", and a written explanation was promised.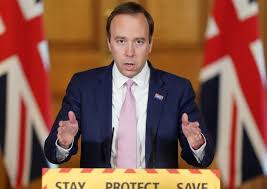 PHE has not worked well with local authorities.
When the UK Government gave up on suppressing the virus in March, PHE had just 290 staff working as contact tracers.
At that point, it could have used local authorities' experience in contact tracing for things like sexual health and food-borne diseases, yet only now is that starting to happen.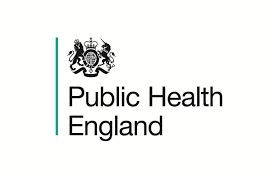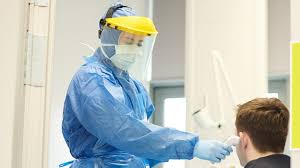 Local authorities were confused about whether to contact another regulator or PHE, about testing in care homes.
Nor has PHE worked well with the rest of the health system.
Some in the NHS have complained that the organisation failed to give them warning about changes to guidance on protective kit, and have said that explanations for the changes were lacking, too.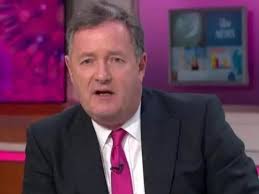 Meanwhile the television presenter Piers Morgan condemned the UK's care home coronavirus crisis as a "stain on the country and government".
The Good Morning Britain host criticised Prime Minister Boris Johnson for the "brazen lie" that care homes had been given a "protective shield" when no extra measures had been put in place.
Mr Morgan said: "You can understand why people are angry and aghast when they see our leaders claim completely falsely that there was a lockdown in care homes before the public and claiming there was a protective shield put around care homes when in fact, it was the complete opposite.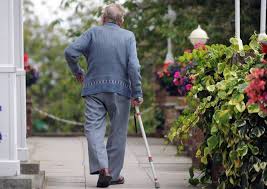 "Thousands of elderly vulnerable people, many with Covid-19, were sent from hospitals into care homes at the direction of the UK government.
"As a result over 22,000 people have died."
But Mr Morgan is not the only one to be angered by this 'crisis' in our care homes, if The Eye's source says officials are 'changing the rules all the time' and that it is a "nightmare".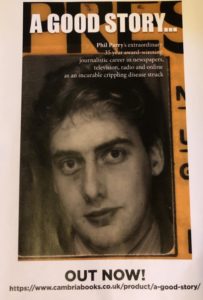 Tomorrow – the prominent public official in Wales who celebrates being on the golf course, when the taxpayers who pay his wages are kept indoors. 
Our Editor Phil Parry's memories of his extraordinary 36-year award-winning career in journalism as he was gripped by the incurable disabling condition Hereditary Spastic Paraplegia (HSP), have been released in a major new book 'A GOOD STORY'. Order the book now!
If you need something to keep the children entertained during these uncertain times (in Welsh) try Ffwlbart Ffred about the amusing stories of Ffred and his pet.