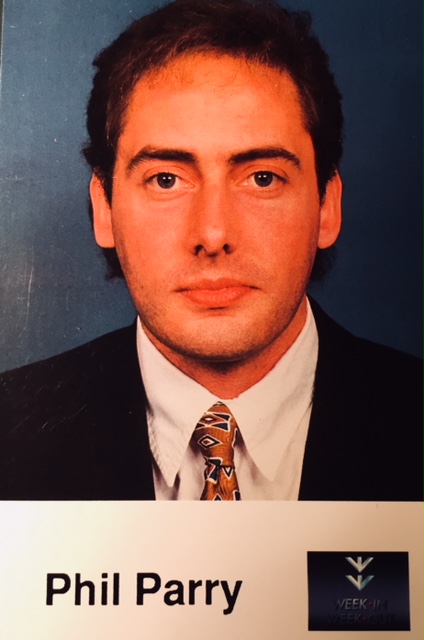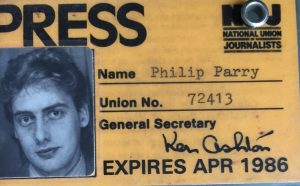 On The Eye our Editor Phil Parry has described how he was helped to break into the South Wales Echo office car when he was a cub reporter, recalled his early career as a journalist, the importance of experience in the job, making clear that 'calls' to emergency services and court cases are central to any media operation, as well as the vital role of the accurate quotation.
He has also explored how poorly paid most journalism is when trainee reporters had to live in squalid flats, the importance of expenses, and about some of those he has interviewed as well as one of his most important stories on the now-defunct 53 year-old BBC Wales TV Current Affairs series, Week In Week Out (WIWO), which won an award even after it was axed, long after his career really took off.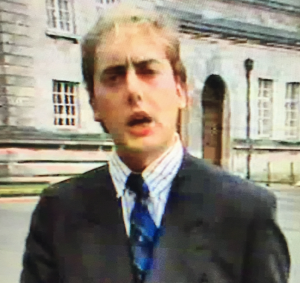 Phil has also explained the importance of actually speaking to people, the virtue of speed as well as accuracy, why knowledge of 'history' is vital, and how certain material was removed from TV Current Affairs programmes. 
Here he tells our readers more about how secret cameras and recording equipment had to be used. 
Sometimes secret recording is needed to establish the truth.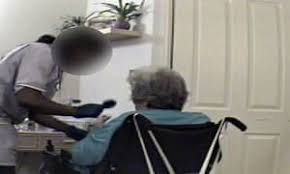 I pay tribute to the bravery of one young journalist who secretly recorded the disreputable practices of nurses in a North Wales care home, which were then exposed in a recent television Current Affairs programme.
She had to secure employment at the home to record what was going on.
On the sadly now-axed BBC Wales TV Current Affairs programme Week In, Week Out (WIWO), we sent one courageous researcher to be employed in the kitchen of a Cardiff pub serving food where we knew disturbing events were taking place.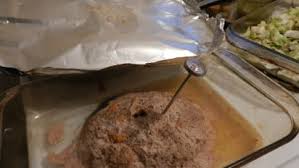 She had a hidden camera sewn into the button of her uniform.
The alarming practice of changing 'serve by' dates on frozen food was then shown, along with the notorious comment from one person who worked there:  "I wouldn't serve this stuff to my dog".
There were resignations after that WIWO.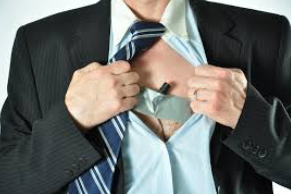 For one BBC TV Panorama programme I presented, I wore a hidden camera in my tie which became very hot.
I kept having to move my tie otherwise the heat would have become unbearable on my chest!
The interview with a police officer we suspected of murder was being conducted at a safe location in Neath where I knew the windows were on one side.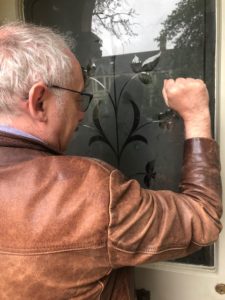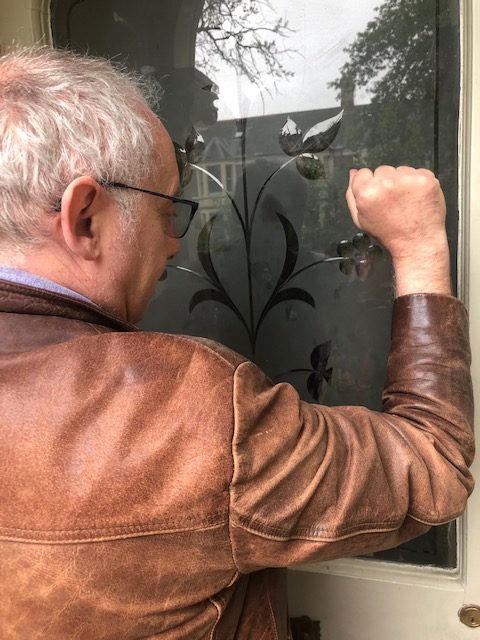 I hared up the stairs with my producer in order to sit with my back to the window so the police officer would have to take the seat with his back to the wall and the light on him.
I knew that if he had taken the seat next to the window, the light behind him would have rendered the shot useless.
This was long before my HSP set in – I couldn't do it now!
I remember thinking to myself at the time, this is so ridiculous it would make a brilliant sit-com.
Bizarrely when I was working on the same Panorama programme, I rang up a leading Cardiff barrister for a quote and NOT recording the conversation, he said:  "This is being recorded".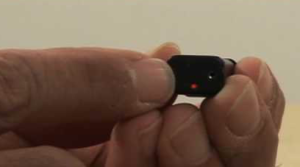 So I replied:  "No don't worry – I am not recording".
"No", he said.  "I AM recording it".
In order to do any secret filming at the BBC you had to overcome all sorts of bureaucratic hurdles and get the agreement of your Editor.
You also became aware of how useless technology can be in these circumstances.
On that Panorama, both my producer and I were wearing hidden tie cameras, but his broke down so we were reliant on mine which thankfully kept working despite my repeated moving of the tie!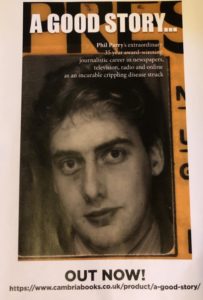 My producer wore glasses and he told me once that interviewees often thought a recording device was fitted into his spectacles case!
It never was.
That though would have been a good place to put a secret camera!
Tomorrow – do the stated values of Welsh universities match up to their actions? 
Our Editor Phil Parry's memories of his extraordinary 35-year award-winning career in journalism as he was gripped by the incurable disabling condition Hereditary Spastic Paraplegia (HSP), have been released in a major new book 'A GOOD STORY'. Order the book now! The picture doubles as a cut-and-paste poster!