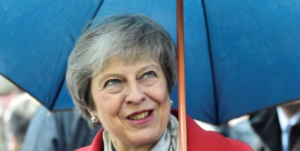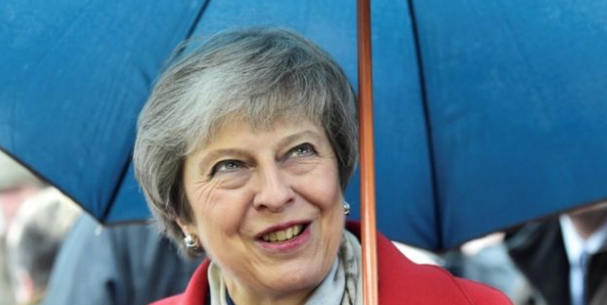 Our political columnist The Rebel here tries to explain what is going on behind the scenes as the pressure grows on the Prime Minister to resign.
The Rebel is a leading political figure close to senior politicians in London as well as Cardiff Bay, and will always give readers the inside track on what is being discussed in the corridors of power. 
I have run out of terms now to explain the current political events.
I've used 'extraordinary' 'astonishing' and 'unbelievable', so let's just say I have never seen anything like this in 32 years in politics.
By the time you read this 'torrid times' Theresa could have gone.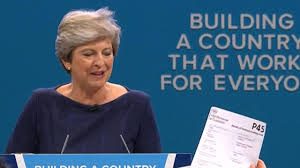 She is unbelievably stubborn and she may (pun intended) just stick it out because there is no real mechanism in the Tory party to get rid of a leader at this stage.
She has survived a no-confidence motion and unless she "falls on her sword" as one UK paper put it there is no way to remove her.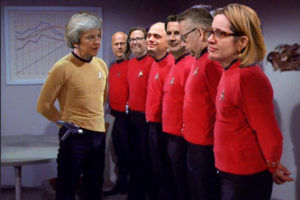 On the other hand as a leading political analyst told me:  "Politics trumps rules, there may be no 'mechanism' needed".
They're even talking about when Theresa will go.
Senior sources in No 10 have told me that discussions on a timetable for her to stand down were under way.
Even her closest allies believed it was inevitable she would have to resign, saying "It's obvious that this is where things are headed".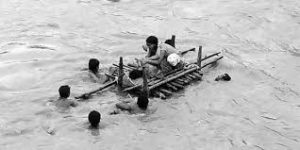 Theresa's de facto deputy, David Lidington, has already held talks with opposition leaders about votes on alternatives to her Brexit deal which has infuriated hardline Brexiteers.
A UK Cabinet source said that he was now playing a central role in the crisis, while an ally of his said that he had "seized control" in an apparent vacuum.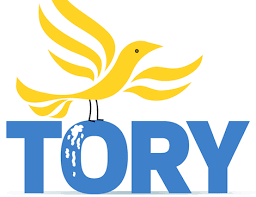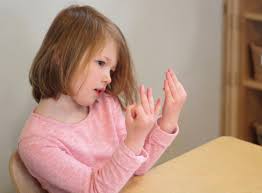 Another source in the Cabinet said that he was fulfilling a promise he made to MPs the week before.
At least one UK Cabinet supporter who three weeks ago wanted Theresa to stay in post until the end of the year now acknowledges the frustration is so great that she must consider her departure imminently.
Ben Bradley, a Brexit-supporting Tory MP, has gone on record to state that she was "going to have to set a date" since "we no longer have any mechanism (there's that word again) as a parliamentary party . . . to get rid of her".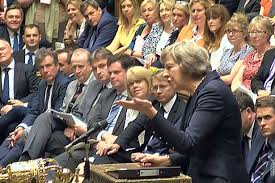 Several MPs have told Theresa including Sir Graham Brady, chairman of the 1922 Committee of backbench Tories, that she should go.
This has all come following the disaster of her ill-judged public attack on MPs the other night, and the abject failure of her Brexit deal after which EU leaders offered to extend her March 29 deadline for leaving by just three weeks when she had wanted far longer.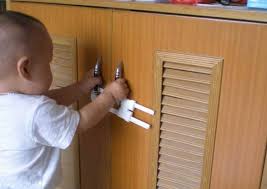 Under the agreement with the EU hammered out late on Thursday night, if Theresa's deal is defeated again she will give parliament two more weeks to find an alternative or risk a no-deal Brexit on April 12.
But she has indicated she may not even bring her deal back to parliament for a third vote if there is not enough support for it.
In a letter to her fellow parliamentarians, she wrote: "If it appears that there is not sufficient support to bring the deal back next week, or the House rejects it again, we can ask for another extension before April 12″.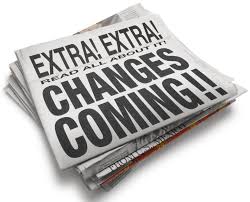 Words like "humiliation" have been bandied about in the papers.
It is a really bad time too, as the vast numbers who want us to stay in the EU are flexing their muscles.
Today in central London hundreds of thousands of people will gather in support of a second referendum on Brexit.
Addressing the crowd, Labour's deputy leader Tom Watson (who has been openly plotting against his own leader) will go further than existing Labour policy and say: "The only way to resolve (Brexit) and have legitimacy . . . is for people themselves to sign it off".
Some Labour MPs now expect the party to give them the freedom to vote either for a second referendum or a Labour-approved softer Brexit.
But the crowd's eyes will be on their smart phones and will be barely listening to Tommy's words – they will want to know if torrid times Theresa is still there…
Our Editor Phil Parry's memories of his extraordinary 35-year award-winning career in journalism as he was gripped by the incurable disabling condition Hereditary Spastic Paraplegia (HSP), have been released in a major new book 'A GOOD STORY'. Order the book now! The picture doubles as a cut-and-paste poster! 
Comments from Mastodon:

The Rebel is a leading political figure close to senior politicians in Westminster as well as Cardiff Bay.

Latest posts by The Rebel (see all)