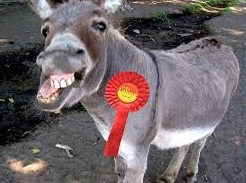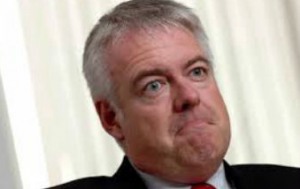 Senior figures in the Labour party have joined condemnation of their colleagues in the Welsh Government (WG) after the level of criticism was first revealed in The Eye, following the disclosure they spent 10s of thousands of pounds on flights around the world, it has emerged.
Documents disclose that First Minister Carwyn Jones and his 'aides' spent almost £48,000 on two trips to America, taking in Atlanta, Chicago, New York and Washington DC.
'Economy' Secretary Ken Skates and an official attended Euros football matches in Toulouse and Paris over five days at a cost to the taxpayer of £3,232, and also went to Chongqing and Shanghai in China at a cost to the taxpayer of £17,842.
His colleague in the WG, Health Secretary Vaughan Gething, also accompanied by an official, went to Entebbe in Uganda, for the "10th Anniversity of Wales for Africa", charging £16,582.
Environment Secretary Lesley Griffiths, and another policy official travelled to Dubai at a cost of £6,563.
But one senior Labour politician told The Eye:  "How can they charge these sums?
"It looks terrible for us."
Another said:  "We are meant to be in an age of austerity, which we oppose.
"Haven't they heard of 'EasyJet'?!"
Yet the disturbing news comes after earlier controversies.
In December 2015 the extraordinary levels of pay were revealed for top Welsh civil servants.
Papers secured through a Freedom of Information Act (FOIA) request exposed how they 'earned' salaries then of almost £200,000 a year, and even an adviser was paid more than double the average wage.
At the head of the pay list was Andrew Goodall the Chief Executive of the NHS in Wales, and Ruth Hussey, the Chief Medical Officer, who were both on between £195,000 and £200,000.
Manon Antoniazzi, formerly Williams, the head of tourism was on between £90,000 and £95,000.
But these numbers and the cost of the flights taken by senior Welsh politicians are set against a worrying background.
Two years ago the Office for National Statistics (ONS) found that people in the Gwent Valleys had disposable incomes per head of just £13,452, while even in relatively prosperous areas like Monmouthshire or Newport, it was still only £15,794.
Clearly these huge gaps, are anathema to the Labour UK leadership.
In April this year the shadow chancellor, John McDonnell, said the party would ensure that companies employed by the UK Government would be forced to link the salaries of their highest and lowest paid employees.
Mr McDonnell said Labour believed in a pay ratio, and there would be a "cap" on how much Chief Executives and Directors could earn in relation to their employees, if they undertook Government work, in order to create a "fair economy".
The relatively low levels of pay for workers such as nurses and fire officers, have also been in the news, as the Chancellor, Philip Hammond, comes under increasing pressure to break with austerity and breach salary limits.
The Labour opposition would go further, and lost a vote they proposed to change wholesale, the Prime Minister Theresa May's austerity agenda and increase public sector pay.
With this sort of Labour policy, knowing their colleagues in Wales spent thousands of pounds on flights will be a major embarrassment, and not just the object of satire.