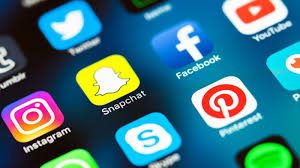 A sophisticated social media scam has been uncovered by The Eye where victims were asked to give personal details to claim a 'prize' and ended with a torrent of abuse after searching questions, it has emerged.
The scam on Facebook (FB) was aimed at our Editor Phil Parry after one of his contacts was hacked.
Following interrogations from Mr Parry the con artist in charge of the 'prize' said:  "DEAR WINNER THIS IS 100% REAL AND LEGIT PROGRAM TRUST US ON THIS".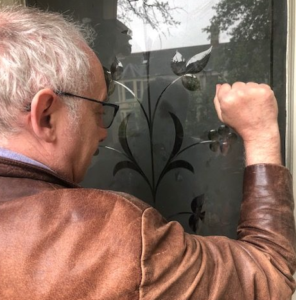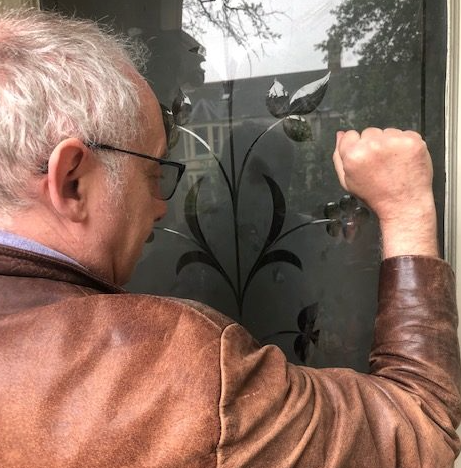 But after Mr Parry revealed he was an investigative journalist, he was told:  "FUCK YOU ASSHOLE".
He was asked to click on a link which led to an 'Agent Boise James' who said in a message littered with spelling mistakes: "HELLO…….MY NAME IS AGENT BOISE JAMES WHAT IS YOUR FULL NAME TO CHECK OUR DATABASE WEITHER (sic) YOUR NAME IS STILL AVAILABLE ON OUR WINNER LIST?".
The 'Agent' said:  "CONGRATULATION YOU ARE WELCOME,YOU WILL HAVE TO FILL A FORM TO LOCATE THE DESTINATION WHERE THE MONEY WILL BE DELIVER (sic) TO AND ALSO TO CONFIRM YOUR NAME FOR SECURITY PURPOSE".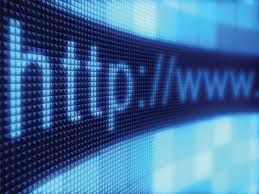 Before this message, the level of sophistication in the internet trick was revealed in a series of perfectly innocent queries from a hacked contact before the link was accessed which began:  "How are you?"
But the queries quickly became more insistent when personal details were requested, and after The Eye's investigation was disclosed the abuse followed.
Mr Parry's friends on FB were then alerted to the scam.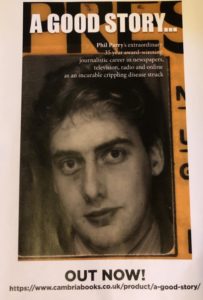 The memories of Phil Parry's extraordinary 36-year award-winning career in journalism as he was gripped by the incurable disabling condition Hereditary Spastic Paraplegia (HSP), have been released in a major new book 'A GOOD STORY'. Order the book now! The picture doubles as a cut-and-paste poster!