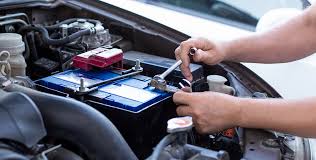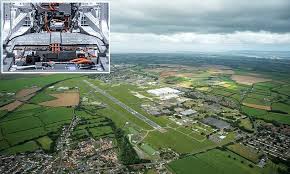 The key director of a company potentially creating a giant car battery factory in Wales which has been in lengthy Welsh Government (WG) talks, has a major failed business behind him, possesses links to a former football club owner who was jailed for fraud, and another one until recently lived in a small flat in a Cardiff terraced house, yet the 'proposals' were announced with huge fanfare in the media, The Eye can exclusively disclose.
Our research can find no record of any director of the company 'Britishvolt' having a background in battery manufacturing, but BBC Cymru Wales proclaimed:  "The firm behind a proposed battery factory which could create 4,000 jobs has listed a site in Wales as its 'preferred option'".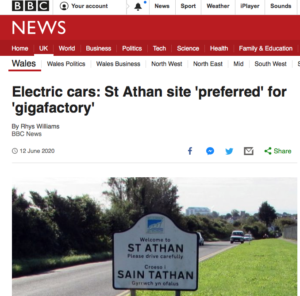 The website WalesOnline declared: "Plans for a giant factory and thousands of jobs for the Vale of Glamorgan have been revealed.
"Battery manufacturer Britishvolt announced … that two sites are in the running for their factory, with Bro Tathan business park (near St Athan) leading the way."
This was The Times:  "Ambitious plans have been revealed for Britain's first gigafactory capable of producing enough fuel cells and battery packs to power 100,000 zero carbon electric cars.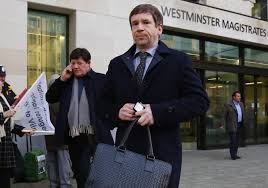 "The project in south Wales, which is designed to put the UK in the race to be a global hub for the electrified vehicle industry, comes from Britishvolt, a start-up company founded by a Swedish automotive entrepreneur best known as a former associate of Vladimir Antonov, the jailed Russian businessman.
"Britishvolt has unveiled plans to build a gigafactory capable of producing 10 gigawatt hours (GWh) of lithium ion batteries a year from early next year at Bro Tathan, on the Cardiff airport commercial complex where Aston Martin Lagonda has opened its new carmaking factory."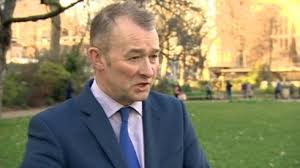 The Secretary of State for Wales Simon Hart said it was "fantastic that we can talk about Wales as being a leading contender" for the UK's first gigafactory.
However investigations by our journalists at Companies House and elsewhere, reveal that a major director of Britishvolt is Couroush Alai who was until recently living in a modest flat at Lily Street in Cardiff, which appears to be a terraced house converted into flats.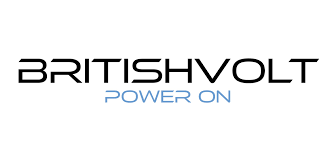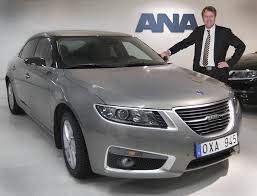 Another director, from Sweden, (described as the company's 'founder' by The Times) is Lars Carlstrom who was involved in a coach company in Coventry that is in debt to creditors for around £1 million.
He was also director of a watch manufacturer called Thrupp and Maberly which has now been dissolved.
In 2011 it was reported that Mr Carlstrom was the "representative in Sweden"of Vladimir Antonov who has been jailed for fraud.
Mr Carlstrom was involved in a sale and leaseback deal of property and plant belonging to the Swedish car maker Saab.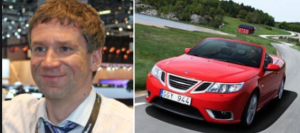 He told reporters "the property sale is now being discussed with external investors".
Mr Carlstrom was upbeat, though, about the current venture in Wales, whether or not it involves external investors, and he announced: "After six months of careful analysis, Bro Tathan is the preferred choice due to a number of different factors.
"The Welsh Government has welcomed us with open arms and impeccable due diligence, and the region meets crucial criteria including import/export accessibility, availability of labour and skilled staff, along with convenient geographical proximity to customers and local industrial companies."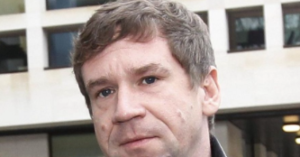 At an earlier extradition hearing, the former 'representative' of Mr Carlstrom, Russian-born Mr Antonov, who once owned Portsmouth FC, said that the charges against him were part of a politically-motivated plot.
Mr Antonov, whose father was shot and injured in Russia in 2009 over a suspected business dispute, claimed that he was at risk of attack in prison if he was sent abroad to stand trial.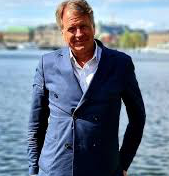 Meanwhile other executives behind Britishvolt remain as optimistic as Mr Carlstrom
The company's Chief Operating Officer, Orral Nadjari, who studied at Cardiff University for seven years, said St Athan was a "very good location" for the factory, which would bring £1.2 billion worth of investment.
He said: "We're looking to build a 'gigaplant' that is roughly 1km long, 500m wide and 30m high, so it's a huge undertaking, and something as big as that doesn't really just fit anywhere.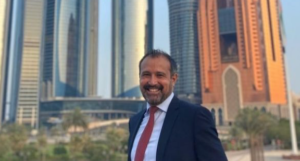 "The direct dialogue that we've had with the Welsh Government has been going on now for a couple of weeks, and the readiness and preparedness that they've shown us has been extremely interesting, hence now why they're in the running for our site location."
Britishvolt said it was offering between 3,500 and 4,000 direct jobs at the site, but denied it was marketing itself to the highest bidder in order to get more funding.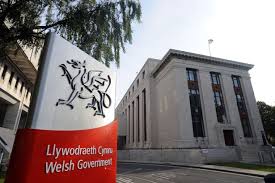 "I am being very honest and open about the fact that Wales is the kind of preferred option", Mr Nadjari added.
"We are not marketing or trying to sell to the highest bidder because the Welsh Government is doing an exceptional job and they are the preferred destination."
The Welsh Government said: "We have been working with Britishvolt on this project for a significant period of time and we are very pleased they have shortlisted Bro Tathan as a location for its landmark gigafactory.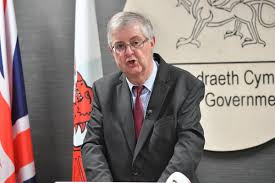 "We firmly believe that Bro Tathan provides a compelling case, particularly for a company looking to become one of the greenest battery producers worldwide."
Britishvolt has also been considering a Coventry site but said it had signed a Memorandum of Understanding (MoU) with the Welsh Government to build the factory.
The First Minister of Wales (FMW) Mark Drakeford said the MoU was an "important next step ahead".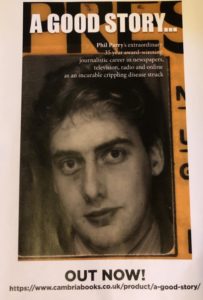 He told BBC Radio Wales Breakfast: "It doesn't mean to say it is in the bag.
"There are important things still to do, including convincing the UK government to provide funding through its automotive transformation fund, but it is an important step on the journey and we are very encouraged by it."
It is also important to know the background to directors of a company which claims it could bring 'thousands' of jobs to Wales – that one has failed businesses behind him and his former associate was jailed for fraud.
Tomorrow – why the lockdown has highlighted when devolution has worked. 
The memories of our Editor Phil Parry's astonishing 36-year award-winning career in journalism when the interesting backgrounds of other individuals were uncovered, as he was gripped by the rare neurological condition Hereditary Spastic Paraplegia (HSP), have been released in a major book 'A GOOD STORY'. Order the book now!