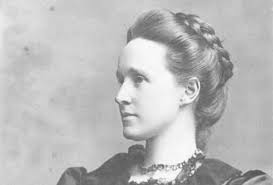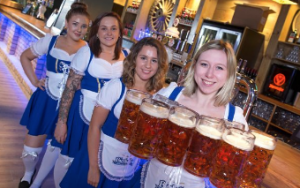 A major Welsh media website should be scrutinised closely today over how it covers a key event marking women's equality, after promoting "gorgeous girls" in a beauty contest, publishing a huge number of 'stories' about a bar which features scantily-clad women dancing for a largely male audience, as well as presenting a 'report' on the wives and girlfriends of Welsh rugby stars before the world cup.
A statue is due to be unveiled of Millicent Fawcett who fought for female suffrage 100 years ago.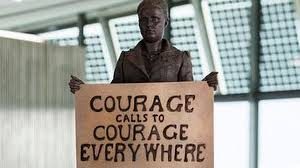 But covering this important moment could pose a problem for WalesOnline, which has not always promoted the values of female equality.
Three years ago, ironically on the eve of International Women's Day (IWD) which commemorates the movement for women's rights, the website promoted the Miss Wales beauty competition offering readers pictures of "gorgeous girls" and "stunners".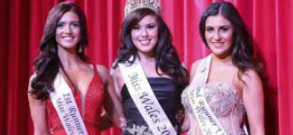 The headline in WalesOnline advertising a piece about it declared:  "Miss Wales 2015: Meet the 34 finalists hoping to wear the crown".
Underneath, a strapline stated:  "These are the gorgeous girls hoping to be named Miss Wales … and you've got just HOURS to vote for your favourite".
Even last month came more controversy about how women are portrayed on WalesOnline.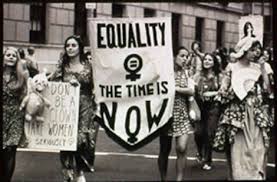 From the same Media Wales stable as the contentious website a so-called 'story' was published which may give a disturbing indication of how ceremonies could be covered marking female equality today.
On page three of the South Wales Echo (the second most important news page after the front where there was a 'tease') a full picture of Elizabeth Jenkins was published.
She was shown in her Miss Wales 2018 sash, with another photograph of her at work as a mechanic.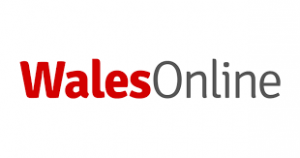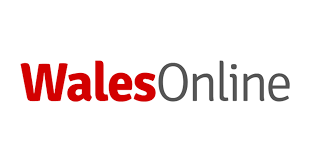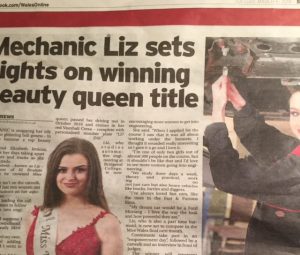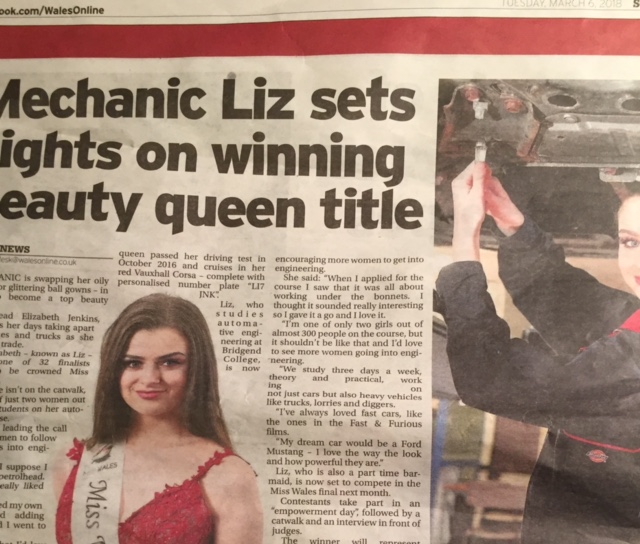 The 'report' had a telling intro:  "A mechanic is swapping her oily overalls for glittering ball gowns – in a bid to become a top beauty queen".
The previous month WalesOnline had run pictures of "The women aiming to win the title" with Ms Jenkins one of the contenders in the beauty contest.
She told the website she was striving to "build a better world (which) is always a beautiful mission".
Yet while Millicent Fawcett was fighting for women's rights 100 years ago, it appears WalesOnline has yet to arrive in this century, and the website has a long history of 'reporting' sexist 'stories'.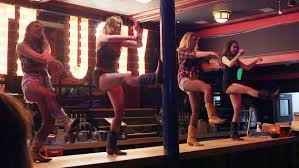 In 2016, 17 'stories' were published on the website about the Cardiff bar Coyote Ugly where women dance for customers.
Readers though were unimpressed.
One noted sarcastically in the comments section:  "Scantily clad women dancing on a bar, serving drinks in-between, whilst men look on but can't touch?No sexism there. At all."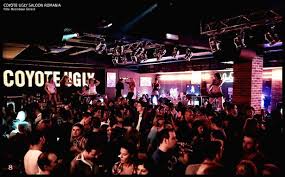 Another said: "I think someone needs to look up what sexism is, because this is exactly that."
In September 2015 the WalesOnline rugby correspondent Simon Thomas said on Twitter he was "mortified", and we showed how another journalist there told us how it looked like it was stuck in the 1970s, when a 'report' was published on the wives and girlfriends of Welsh stars before the rugby world cup.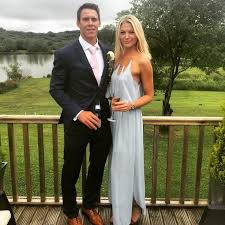 Photographs of the "glamorous" women were included to support the piece on the website.
Sophie Harries was described as:  "the model girlfriend of Scarlets star Liam Williams (who) has just been signed up to London model agency Models 1″.
The article added:  "She describes herself as a small town Welsh girl living in London.
"We think we'll add totally gorgeous to the list".
Tania-May Williams, with Scott Williams, was said to be:  "dark-haired and gorgeous".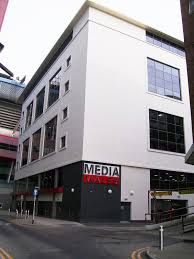 There were however nods towards the intellectual qualities of the women.
Dr Anwen Jones, a lecturer and wife of Alun Wyn Jones, was described as "clever and sporty …  a former 400m hurdler (who) was Welsh champion from 2000-2007″.
Yet the website is no stranger to being accused of having an out-of-date image of women.
In August two years ago it published a "first look" inside a new Cardiff bar, complete with pictures of a group of attractive young waitresses holding foaming mugs of beer.
It even posted footage online of the waitresses doing their job – in an attractive manner of course.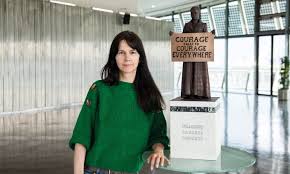 It 'reported' there were 88 draught beers, hot dogs at under a fiver, "waitresses in those uniforms" and (a major attraction apparently) "rugby on next door".
Perhaps these sorts of articles are easier to pursue than other stories where a knowledge of the law is vital.
In the past the Editor of WalesOnline, Paul Rowland, has threatened to sue our own Editor, Phil Parry, after an accurate satirical piece about the number of items it has published about Coyote Ugly.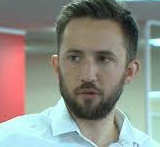 Mr Rowland used the extraordinary words: "I'm placing it (the satirical article) in the hands of our lawyers".
He added incorrectly:  "Satire is no defence against libel".
The artist who designed the Millicent Fawcett statue, the Turner prize winner Gillian Wearing, said:  "It is important to realise the battle for equality didn't come easily. It was a long, hard, arduous struggle".
It appears the struggle to represent women properly on WalesOnline continues…
Tomorrow more worrying revelations about a new Welsh independence party founded by a pensioner with links to a paramilitary organisation and whose supporters said they would be armed.