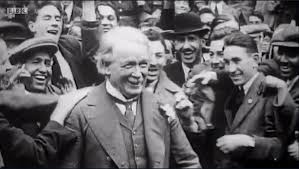 Phil Parry is a former BBC news and current affairs reporter. He is winner of the BT Wales award for journalist of the year, BT Wales TV reporter of the year and radio reporter of the year.
A famous war museum at the centre of a storm of controversy has finally thanked The Eye  for "suggesting items" for sale five days after we revealed no souvenir products are displayed in the shop commemorating Lloyd George who is credited with winning the First World War, while "shelves" are stacked with Winston Churchill memorabilia, it has emerged.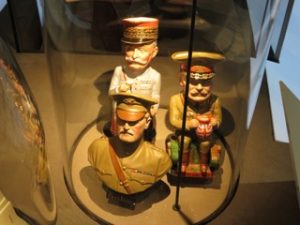 There has still been no response to our disclosure from officials in the Press Office of the Imperial War Museum (IWM) in London.
One onlooker who visited the museum said he was "horrified".
We were told by an IWM 'Customer Services Executive' yesterday: "This has been forwarded to members of our Shop team who will get back to you in due course if they are interested in discussing this further.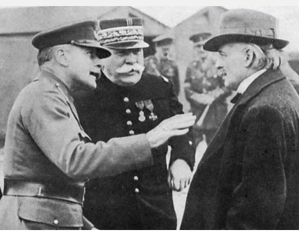 "Thank you for thinking of IWM and suggesting items for sale in the IWM Shop."
Lloyd George was voted the third greatest British prime minister of the 20th century in a poll of 139 academics organised by MORI, and in 2002 he was named among the 100 Greatest Britons following a UK-wide vote.
As Chancellor of the Exchequer (1908–1915), Lloyd George was a key figure in the introduction of many reforms which laid the foundations of the modern welfare state.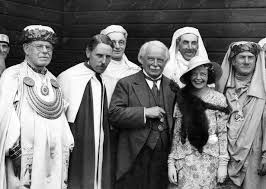 He became the First Earl Lloyd-George of Dwyfor and is so far the only British Prime Minister to have been Welsh, and to have spoken English as a second language.
In a statement to us, the
Lloyd George Society
said: 
"We are clearly disappointed that one of our greatest Prime Ministers and the one seen as being central to the winning of the First World War is not shown greater prominence on this hundredth anniversary of the ending of the First World War
.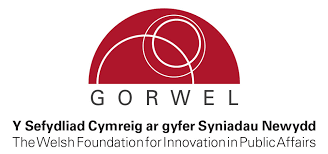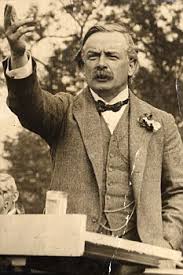 "We would be interested also to know why the Imperial War Museum does not seem to wish to stock any comparative material on Lloyd George, when they already do so on Winston Churchill".
The armistice marking the end of the First World War was November 11 1918, and the absence of Lloyd George memorabilia in the IWM will be given added potency as major events approach marking the 100th anniversary although Lloyd George remains a controversial figure.
In 1913 he was accused of speculating in Marconi shares on the inside information that the company was about to be awarded a key government contract (which would have caused them to increase in value), but he told the House of Commons that he had not speculated in the shares of "that company", which was not the whole truth as he had in fact speculated in shares of Marconi's American sister company.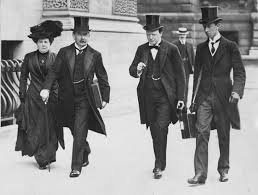 This scandal, which would have destroyed his career if the whole truth had come out at the time, was a precursor to the whiff of corruption (for example the sale of honours in 1922) that later surrounded Lloyd George's premiership, although his supporters say in this he was only doing what others had done for generations but was caught out.
Lloyd George could be vindictive towards people he saw as political rivals and his wrong-headed assessment of Sir Edward Grey, the Foreign Secretary at the time the First World War broke out, was withering, when he particularly attacked Grey in his memoirs.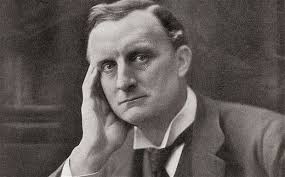 But in a Gorwel lecture covered by The Eye Professor Thomas Otte showed that this characterisation was completely wrong.
Perhaps a more serious accusation is that in later life Lloyd George flirted with fascism.
In 1936 he met Adolf Hitler and went on to call him "the greatest living German" and during the 1930s Lloyd George was one of the most notorious appeasers in Britain.
Yet his role in history is unquestioned making the IWM decision not to stock anything about him even more remarkable.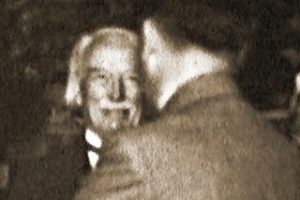 Historian Martin Pugh in The Oxford Companion to British History argues that:  "He (Lloyd George) made a greater impact on British public life than any other 20th-century leader, thanks to his pre-war introduction of Britain's social welfare system (especially medical insurance, unemployment insurance, and old-age pensions, largely paid for by taxes on high incomes and on the land).
"Furthermore, in foreign affairs he played a leading role in winning the First World War, redrawing the map of Europe at the peace conference, and partitioning Ireland."
Perhaps another role is needed for the IWM and for them to respond to inquiries from nosey journalists…
Comments from Mastodon: