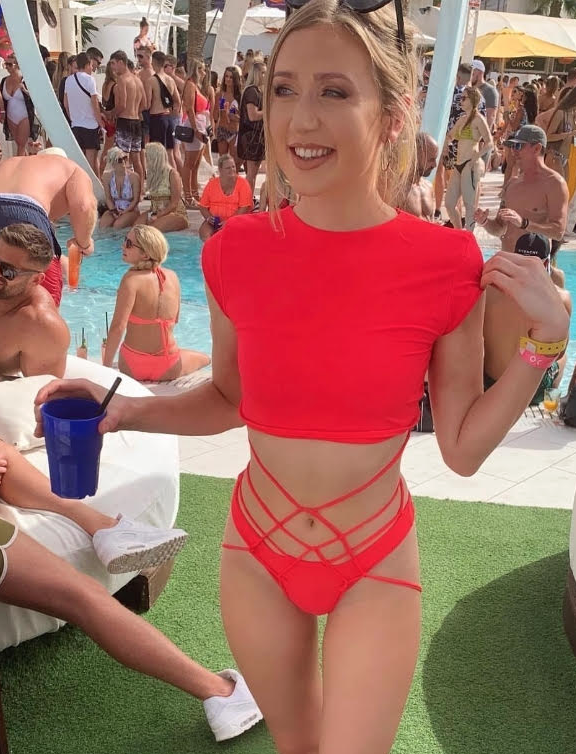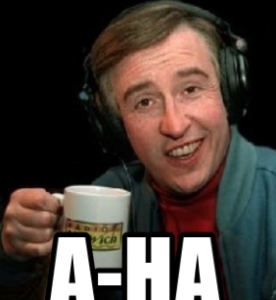 Our satirical writer Edwin Phillips reads a script for a new Alan (Ah-Ha!) Partridge series featuring ITV Cymru Wales, after one of its 'reporters' showed pictures of herself in revealing clothes.
BACK OF THE NET!!
My new top reporter Ellie Pitt has shown her investigative journalist skills by posing undercover in revealing clothes at a swimming pool party, on a sunlounger, and in a garden!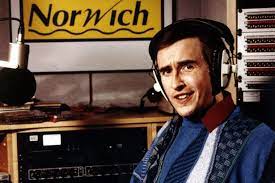 I met her (dressed in normal clothes, arf!) in the canteen of ITV Cymru Wales (which is where top broadcasters like what I am go) and have managed to pinch her from underneath the noses of the bosses there.
My skills are known throughout the broadcast industry of Radio Norwich and I always get my man.
Or in this case WOMAN!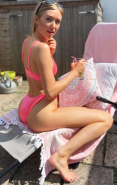 Ho! Ho! Ho!
A small joke there which you may not understand – only those in the broadcast industry like what I am appreciate those.
Anyway, my purloining of Ellie shows what a hard-hitting news man I am, and that I am always determined to get to the truth.
I don't need a tweet on a social media interactive Digiwalll (some have accused my latest one on This Time of malfunctioning) to tell me that!
The sort of message Ellie is sending out with those pictures and my swooping on her (as it were!), emphasise the in-depth reports she has made for ITV Cymru Wales, that are known throughout the broadcast industry of East of England Digital, such as when she got to the heart of the matter in the story online about the Welsh independence organisation YesCymru (YC).
If she shows this kind of talent, Ellie will be co-hosting with me on This Time, which my viewer says is hugely successful! (Not REALLY fellow sofa sitter presenter!).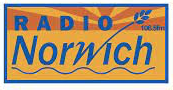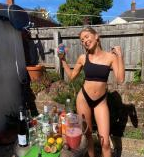 Everyone will realise the importance of Ellie's YC material, when her tough report began:  "'Westminster isn't working for Wales'. These are the five words I have been hearing all week. Over the last few days I have had numerous conversations with recent joiners to the Welsh Independence group YesCymru."
The straight-talking item from Ellie continued:  "Anyone who follows the movement's Twitter account will know just how fast-paced and exponential the membership growth has been, particularly over the last week.
"It took YesCymru almost four years to gain 2000 members, but this week they had 2000 new sign ups in just over 24 hours."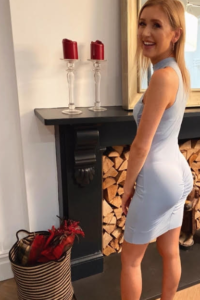 The man behind YC faced some tough questions from her too in the interview (one of the reasons why she now works in my top-level organisation), and her report spoke volumes about it:  "Siôn Jobbins, Chair of YesCymru (says): 'Wales isn't poor, there are poor people here, but the country itself isn't poor'. 
"He also credits Welsh exports of electricity, tidal power generation and strong a food market reputation as sources of fiscal generation.
"'If the argument is you're too poor to leave, then after 400 years of being part of this union and still being too poor to leave, that to me isn't a very strong argument for staying in the union', he continues".
It should be ignored (as everyone on Crown FM has done) that Ellie's uncompromising report did not include details of the Welsh economy being one of the weakest of the UK regions, and to a large extent having to rely on UK Government support even after more than 22 years of devolution.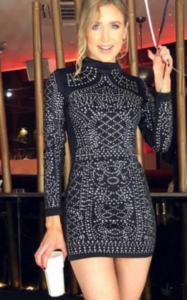 It has no bearing whatsoever on her illuminating piece that official statistics for regional Gross Value Added (GVA – which I'm told is a measure of economic wealth) demonstrate that recently it had actually dropped 2.2 per cent in comparison with the previous year, and that GVA is the lowest of all the UK regions, with Wales regrettably having proportionally more public sector jobs than in most other areas.
Rest assured, Ellie will continue with that level of impressive reporting at my broadcast organisation, because everybody at Cathedral Digital knows her attributes.
Mind you, it is clear that ITV Cymru Wales have spotted her immense talent, and tried to hold on to Ellie by giving her the health brief.
They're taking a HEALTHY INTEREST.  GEDDIT!
So getting down with the children, I say:  'GET IN!'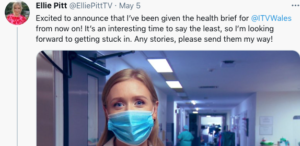 The memories of our Editor Phil Parry's astonishing decades long award-winning career in journalism (which did NOT involve posing in skimpy clothes) as he was gripped by the rare neurological disabling condition, Hereditary Spastic Paraplegia (HSP), have been released in a major book 'A GOOD STORY'. Order the book now!