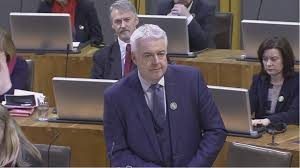 It appears a weekly event at the Assembly is deemed more important for the First Minister of Wales (FM) than an appearance at a memorial service marking one of the UK's worst terrorist outrages which was attended by all the national political leaders.
FM Carwyn Jones preferred to answer questions yesterday from Assembly Members (AMs), rather than go to a memorial service for the first anniversary of the Manchester Arena attack in which 22 people were killed and hundreds injured.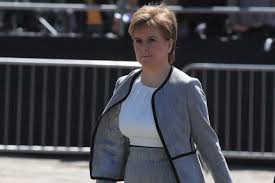 Yet the Prime Minister and Scottish First Minister as well as his own political party leader did attend.
A special 'silence' was held at the National Assembly for Wales in Cardiff bay – but even with this there was controversy.
It was adhered to 90 minutes BEFORE the UK-wide silence.
Instead of appearing at the service, Carwyn Jones went to First Minister's Oral Questions in the Assembly.
He answered such important queries tabled earlier as:  "Will the First Minister make a statement on the future of the Wales for Africa programme?".
Or:  "Will the First Minister make a statement on the public health implications of problem gambling?".
And there was always this from another Labour member of the assembly:  "Will the First Minister make a statement on how public procurement policy supports apprenticeships?".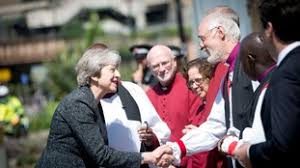 Yet the FM of Scotland, Nicola Sturgeon, realised the service in Manchester was vital and she should travel to the city.
She said:  "I hope today's memorial service brings some comfort to the bereaved and to those who are still living with their injuries."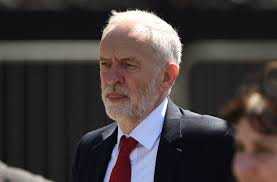 Prince William, joined Ms Sturgeon and Theresa May at the emotional ceremony.
After leaving the cathedral, Prince William, Mrs May and other political leaders, including Labour's Jeremy Corbyn, left messages on the 'Trees of Hope' – a trail of trees which was being adorned with special tags for the anniversary.
The Dean of Manchester said the service was for "those whose lives were lost and those whose lives have been changed forever".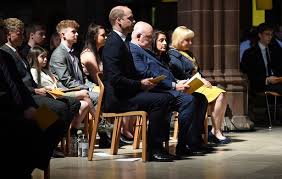 Yet it seems the FM's schedule could not be changed and he had to answer questions from AMs about the 'Wales for Africa' programme and problem gambling.