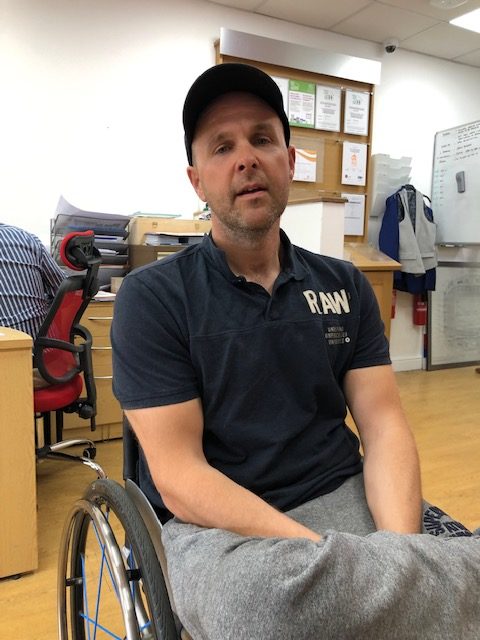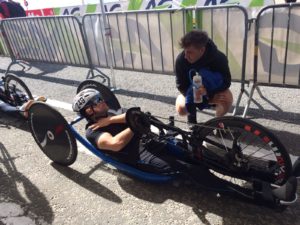 A British champion athlete will fund himself at a cost of thousands of pounds to achieve his goals by racing at key events in the UK and Europe, The Eye can disclose.
Luke Jones, who lives near Llanybyddyer in Carmarthenshire is the British champion hand cyclist for disabled people but is worried that other potential champion athletes are undiscovered because they simply cannot afford the money.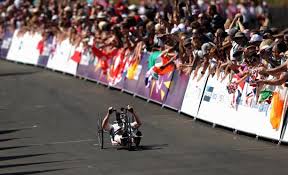 "It is a struggle managing funds but I'm now in a position where the property business I run is doing OK and I can afford the cost, yet I know there are a lot of athletes out there who can't afford it, and that worries me", he told The Eye exclusively.
The price of accommodation and travel expenditure to the UCI World Cup in Belgium could be £2000 and that's just one race.
He said: "Unfortunately in many sports it's not just about putting in the work or being good enough, there's a big financial commitment also".
Luke, a Welsh speaker, is also worried that others could be put off by the perceived cost of expensive equipment in his sport.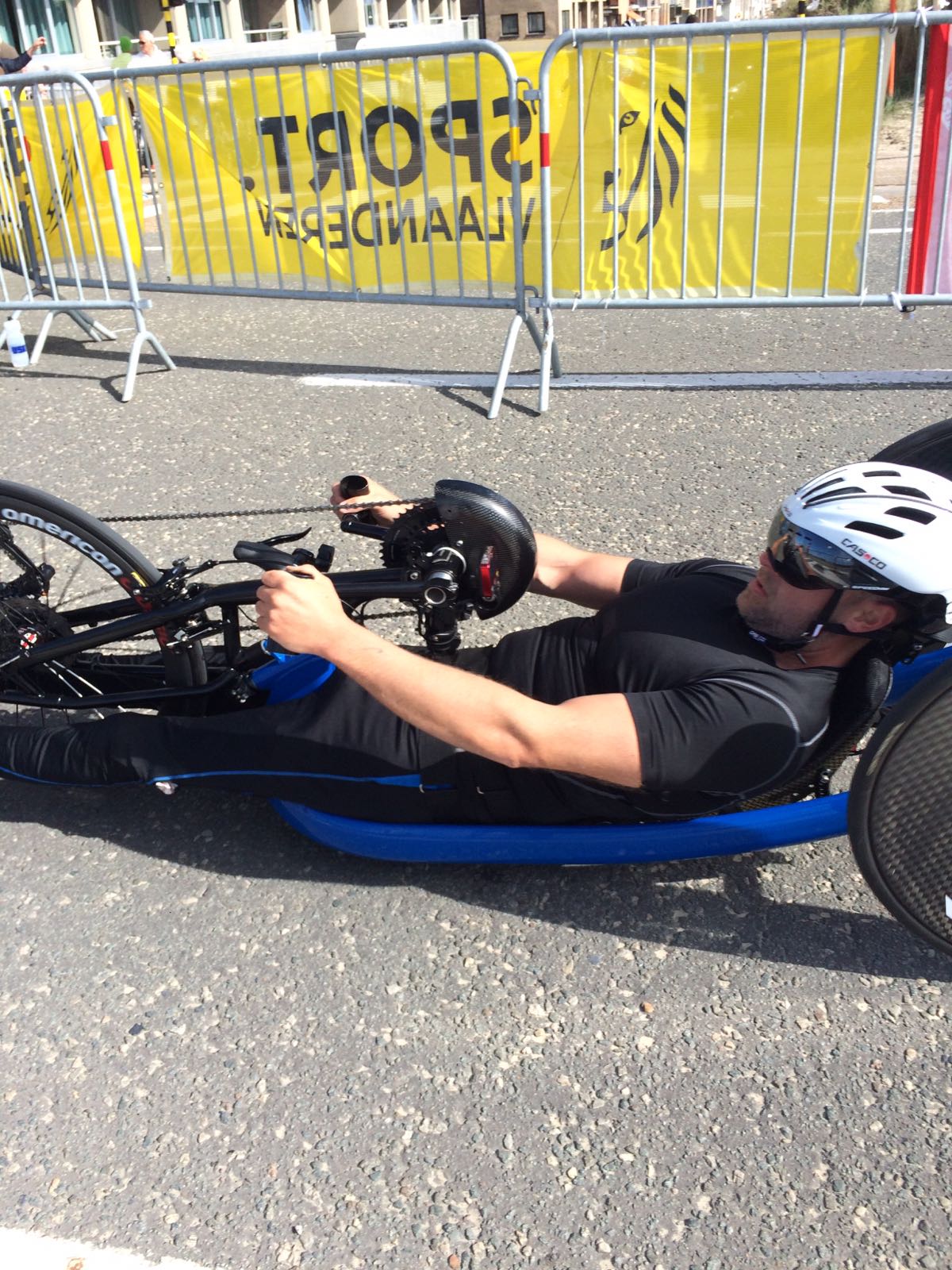 He told us: "I wanted to get into sport earlier than I did, but knowing that the sport I wanted to do was so expensive I needed to set up a business to put myself in a position to afford the equipment.
"In the early stages the sport can be taken up without spending a fortune although it would still take about £2000 to get a bike.
"I was on a standard bike until last year which was about £5,000, but my race set up now is closer to £12,000.
"I don't want to think how much I have spent over the years – but it is a lot of money!
"I feel really fortunate to be in a position to be able to afford it.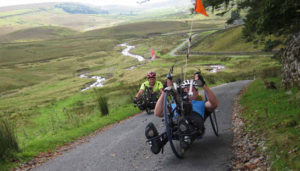 "It bothers me massively that not everyone can do the sport they might initially choose and I mean this with regards to disability sport or able bodied sport. 
"I would love to have more people hand cycling and competing at a high level (especially in Wales)."
Luke suffered serious injuries in a car crash in 2001 at the age of 18, and spent seven months at Rookwood Hospital in Cardiff, but has nothing but praise for the staff.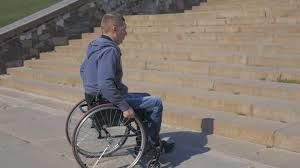 He is now unable to walk but has a completely positive attitude to life.
He told The Eye: "My disability has virtually no impact on my day-to-day life, I won't let it define who I am as a person.
"I just consider that I am lucky to be alive".
While managing family life and his property business Luke is now at a stage where sport can be his main focus, and he trains more than 20 hours a week.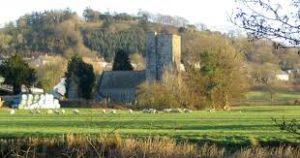 He is hoping to see the rewards of his hard work by securing a top 20 finish in the world and going one better this year by winning both jerseys in the fields he specialises in, at the British Championships, which will be held in Wales for the first time.
Luke is the British road race champion in his class, just missing out on the double British title by three seconds, and is the British race series winner.
As defending champion in the road race Luke will feel the extra pressure of competing in his home country, but he hopes the support he expects will help.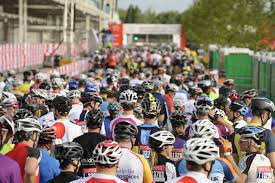 He also achieved second place in the Ride London hand cycle classic.
There have, though, been many dark moments.
"October to March was very tough, and I felt extremely lonely", he said.
"The darkness comes when you are very tired, but still pushing forward – when you see your family going out and you have a four hour ride ahead of you.
"When your mates are on a night out and you want to say yes but you know it will impact ur training.
"There is a lot of time away from your family and sometimes when it gets tough you really just want to be at home with them. 
"I do this totally on my own.
"I'm not part of a team so motivating myself is totally down to me.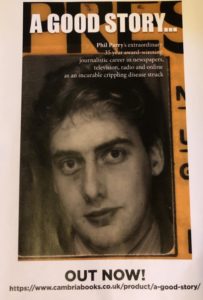 "But dark moments never last long – tough people do."
Perhaps other media outlets will now pick up on the fact Wales has a British champion!
Also on The Eye – the official complaints about a 'dumbed-down' new schedule starting today on Wales' only national English-language radio station.
Our Editor Phil Parry's memories of his extraordinary 35-year award-winning career in journalism as he was gripped by the incurable disabling condition Hereditary Spastic Paraplegia (HSP), have been released in a major new book 'A GOOD STORY'. Order the book now!The picture doubles as a cut-and-paste poster!