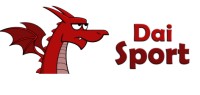 As businesses and unions across the UK come to terms with the prospect of limited income the man who transformed Welsh rugby has a radical plan to keep the game of rugby union alive as he outlines to Steffan Thomas.
David Moffett has urged Wales and their fellow Celts to threaten to blow the Six Nations apart in order to force through a new British and Irish league.
The outspoken former Welsh Rugby Union chief executive has warned the professional game in Wales, Ireland Scotland faces a grim post-pandemic future unless they can form a new domestic competition together with the English clubs.
With the sport facing potential financial ruin as a result of the ongoing Covid-19 restrictions, Moffett believes a British and Irish league is the only way forward.
---
There is more below! To keep reading the full content register a free account or log in.
Already a subscriber? Log in