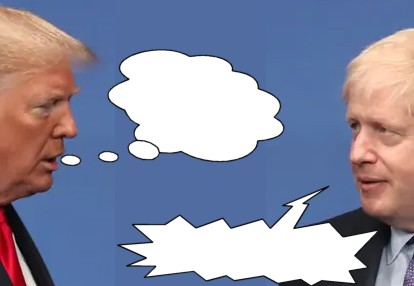 As part of our occasional caption competition here we invite readers of The Eye to provide possible conversations.
What can these world leaders be saying?!
It has added piquancy after revelations that several were caught miked up and on camera at the NATO summit gossiping maliciously about US President Donald Trump who went home early in a huff.
The footage of them apparently making fun of Mr Trump as he held court in the Blue Drawing Room of Buckingham Palace has gone viral on social media.
It seems Mr Trump's initial press conference was expected to last five minutes, but instead went on for nearly 50.
Here are some possibilities to get you started:
Trump to Johnson:  "YOU'RE PART OF THIS!". Johnson replies:  "I would never gossip about you Donald".
Trump angrily to Johnson:  "I said I wouldn't interfere in your election and now I'm going to…" Johnson replies:   "Please don't".
Trump to Johnson:  "I told them I didn't want your NHS but now I am so angry I am going to demand it!".  Johnson replies weakly:  "Is this because of that microphone thing?".
Trump to Johnson:  "I thought our deal was that I wouldn't say anything to embarrass you, and now this!". Johnson replies:  "Calm down Donald.  Ignore all that microphone business and do NOT say you're backing me.  I don't want your help!".
As usual no prizes unfortunately – just the satisfaction of knowing you may have played a small part in riling our political leaders!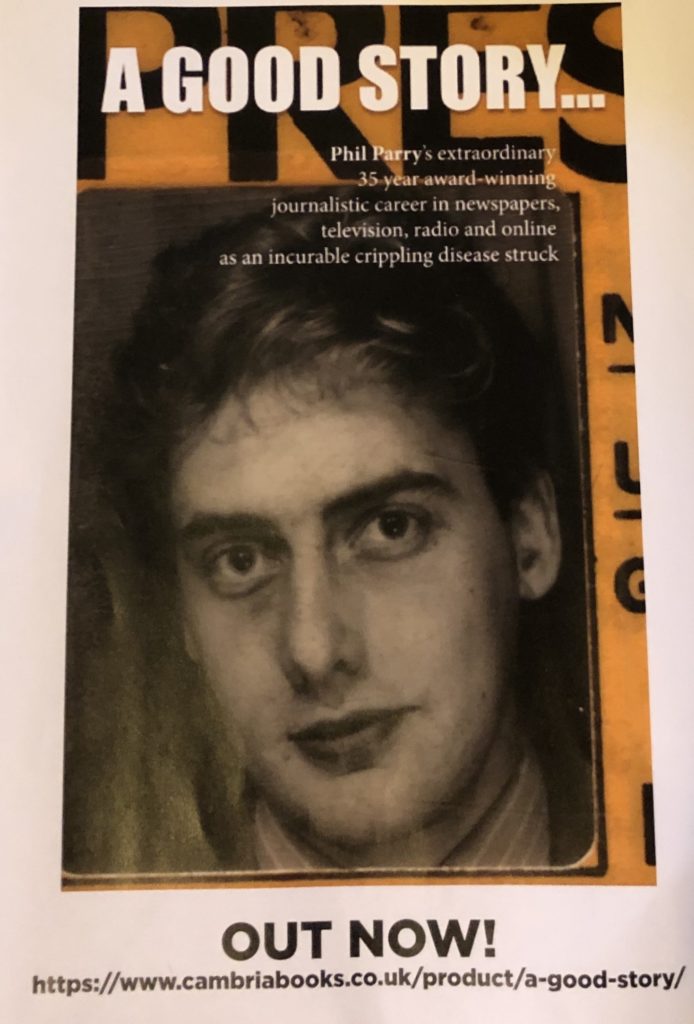 Our Editor Phil Parry's memories of his extraordinary 36-year award-winning career in journalism as he was gripped by the incurable disabling condition Hereditary Spastic Paraplegia (HSP), have been released in a major new book 'A GOOD STORY'. Order the book now!