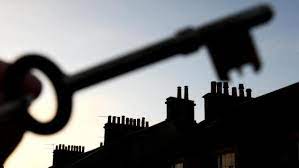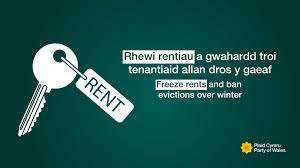 Demands from the Welsh nationalist party Plaid Cymru (PC) that rents should be frozen, have been met with extreme hostility, amid warnings they may actually mean FEWER affordable homes are provided in Wales, it has emerged.
One landlord in Wales, who did not want to be named, has declared to The Eye: "This would be complete madness.
"A lot of landlords here will sell up, and fewer not MORE homes will be built.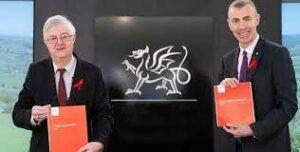 "I offer two houses to families in Cardiff which are in good condition, and I always respond to call outs at night, but it just won't be worth my while if this happens. I'll join those selling up".
Even the Welsh Government (WG) has cautioned of "unintended consequences" where this could happen, and the First Minister of Wales (FMW) Mark Drakeford has forewarned sternly, that any move would NOT be a "panacea".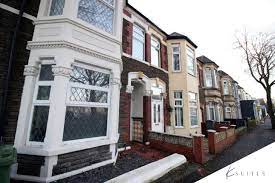 PC, however, seem unconcerned, and are determined to press ahead, as they protest that the WG should use "all the tools in its power to shield our most vulnerable over winter".
In adopting this controversial policy, the Welsh party might be following a similar move by its sister nationalist group, the Scottish Nationalist Party (SNP) which controls the Scottish Government (SG) in Hollyrood, and held its annual conference at the weekend.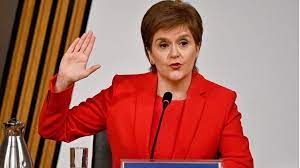 The SNP, however, are in deep political trouble, with its leader (First Minister of Scotland [FMS] Nicola Sturgeon), being described as "nearing her endgame" by The Sunday Times at the weekend, and this flagship policy has come under heavy attack.
Most rents in Scotland are to be frozen 'temporarily' until March 2023, but there have been warnings that this will also do the EXACT opposite of what is intended.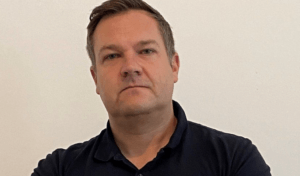 For example, Stewart Thomson, owns five flats in Glasgow and Lanarkshire, yet believes that the SG has made life too difficult for him, and he is now selling a number of his properties.
Another landlord, Phillip Couser who is based in Stirling, wants safeguards for those owning property which is rented out, because they may themselves be struggling.


There could be a reduction, as well, in the number of new homes being built for renters, as development companies which specialise in building apartment blocks specifically in order to rent out good quality flats, are likely to be deterred from taking the risk, if they know it is a possibility that their income may be capped.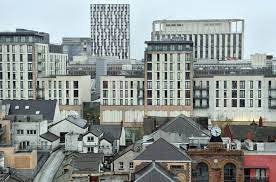 A further area which might be hit by such a contentious move could be the international student market – a huge provider of money for universities in places such as Cardiff.
The capital city of Wales has three universities, and without overseas students (housed in well-appointed flats), they would be unable to operate.
The prestigious Russell Group of universities (which includes Cardiff University [CU]) says institutions are making a loss of £1,750 a year teaching each home student because tuition fees have remained almost static for 10 years and have not kept pace with inflation, so they must turn to foreign students.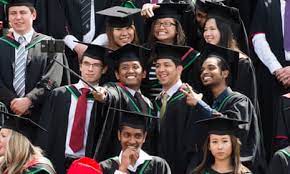 On average, universities will be losing £4,000 a year on every UK undergraduate by 2024, the organisation say, and experts believe some may end up pulling out of teaching UK students altogether, to focus entirely on international students as well as postgraduates.
But these facts appear to be at odds with PC's stated aim of tackling the housing crisis, with officials proclaiming on Twitter: "Plaid Cymru is taking positive action on the housing crisis in Wales".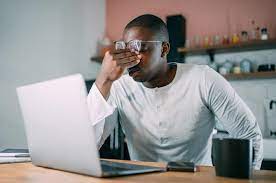 However, this does not appear to be 'positive action' if landlords warn they will sell up, blocks of flats might not be built, and international students may be put off coming to Wales… 
The memories of our Editor Phil Parry's astonishing 39-year award-winning career in journalism (including important political stories), as he was gripped by the rare neurological condition , Hereditary Spastic Paraplegia (HSP), have been released in a major book 'A GOOD STORY'. Order the book now!
Regrettably publication of another book, however, was refused, because it was to have included names.