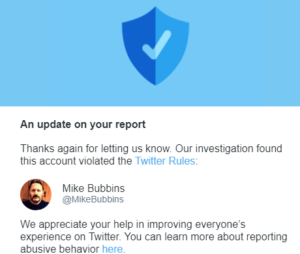 A 'comedian' who is the face and voice of an official Welsh Government education scheme that helps children and their parents, has been severely reprimanded by a social media company after calling an MP "a c***" (spelt in full), The Eye can reveal.
Following a major complaint Twitter warned:  "Our investigation found this account violated the Twitter Rules" with a link to the account of Mike Bubbins.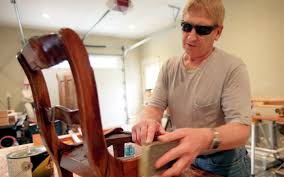 Mr Bubbins said about Monmouth MP David TC Davies that he would appear to be "hypocritical, dishonest, racist, sexist, mysogynistic and homophobic… Maybe he's confusing being right wing with being a c***" and ended the outburst on Twitter with a smiley face.
He has also said about Mr Davies on Twitter:  "Can anyone help me out?  What's the Welsh for 'Christ, isn't that attention seeking berk, with a face like a blind carpenter's thumb, @DavidTCDavies just about as thick as a pig's thickest shit?' Diolch yn fawr. x"
Mr Bubbins' target, Mr Davies, has been an MP continuously since 5 May 2005, and currently holds the UK Government posts of Parliamentary Under-Secretary (Wales Office), as well as Assistant Whip.
Mr Bubbins has also condemned on Twitter the "rank hypocrisy" of Boris Johnson's aide Dominic Cummings.
He wrote on the social media site that he was "Appalled but unsurprised to read about Dominic Cummings' rank hypocrisy.  But appalled and surprised to learn that somebody willingly let Dominic Cummings erect penis inside them and leave it there until it ejaculated.  Absolutely shocking behaviour.".

Yet despite this kind of language, Mr Bubbins is used by the 'Welsh Government's Education Begins at Home' campaign, which proclaims:  "The Welsh Government want all children to have the right skills to face a changing world. A good education is an important part of that".
The scheme tries to set a good example to parents with small children, and on Twitter declares: "Welsh Government's Education Begins at Home provides information on how you can support your child at home & help their performance in school @dechraucartref".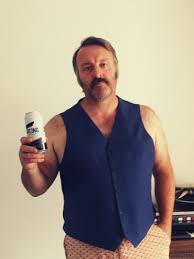 Officials have published a link to their podcast which states:  "Comedian Mike Bubbins asks Ysgol Bro Morgannwg teacher Catrin Bennett what parents can do…".
Another said:  "Comedian Mike Bubbins shares his experiences of being a dad of children in a Welsh Medium school.".
But the website of this 'comedian' is called:  "The Retrosexual Male" and announces:  "… I did some things I wouldn't do now, things I'm not proud of. But you do when you're young. And, anyway, that's what the twin tub washing machine was for…Takin' Care of Business.".
Mr Bubbins says about his Facebook page:  "This is the place to celebrate all things Bubbins, to massage my ego and to essentially never return to, once you have 'become a fan' in the broadest possible terms.".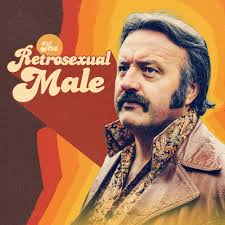 After a performance at the comedy Glee club, a review said he was:  "Very appealing. A natural storyteller".
Mr Bubbins is also a teacher and he has starred in BBC Cymru Wales' (BBC CW) Tourist Trap, but his proposal for a school sitcom was rejected by officials there.
During an episode of The Socially Distant Sports Bar podcast, which he has been recording weekly throughout lockdown with others, he recounts a 'funny' anecdote from his schooldays.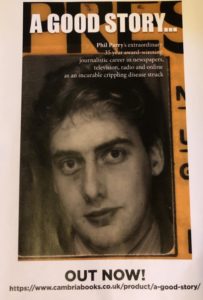 But it is perhaps less than funny to abuse an elected politician with the 'c' word and have public money being used for him to tell people about how to educate children…
Also on The Eye – disturbing revelations about ANOTHER Welsh 'comedian' who has been reprimanded by a social media company over his use of foul language
Tomorrow – why it is no joke to give public money to a politician forced to resign and stood by an 'aide' who sabotaged a court case as well as abused opposition politicians. 
The memories of our Editor Phil Parry's astonishing 37-year award-winning career in journalism (which has also provoked enormous abuse) as he was gripped by the rare neurological disabling condition Hereditary Spastic Paraplegia (HSP), have been released in the important book 'A GOOD STORY'. Order the book now!