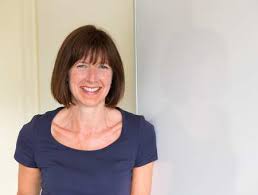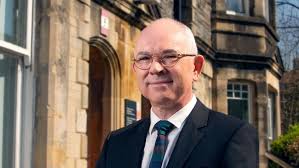 The Eye can exclusively reveal that the wife of the head of a major UK university who went with him to their South Wales house during lockdown is herself a leading academic but at a Cardiff university, and apparently flouted lockdown rules.
Jennifer Law teaches at the University of South Wales (USW) and all the research publications the organisation advertise, are co-authored with her husband, as well as others, the Vice-Chancellor (VC) and Principal of Aberdeen University (AU), headline-grabbing George Boyne.
But in a statement USW have said they are not aware that any restrictions have been breached.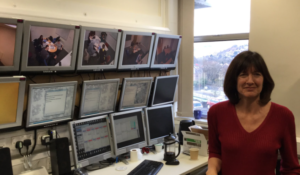 On Sunday Professor Boyne was forced to "sincerely apologise" and he said he was told that the police have decided to take no action, but his superiors at AU retorted that they still had to consider the "full implications" after he left the university for an area which was locked down, when it has more than 100 Covid-19 cases.
Yet yesterday South Wales Police (SWP) said they were "investigating the circumstances of Professor Boyne's travel to the Vale of Glamorgan" on Friday.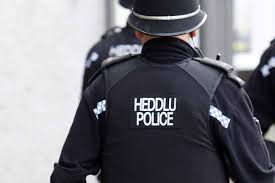 It was added:  "Should the investigation deem the travel to have been a breach of current Welsh Government regulations, appropriate action – consistent with our approach throughout the pandemic – will be taken".
Later though a spokesperson said no action would be taken, adding about Professor Boyne: "We are now satisfied that his reasons for visiting the area are legitimate and are what would be considered a 'reasonable excuse' under Welsh Government guidance, Prof Boyne has been suitably advised and no further action will be taken".
He was with Dr Law travelling by car to Penarth, and our journalists also understand that the stay at the house was due to be for two weeks, which if true could undermine any 'defence' of a 'medical appointment', as said by AU.
It is also unclear why Professor Boyne had to be accompanied by his wife to South Wales for a 'medical appointment'.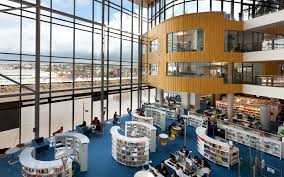 Even so a USW spokesperson appeared relaxed and said: "Dr Law has a part-time role at USW, which is currently being carried out remotely.
"As far as USW Is aware, no restrictions have been breached during her work for the University."
In another statement issued after our disclosure, Professor Boyne said he travelled to Wales on "a private health matter" and stayed at his home rather than a hotel because he has "reduced immunity", yet trips into the Vale of Glamorgan area have been severely restricted.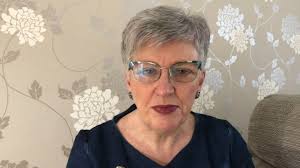 He added:  "I sincerely apologise for any concern this may cause. I have informed the Senior Governor of the University of Aberdeen".
Esther Roberton, Senior Governor of AU, told The Eye at the time: "The Principal has informed me of this matter and I will take advice and consult with fellow trustees to consider the full implications of his actions."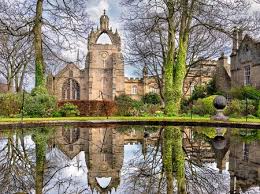 In a different statement later, AU said:  "The primary purpose for visiting the area is for a medical appointment, and he would not be in the area at this time otherwise. The duration of the stay is dependent on the outcome of the appointment".
You cannot enter or leave a lockdown area like Penarth without a "reasonable excuse" and "a private health matter" as Professor Boyne has said, could be covered, however "a medical appointment" in the words of AU, might affect ONE day of the planned schedule, not a fortnight as our information suggests.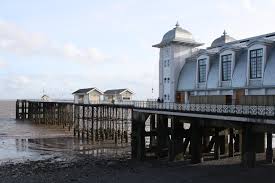 In full the statement from Professor Boyne to The Eye read: "On Friday I travelled down to Wales for a private health matter, to see a consultant I have been seeing for some time. For the purposes of the visit I have been staying at our house in Wales which is occupied by our son. As I have reduced immunity, it felt like the safest option to be in our house, rather than in a hotel. It has been suggested to me that this may be not be in line with local guidance. I have checked the position with South Wales Police and have been advised that they will not be taking any action. However I sincerely apologise for any concern this may cause. I have informed the Senior Governor of the University of Aberdeen."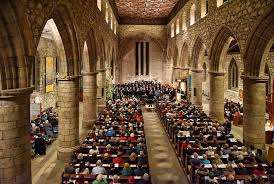 Last week it had been confirmed that 107 cases of Covid-19/coronavirus were identified within the student population of his university.
At the time of the outbreak an official of AU said:  "The cases are currently not being treated as a single cluster.
"Investigations are ongoing and efforts are being made to identify any linkages between them."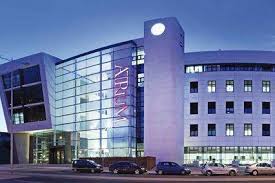 Meanwhile our research has also uncovered the disturbing fact that of the 14 publications by his wife, Dr Law, advertised on the USW website, ALL are written jointly with her husband as well as others.
Dr Law has a history degree from Warwick and a PhD from Glamorgan.
Her main teaching areas are in Public Sector Management, Local Government, Performance Measurement and Evaluation, as well as Organisational Improvement.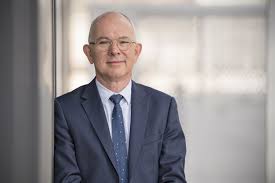 The husband she accompanied to Penarth, became Principal and VC of AU on August 1 2018, but had spent most of his previous academic career in Wales.
Professor Boyne was appointed Pro Vice-Chancellor, Head of the College of Arts, Humanities and Social Sciences and a member of the University Executive Board at Cardiff University in 2012.
He had also previously been Dean of Cardiff University's Business School, and is considered an expert on the performance of public sector organisations.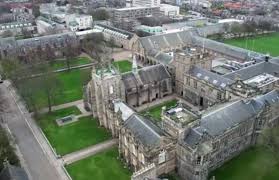 Professor Boyne has also been a Fellow of the Academy of Social Sciences since 2010.
He is from Aberdeen and a graduate of AU, and when news of his appointment to AU was announced, he said:  "I am looking forward to leading the university in its ambitions to be inclusive, inter-disciplinary and international in reach and quality across the full range of its teaching and research."
Perhaps further research needs to be undertaken into how Professor Boyne's wife visited a part of Wales which was locked down when her husband runs a university where they have over 100 cases of Covid-19…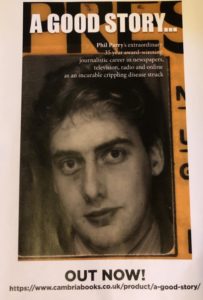 Also on The Eye – the sport governing body in Wales that tells fans to 'behave' on social media, as one uses Twitter to say he 'despises' Tories, and a supporter's band calls a prominent politician a c*** but denies it.
The memories of our Editor Phil Parry's extraordinary 37-year award-winning career in journalism (including exposing the activities of senior people) as he was gripped by the rare crippling neurological condition Hereditary Spastic Paraplegia (HSP), have been released in a major book 'A GOOD STORY'. Order the book now!