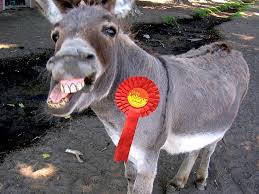 Edwin is a satirist who writes stories for The Eye.
Latest posts by Edwin Phillips (see all)
Two South Wales valleys voters (V1 and V2) discuss with Edwin Phillips why politicians have decided they must continue to pay for the air link with North Wales almost nobody uses. 
V1: (Head in hands) why did we vote for them?
V2:  (Also head in hands) I know.
Only half the seats were filled last year on that ridiculous 'Ieuan Air' (named by detractors after former Plaid Cymru leader and Anglesey Assembly Member Ieuan Wyn Jones).
So that's just 9,862 passengers in a year – and it got £1.2 million in subsidy.
(Now angry) THAT'S OUR MONEY!
V1: (Now looking at sky) that First Minister of ours had the cheek to say it is "vital to our economy".
 V2: (Sarcastically) yeah right!
We all know passenger numbers have fallen.
The whole thing looks even more ridiculous after the news last week they were going to delay electrifiying the railway between Cardiff and Swansea because the cost was going through the roof!
As that bloke Darren Millar said:  "Instead of wasting millions more on an air link for civil servants and politicians we'd be better off investing this money on addressing problems on the A55 and improving train services to the region".
He should know his onions because he comes from North Wales (Darren Millar represents Clwyd West as an AM).
V1:  (Cautiously) yeah but he's a Tory, and I'd never vote for one of those.
V2:  (Coughs) well nor would I obviously.
Anyway on the subject of politics – this whole air service thing is about politics not economics.
It's meant to make us believe there's a united Wales.
But I've never been to North Wales – I've only ever visited my cousin in Bristol!
V1:  (Sighing) mmm…
Even those politicians admit they need to market the airport on Anglesey better.
Where exactly is it anyway?
V2:  (Scratches head) er.
It's on Anglesey.
V1:  (Head in hands again) never been there.
But I know it has an airport.
Comments from Mastodon: