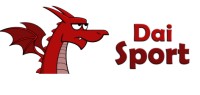 By David Roberts
Former Wales star turned adventurer Richard Parks knows all about survival – and he believes keeping heads above water is all anyone in rugby can do at present.
As the professional end of the game in Wales prepares to return in a fortnight, the man now renowned for toughing things out in a hostile environment reckons it's going to take a huge effort to avoid the dangerous currents within the sport he used to play.
After weeks of talks over pay cuts, the united front shown by the regional players collapsed when those at the Scarlets did their own deal by signing new contracts – leaving the Welsh Rugby Players Association looking weak and ineffective.
---
There is more below! To keep reading the full content register a free account or log in.
Already a subscriber? Log in