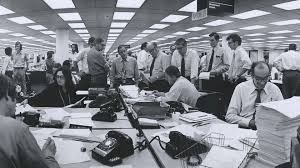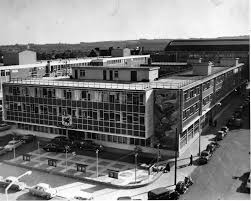 After yesterday explaining his early days in journalism, here our Editor Phil Parry continues the look back at his 34-year career, and examines the state of today's media. 
On one famous occasion my News Editor on the South Wales Echo, Stuart 'Minto' Minton actually attacked a reporter who was swearing at him because he had not signed his expenses.  His victim fell backwards and sprawled at my feet.
'Hacks' in Wales still talk about the episode now, even though it was more than 30 years ago.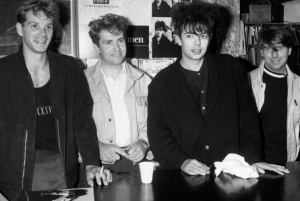 Again this was all jaw-dropping stuff for a lad in his 20s in his first job, who had only ever seen people be nice to each other!
I wrote a weekly pop column (which was NOT in fact called 'Phil Parry's Pop Patrol'!), among previous incumbents of which are The Sunday Times columnist Rod Liddle.  All the stories were about local bands on the brink of moving to London to 'make' it; although one band member, also in his 50s, told me the other day they never got further than Newport.
The whole thing was a complete nightmare, because you used to have to compile a 'gig guide' for events at long-closed clubs like the 'Casablanca'.  The managers would always ring up to give the week's events which I would write down on the backs of envelopes and promptly lose.  They would then complain that they hadn't been included!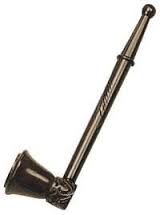 In order to progress in journalism at the time, the perception was that you should do 'shifts' on the 'nationals' (we were not afraid to call them that then, rather than London-based or UK papers). You were not strictly allowed to do them because you were employed by a different company, but every young reporter wanting to get on did shifts for the nationals on Sundays and Bank Holidays, hoping to get a job with them in future.
I remember that on one occasion I 'shifted' on The Daily Mail and I was asked to go out with a photographer and see how easy it was to buy a hashish pipe.  Stupidly I let him take a picture of me buying one of these pipes, which of course then duly appeared in the paper. When I was back on the Echo in Cardiff on the Monday I had to go round the newsroom scooping up copies of The Daily Mail which had a picture of me inside working for them!
I messed up my final lot of journalist exams at the end of my indentures so in fairness to the Echo bosses, they extended my 'training', although on the same shitty pay, and I was still locked to them.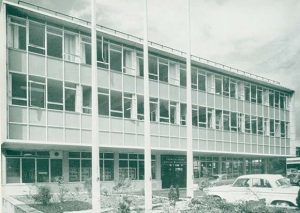 But I was keen to move on and left.
Technically I had broken my indentures and I went from the building with the Editor, Geoff Rich's words ringing in my ears – "you'll never work here again". A mate of mine on the Echo said wittily I should have asked for that in writing!
I joined a freelance agency called Cambrian News Agency on Charles Street in Cardiff, which was a long way from being salubrious. I took a pay cut to go there even from the previous miserable Echo salary I was on.
We were proud to give our address as 'above Luigi's wine bar'!
We supplied stories about local events we deemed to have a UK-wide significance to Fleet Street (another old term!) papers. We provided them on a huge machine we sat down at, although one reporter preferred to type his copy out first on a typewriter. Nowadays it is all sent up the line on a lap-top.

Everybody smoked, of course, and you could cut the air with a knife.  It was revolting.
Another difference was the importance of telephones out in the field to get your copy back. There was no such thing as mobiles then naturally, and you used to have to bang on people's doors and ask to use their telephone – transfer charging the call of course.  You became accomplished at spotting the house which had a telephone line running to it.  Back in the newsroom banks of copy-takers would be waiting to take down details of the story.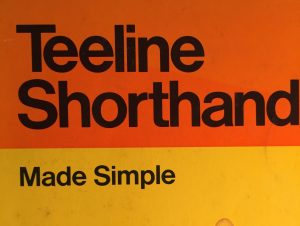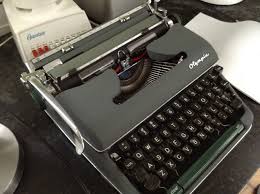 Typewriters were a big thing then – computers were just coming in – and if yours had a fault you were knackered.  There was an area at the centre of the newsroom in Cardiff when I was on the Echo, with several desks pushed together where broken typewriters were piled up.  It was known as the typewriter 'graveyard'.
Certain reporter techniques had to be learnt, such as the 'Jones technique'.  If you had access to a telephone and knew a murder had taken place in a traceable street, and you needed to get hold of a witness fast, you could use this one. You would ring up a random number in the street (which you could always get from a friendly operator) and ask to speak to 'Mr or Mrs Jones'. The answer would invariably come back:  "Oh, you must have a wrong number. It's such-and-such down the road at such-and-such number."  There would always be a Mr or Mrs Jones in the street. You would then repeat the trick until you got hold of someone who could tell you about the incredible police activity at the house where you knew the murder had taken place.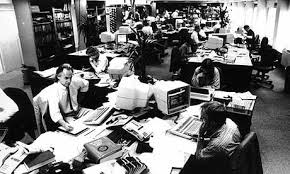 Another technique was to overcome the fact that you should never register excitement when an interviewee said something which you knew would make the 'nose' for the story, in case what had just been said was then retracted.  You would simply nod and smile noncommittally.
Getting a name was very important, so you would use a certain method to extract one in order that the interviewee would not think it important, by pretending it had already been given and saying:  "What was your name again?" 
There was also 'reverse ferret' when you would stitch up somebody you had praised as a hero the day before.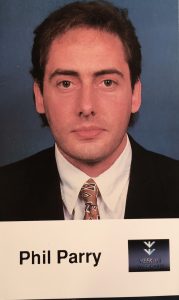 Ask any journalist of a certain age, and he or she will know about these techniques!
From Cambrian I moved initially to HTV Wales (as it then was) and their long-gone Pontcanna newsroom in Cardiff which is now houses. It was my first introduction to television. I remember we used to go for a pint after work in The Halfway on Cathedral Road, and I used to walk home through Pontcanna Fields.
You could not have asked for a nicer place to put a newsroom, but I always felt HTV Wales had too many chiefs and not enough indians.  I was never entirely sure who was my boss.
I then went to the BBC where I spent 23 largely happy years in television and radio, before I left in 2010.  The great thing about the BBC is that it is so large you can move around and stay within the same organisation.
I took full advantage.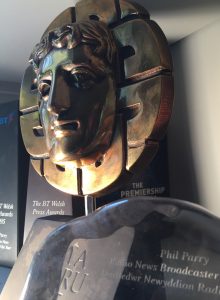 I moved to London, and worked on a BBC 2 programme which is now defunct called Public Eye, and on Newsnight as well as Panorama. For 10 years I presented Week In, Week Out on BBC Wales TV and I was lucky enough to win several awards.
It seems a shame to me that television current affairs is under such pressure.  Apart from Public Eye – Assignment, and Rough Justice have also gone and Panorama is now a shadow of its former self.    On ITV – World in Action, TV Eye and First Tuesday have all disappeared. We have just heard of the demise of Week In, Week Out.
I deplore these events.
On papers the situation is no better as they chase 'stories' about celebrities, the opening of bars, lists about food and 'clickbait' journalism, in a vain attempt to boost circulation figures.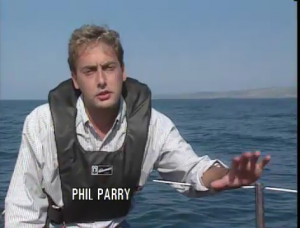 I wouldn't mind, but the strategy doesn't work. Circulation numbers have bombed.  The South Wales Echo now sells a fraction of what it did when I joined, and the figures are still heading South.
Even comparing like for like the Echo is not doing well.  It used to be the biggest-selling paper produced in Wales, but now no longer, while the number of viewers for terrestrial television shows has dropped massively.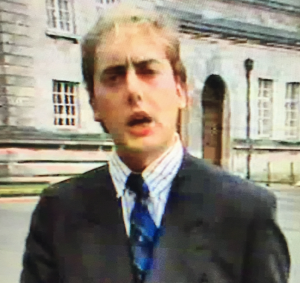 All papers, both UK-wide and locals, have suffered because of the onslaught of the internet, but the circulation figures of the Echo and Western Mail have plunged disproportionately.
During the election campaign the devastating effects of new technology became clear.
Thomas Clark, an 'independent blogger' based in Yorkshire, manages the 'Another Angry Voice' page on Facebook and one article went viral. It was called 'How many of Jeremy Corbyn's policies do you actually disagree with?' and was seen by as many people as buy The Sun newspaper.

The Sun has shed 1.5 million readers since 2003 and sales were down 10.5 per cent in 2016, while The Daily Mail has dropped a million in 14 years.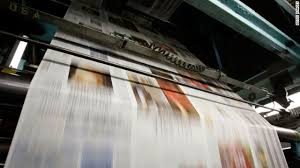 But local papers have suffered particularly badly.
The Yorkshire Post, once one of the finest morning papers outside London now shares an 'Editor' with its sister paper in Leeds, The Yorkshire Evening Post. The South Wales Echo and Western Mail have both seen a huge decline in their circulations, even compared with regional competitors in other parts of Wales.
The Echo covers the biggest Welsh population area and has always traditionally had the highest circulation of any paper produced in Wales.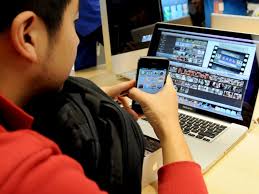 This is no longer the case.
Television is changing too, beyond all recognition. Only this month we heard how Facebook is taking on Netflix and YouTube by launching a dedicated video channel.
People use the internet either on their 'phones or computer to get their news.
Even so there are ridiculous anomalies.  The Welsh Government (WG) press office will not accept inquiries from websites such as mine – only from 'mainstream' media outlets such as the BBC or ITV Wales, which is absurd in the modern world.
I hold my hands up because as Editor of The Eye e-magazine I am part of this 'disrupting' internet revolution.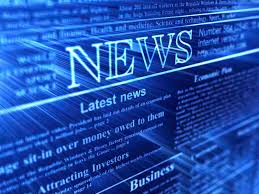 But it seems to me there must still be a role for professional journalists who can point to a story and say 'this is true' or 'this is not true'.
In this age of 'fake' news it is needed more than ever.
Still, I don't want to end on a sour note. New journalism schools are opening all the time and technology offers enormous opportunities for young journalists to write blogs.
I've gone from being a cub reporter to become an ageing dinosaur, to mix my animal metaphors!
A fuller account of part of Phil's career at BBC Wales, where he was for 10 years the face of current affairs TV, can also be found on The Eye website.