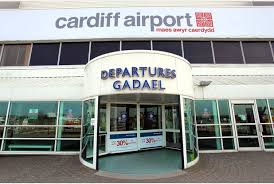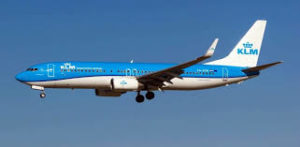 News that a major airline will now no longer fly to controversial Cardiff Airport (CA), once again shines the spotlight on a troubled airport about which an expert has posted on social media that "the situation is dire", and how it was bought using taxpayers' money for £52 million when another in Scotland was purchased for £1, it has emerged.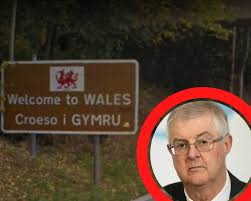 The Dutch airline KLM has confirmed it is suspending flights from Amsterdam to Cardiff, Inverness and Southampton from November 21 until next February.
The move comes after non-essential international air travel was banned by the Welsh Government (WG) and low demand was registered on forward bookings.
Yet CA has been hit by other bad news recently too. Official figures reveal that in September the flying club and private owners made up the bulk of the movements there.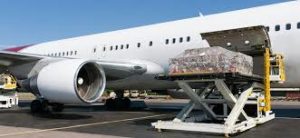 Other statistics are also unnerving, and show that the amount of freight throughput in metric tonnes from April has been given as 0.
This was after the controversial link-up with state-controlled Qatar Airways (QA), which was greeted by huge fanfare from senior politicians and in the mainstream media, but the country is accused of supporting terrorism (see story next week) yet the association was described as "transformational" by senior CA officials at the time.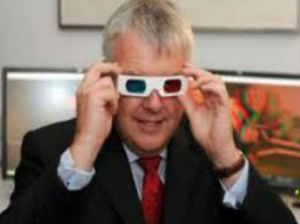 CA has, though, become used to facing challenging headlines, and the outlook for the airport after the lockdown appears bleak.
One man who analysed recent events at CA, posted on Facebook (FB) "the situation is dire… the survival of the airport as a Civil concern is dependent on how long Mr Drakeford (Mark Drakeford – the First Minister of Wales [FMW]) is willing to pump our money into the place – plus a bit of luck" with a worried face emoji after the disturbing message.
There is further grim news as well.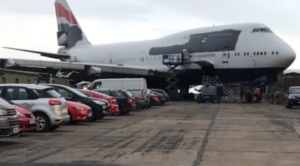 The British Airways (BA) 747 fleet that has been parked near Cardiff is in the process of being scrapped, meaning fewer aircraft will be maintained and fewer engines overhauled at nearby Nantgarw, with the alarming news coming amid other difficulties for BA, as the fleet is working at a fraction of its normal level because of the pandemic.

The ditching of BA's 747s means 50 per cent less engine work in the vicinity as all modern wide body aircraft have only two turbofans.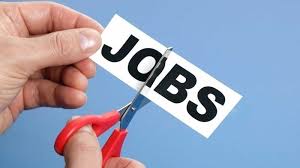 The Cardiff maintenance base belongs to BA although it is leased from the airport. The passenger numbers too for CA are worrying – 1.6 million against 8.6 million for Bristol Airport. Jet 2 have joined Ryanair and Easyjet in further expanding movements at Bristol, while CA has little or no scheduled services left. This is for an airport bought by the taxpayer for £52 million when Glasgow Prestwick cost the Scottish Governmnet just £1.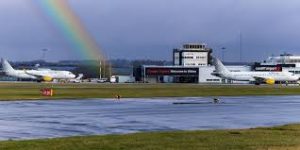 Other recent comments on social media about CA's performance have been damning too.
A former worker at CA, who said he had been at the airport for 19 years declared that he was sad to see the direction it has now taken.
Andrew Smith said on Facebook (FB) that CA was "Once a thriving airport with many overseas carriers". He added:  "Now they have 3 or 4, which are just bucket and spade flights…….sad times".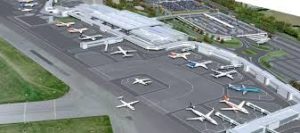 Another FB message from a different person was sent directly to CA and also highlighted the problems. He stated:  "I resent flying from Bristol..".
Yet in December 2012, the First Minister of Wales (FMW) at the time, Carwyn Jones, had said, when the airport was purchased by the WG, that it should make a "return to the Welsh taxpayer".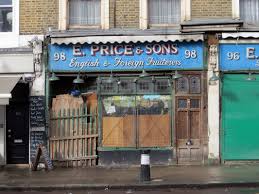 Plaid Cymru (PC) welcomed the announcement as well, and proclaimed that CA needed to be a "shopfront" for Wales, but the Conservatives (C) demanded evidence that nationalisation would provide value, and the Liberal Democrats (LD) warned it would become a "money pit" for public funds.
In North Wales as well there could be repercussions, as BA is also scrapping many of its old Airbus models, the wings for which are made in Broughton, where officials have already announced that 3,200 workers have been furloughed and production has been cut. Details of the huge number of those who have been furloughed at the plant, came in addition to alarming revelations that 500 people were also furloughed by the contractor Guidant.
The problems for the airline industry affect the whole of Wales, but the difficulties for CA are top of the list…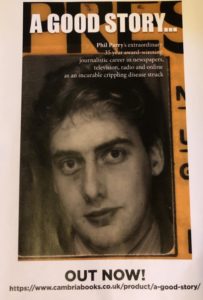 Hitting turbulence again part two is next week, where The Eye show how recent problems once again put major questions over a controversial link-up with a state-controlled airline when the country has been accused of supporting terrorism.  
Our Editor Phil Parry's memories of his astonishing 37-year award-winning career in journalism (including charting the problems for contentious organisations) as he was gripped by the rare disabling condition Hereditary Spastic Paraplegia (HSP), have been released in a major book 'A GOOD STORY'. Order the book now!