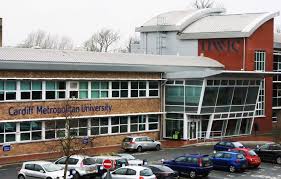 A scandal-hit Welsh university is now dealing with a major request under the Freedom of Information Act (FOIA) demanding details are made public about top executives including the Vice-Chancellor (VC), The Eye can exclusively reveal.
The future has been questioned of the controversial VC Cara Aitchison at Cardiff Metropolitan University (CMU) in a growing crisis which has not been covered by the mainstream Welsh media and now The Eye have submitted a lengthy request to the university's FOIA department asking if the information from sources within the institution is correct that Professor Aitchison and her deputy are now on 'sick leave' after huge changes and a drive for more students came under fire from academics at CMU.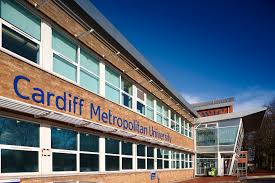 We have also asked officials who now is in charge at CMU amid accusations that it is a "rudderless ship".
Further information has been requested about the future of two top executives at CMU, the Deputy Vice-Chancellor (Academic) Sushila Chang, and the Deputy Vice-Chancellor (International) Mohamed Loutfi. Our sources at the university have alleged that both are now also on 'sick leave' after opposing the changes and that Professor Loutfi is due to leave CMU altogether on September 1.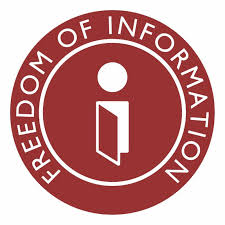 Part of the FOIA request is to provide The Eye with:
1.  The numbers of the Vice Chancellor's Executive Group who are absent through being signed off not fit for work, suspension or other reasons.
2.  The percentage of senior staff with grievances against the Vice Chancellor (VC).
3.  The amount of money spent today on legal fees defending HR-related issues against Cardiff Met and the VC personally.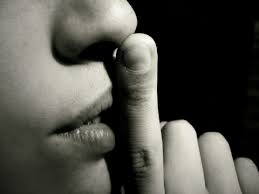 4.  The number of meetings formal or informal held by the VC, former or current Chairs of Governors/Chancellor to persuade senior staff to leave the institution.
5.  The number of absences through sick leave of the VC.
6.  Who is currently in charge of Cardiff Met?
7.  Is it correct that the VC and her Deputy are both off sick at the moment?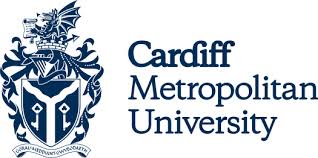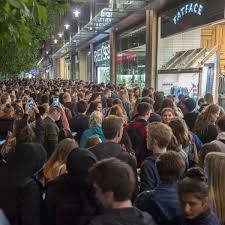 Before this demand for information, we have also disclosed the alleged "carnage" and "turmoil" at CMU shown to us by whistle-blowers who are too scared to be identified. Staff claim a drive to expand the university with thousands of extra students has caused a huge increase in sickness levels and that a staff health survey has been postponed.
One of our sources says that anyone mentioning us is immediately the focus of attention. The academic told us:  "It has become obvious amongst all of us that anyone in CMU mentioning (The) Eye is immediately under suspicion for being one of your sources.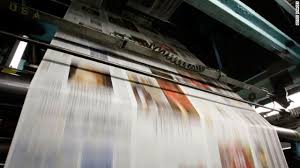 "They are afraid of the truth about the shambles … at CMU getting out into the mainstream media. Even UCU (University and College Union) colleagues are afraid to speak out which is indicative of the atmosphere here."
The person said there was enormous concern among staff at CMU about the effect of a huge increase in students, and adds:  "(There is a) dreadful mess around us.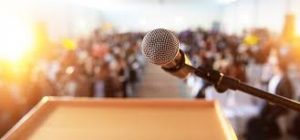 "No one knows who to trust when they want to share their concerns, in case we damage our futures. So much for academic freedom!
"We have virtually no admin support to speak about and yet we're expected to offer our students a great student experience. How can we do that?

"It's cloud cuckoo land in this place. 
"The standing joke is 'oh well, so long as they have got a pulse!'. The reality is that it isn't funny, and actually it's just not acceptable to take students who are really not able to cope with the challenges of a degree.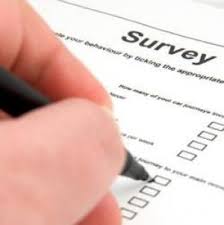 "Guess who will have to sort out the mess?!"
But CMU has long attracted bad headlines following controversies revealed exclusively by The Eye about staffing levels and the numbers sick. Papers show that the university has set a target of gaining a level of 26,425 students by 2023, an increase of 8,810 on today's figure of 17,615.
The contact told us earlier:  "Staffing levels are completely inadequate. Sickness levels and grievances are through the roof across the university. Another of our sources within the Welsh university sector said: "They are rearranging the deckchairs on the Titanic".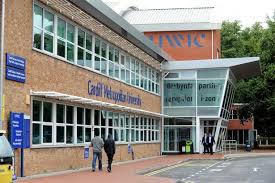 Yet CMU is upbeat, and officials have stated in an advert for a new chair of governors: "We are an award winning institution both internationally and in the UK and have a learning community totalling 17,000 students (10,000 based in Cardiff and 7,000 studying with collaborative partners), with an enviable reputation for employability and teaching excellence".
In October a spokesperson said:  "The University has recruited considerably more students in 2017 than last year, and we have confidence growth in existing courses can be achieved. New courses have come on stream in 2017 achieving high levels of recruitment."
It seems new courses and high levels of recruitment may have led to the current crisis at CMU.
Tomorrow more disturbing revelations on The Eye of the unfolding drama at CMU.