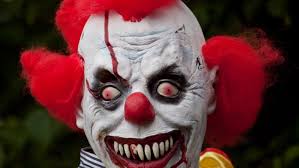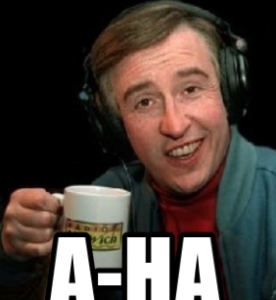 Our satirical writer Edwin Phillips reads a script for comic broadcaster Alan Partridge, about the new jingles proudly announced in a trade magazine for the only national English language radio station in Wales, where audience figures are on the floor. 
A-HA!
As the trade press have reported excitedly: "New jingles and station themes are now on-air at BBC Radio Wales created by WIZZFX.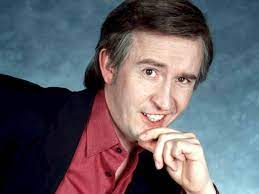 "A new sonic logo for BBC Radio Wales has also been introduced along with 14 new musical themes."
Hammering home this crystal-clear message, Chris Nicoll, founder at WIZZFX, declared magnificently: "Our new sonic branding embodies the dynamic energy of the radio station and its profound connection with the people of Wales. It's a modern, classy, and truly captivating soundscape!".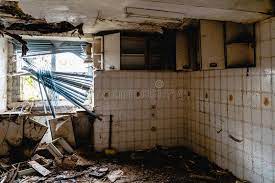 Further important details were also laid out for everyone to see in perfect clarity, such as: "Sam Parker, Creative Director at WIZZFX: "We've looked to propel the new station sound, captivating the Radio Wales core audience of 45-64-year-olds. The WIZZFX team has blended contemporary cool with everlasting elegance, reflecting the station's commanding presence throughout Wales".
So just wake up and SMELL THE CHEESE people!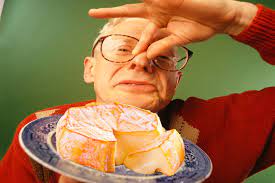 As Chris might have said it is 'truly captivating' that BBC Cymru Radio Wales (RW) is honoured to have set a record-breaking low in audience figures, which revealed that almost 95 percent of the available audience in Wales were missing fabulous programmes, because they do not listen at all!
There is obviously a "profound connection with the people of Wales" because in March the 'reach' of RW was a mighty 329,000. Past years have been almost as good for the "dynamic" station. In 2020 the figures revealed an INCREASE (although critics have said it was 'slight') on the previous year, but unfortunately a substantial drop compared with two years earlier, unhappily a massive decrease on the year before that, and how more than 40,000 listeners had been lost in one three month period.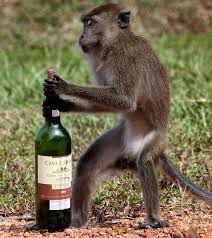 A former radio executive at the station which has this "dynamic energy", said: "It's (the audience numbers are) peaking at weekdays mid mornings, with Wynne Evans the only highlight. There's an over reliance on celebrities who have little or no substance, and the breakfast programme is a disgrace".
Plainly these listeners can't HEAR a good thing when they LISTEN to it (geddit?!), because LOADS of their cash has been spent on new schedules!
They also showed that the total listening hours were 2,667,000, which, unluckily, were down from 3,074,000 in September 2019
But, we're pleased to say, they were UP from 2,147,000 in December 2018.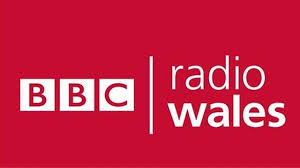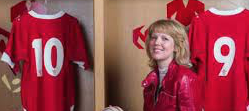 BACK OF THE NET!
The highly-successful editor of RW Carolyn Hitt has celebrated this triumph, by launching a great new breakfast show, fronted by the fresh talents of James Williams and Dot Davies, which is not down-market at all despite what listeners have said, because as Ms Hitt has pointed out: "The listeners are the lifeblood of Radio Wales".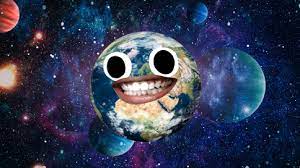 Plainly those listeners are ecstatic, because as one has said: "Hey, on Planet Hitt, who cares about the output as long as Wynne Evans and Eleri Sion have daily shows!" 
Sadly a former senior manager proclaimed: "It's desperation stakes. The station is haemorrhaging listeners. Executives will point to shifting audience trends, but essentially it's a fundamental quality issue. Hitt is really struggling".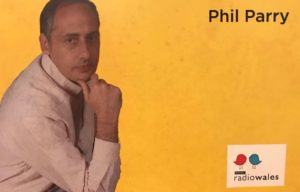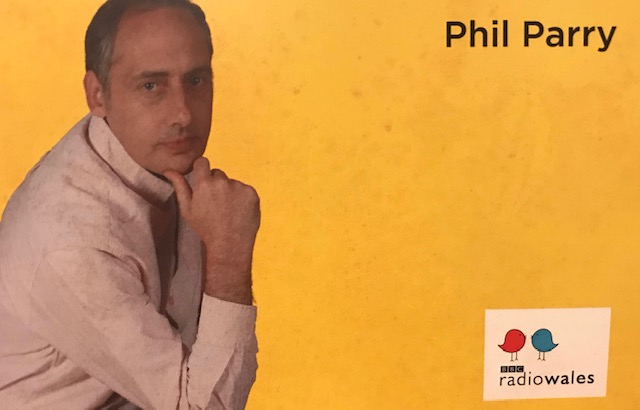 It appears that regrettably, there is agreement on this from the Editor of The Eye, Phil Parry (who presented Wales at One [WaO], Good Evening Wales [GEW], as well as the weekly debate series People's Assembly [PA]) who said: "This strategy of going deeper down market clearly hasn't worked – the listening figures are awful. You have to wonder why they persist in it".
I've said it before and I'll say it again: "Let me tell you something about the Titanic: people forget that on the Titanic's maiden voyage there were over 1000 miles of uneventful, very pleasurable cruising before it hit the iceberg".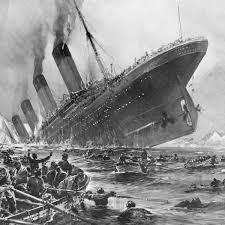 Staying with the nautical theme, Mike Flynn, one of the main people presenting programmes at the station during its launch told The Eye: "The latest schedule looks like just moving the deckchairs on a sinking ship"

The station (and Ms Hitt) has already steered through HUGE storms, and she is relatively new to the job of captain of her ship too!
In December, the numbers for the audience share sadly focused attention on earlier record-breaking low listening rates highlighted by The Eye, as well as how they had emerged on the day Ms Hitt had taken up her post at the helm, after leaving the Western Mail (WM).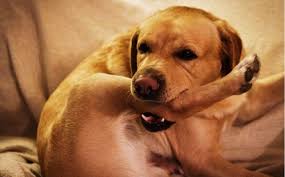 Another critic made the point about the interesting timing of Ms Hitt entering the wheelhouse for the first time, because wonderful (although apparently low) listening figures: "coincided exactly with the new Radio Wales editor (and ex Western Mail columnist) Carolyn Hitt sitting in the editors seat after taking over…".
She clearly has a good view of the Welsh radio audience from this position, because as I have put it before so well: "Got my fungal foot powder? Ah, it's a lifesaver, you know. I'd effectively be disabled if it weren't for these..".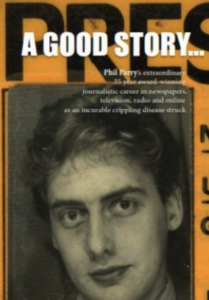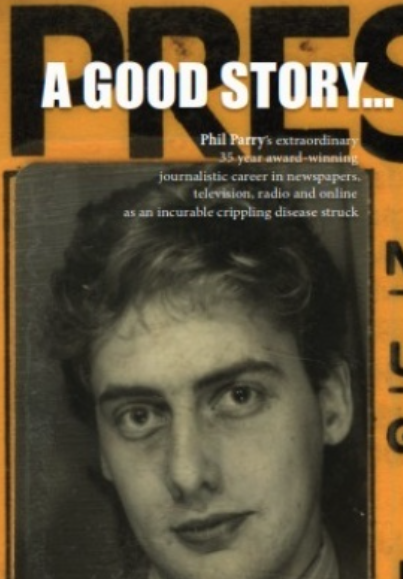 KNOWING ME, KNOWING YOU!
The memories of Phil's astonishing 39 year award-winning career in journalism (including some of the stories he covered during his 23 years at the BBC) as he was gripped by the rare neurological disabling condition, Hereditary Spastic Paraplegia (HSP), have been released in a major book 'A GOOD STORY'. Order the book now!
Regrettably publication of another book, however, was refused, because it was to have included names.