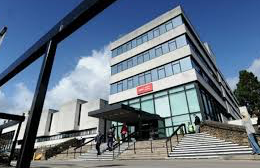 Yet BBC Wales promotions describe GMW as the "flagship breakfast" show with Owen Money at the end.
One former employee who analysed the statistics told The Eye:  "It just seems incredible to me that Radio Wales numbers are now so low that a weekend light entertainment programme which isn't prime time, gets more than the morning talk show".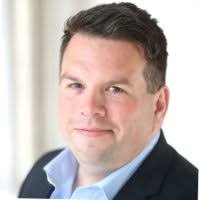 The figures for other programmes however are difficult to obtain.
The BBC is exempt from revealing individual programme audience figures under Freedom of Information Act (FOIA) legislation yet the numbers are disclosed for network radio shows such as Today and those on Radios 1 and 2.
But recruitment continues at crisis-hit BBC Radio Wales.
Officials have just advertised for the first Deputy Editor to be part of the "success story of BBC Radio Wales," because they said it was an "exciting time as we get ready to celebrate our 40th birthday".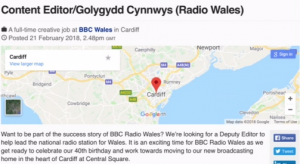 Perhaps this is in response to the cratering audience figures which are in fact less than successful.
The station is the only national English-language radio station covering all of Wales, but now has a weekly audience 'reach' of just 335,000 – a decrease of 26,000 listeners compared with the previous quarter and a fall of 40,000 year-on-year.
It has the second lowest reach since the second quarter of 2016.
The station's 'share' of listening is only 5.4 per cent, similar to the previous quarter and down almost a whole point (0.8 per cent) on the same time a year ago.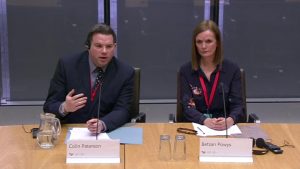 The sister station of Radio Wales, BBC Radio Cymru is doing only slightly better.
It has a share of 2.9 per cent which is an increase of 0.2 of a point on the previous quarter and 0.6 of a point higher than last year,
while other radio stations have substantially increased their audiences.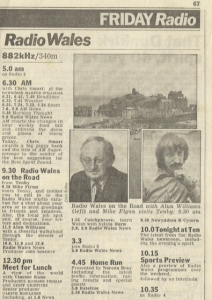 BBC Radio 2 recorded a weekly reach of 915,000 – an increase of 2,000 on the previous quarter, and at a 23 point share up 0.3 per cent on the previous quarter, although down 0.8 of a point year-on-year.
Radio 2's audience share in Wales is a full seven points higher than in the rest of the UK.
Yet it is understood that when Colin Paterson arrived at the station in November 2016, he promised staff Radio Wales would gain an audience reach of 500,000.
He remains woefully short of this target.
When 10 days ago, he appeared with Betsan Powys, the Editor of BBC Radio Cymru and Cymru Fyw, before the Assembly's Culture, Welsh Language and Communications Committee, BBC sources believed they would defend their appallingly low audience figures.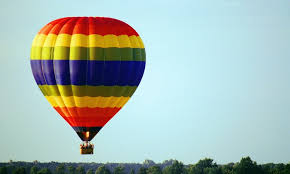 But in the eyes of many who watched the extraordinary performance they both failed abysmally.
One avid radio listener told The Eye:  "The whole meeting was waffle.
"Colin Paterson seems adept at being able to play the BBC game."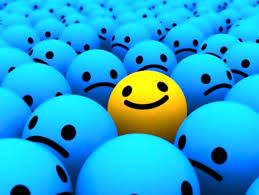 Meanwhile the BBC put a positive spin on what happened.
The corporation's website interpretation of this astonishing appearance seemed to concentrate on the fact that they had secured Welsh news opt outs on Radios 1 and 2, rather than attending to the crucial issue of the Editors' stations lack of appeal.
But the RAJAR figures could not be completely ignored.
In a possible nod to the disaster at Radio Wales, the BBC website noted:  "Mr Paterson said he was determined to increase the audience of Radio Wales and that he was focused on improving the experience for listeners after 'audience challenges' had prompted a 'renewed focus' on boosting the station's ratings".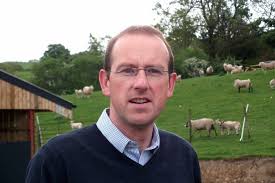 But critics wonder whether Mr Paterson is the man to do it.
He remains a controversial figure.
Last August, cuts to commentary for Wrexham football games on Radio Wales were criticised as unfair.
The North Wales Assembly Member (AM) Llyr Gruffydd demanded officials rethink the decision to reduce radio coverage of the team's matches, and put them on the BBC's website.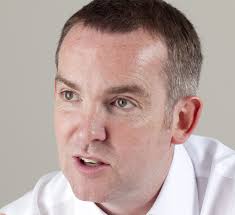 Mr Paterson had outlined a radical plan to axe the FM radio opt out for North Wales except for "key games".
But when Mr Paterson was appointed from BBC Radio Scotland almost two years ago, supporters said then that he was the broadcasting executive to revive the ailing station.
At his appointment, his new boss BBC Wales Director Rhodri Talfan Davies said:  "His (Mr Paterson's) incisive mind, his passion and his deep understanding of radio will be invaluable as the station nears its 40th birthday in 2018."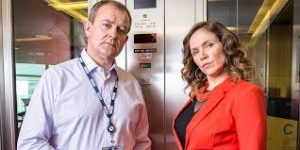 Yet others have been extremely unimpressed.
The radio listener who has approached us, spoke of how the BBC website's interpretation of the appearance by Mr Paterson and Ms Powys before the Assembly culture committee resembled something from the hit comedy show 'W1A'.
Mr Paterson appears to be putting his faith in 'big' name presenters such as Janice Long, but the latest audience figures show that something else is needed.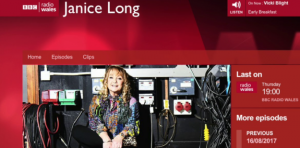 Ms Long drives from Merseyside to present her programme from North East Wales.
Yet perhaps there should be a different strategy – putting shows on air people actually want to hear might be a way of 'boosting ratings'.
Tomorrow more disturbing revelations about Colin Paterson.