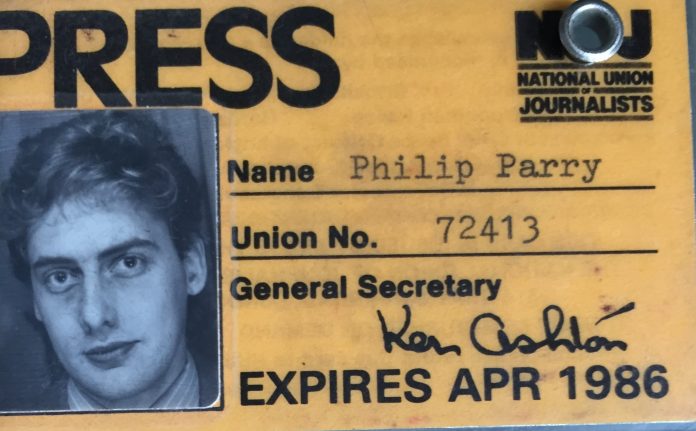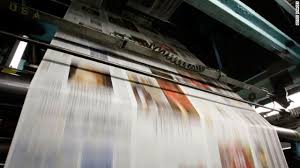 Journalists on Welsh newspapers have told The Eye their jobs are at stake after revelations of plunging circulation figures and as the UK Government announces a review into the future of the newspaper industry, warning that the closure of hundreds of regional titles is fuelling fake news and is "dangerous for democracy", it has emerged.
One on a major local paper in Wales said:  "All we seem to do is write lists and so-called stories about rugby or the weather.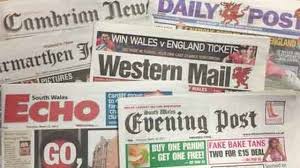 "We all think the game is up."
Another on a weekly Welsh newspaper said to us:  "Morale is at rock bottom.
"Our circulation figures are heading south and soon there won't be a xxxxx any more."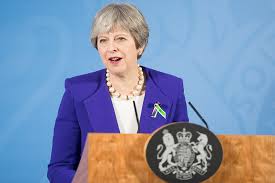 In a keynote speech in Manchester earlier this month the Prime Minister, Theresa May, appeared to recognise the crisis.
She warned that the decline of "credible" news providers left the public "vulnerable to news which is untrustworthy".
The review she ordered will look into sustainable funding models for the printed press at national, regional and local level.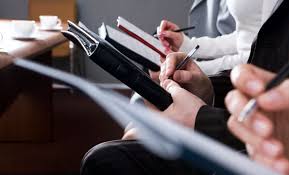 The Prime Minister said high-quality journalism was a "force for good".
She added:  "in recent years – especially in local journalism – we've seen falling circulations, a hollowing-out of local newsrooms, and fears for the future sustainability of high quality journalism".

But the review is set against a continuing and disturbing plunge in newspaper circulation figures everywhere, not least in Wales.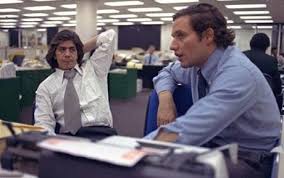 Research by the Press Gazette in December 2016 found that 46 regional and local titles had closed in the previous 18 months, with big players such as Trinity Mirror (which has recently announced it is taking over the Daily Express group) and Johnston Press among those shutting or merging long-established titles.
The trade publication said there were 198 fewer regional and local titles than in 2005.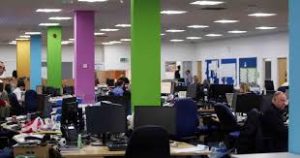 A year ago it was reported that the morning paper serving North Wales, the Daily Post, had now become Wales' biggest, although its circulation figures had fallen dramatically, and the print sector itself remained in long-term decline.
Figures for 2016 showed the paper sold an average of 22,251 copies, but that this was a decline on the 23,645 printed copies sold in 2015.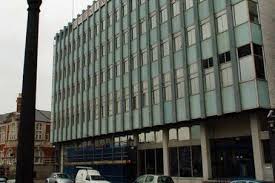 The Post's circulation had overtaken the Swansea-based South Wales Evening Post, which had an average circulation in 2016 of 21,031 copies.
Our own Editor, Phil Parry, has written about how newspaper circulations were much higher when he started as a cub reporter on the South Wales Echo in 1983.
Then, it was the biggest-selling newspaper produced in Wales and had a circulation of more than 80,000.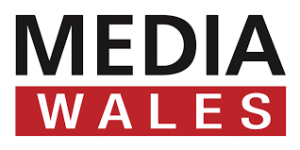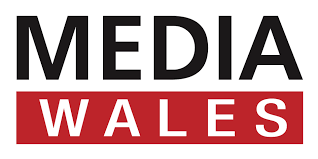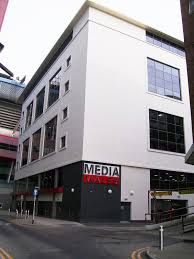 Today the circulation is just over 15,000, and the Echo has long-since been overtaken.
Newspapers in the Media Wales stable have fallen disproportionately to others in Wales, including the Western Mail (part of the Trinity Mirror group).
The Western Mail, which styles itself as 'the national newspaper of Wales', saw its circulation fall to 15,697 copies in 2016, down from an average of 18,063 the previous year
Attempts have been made to arrest the decline by going down-market and shifting towards an internet-based model though the Media Wales website WalesOnline.
But these attempts have largely failed.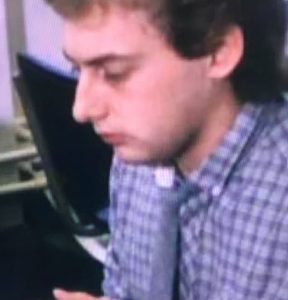 The Editor of WalesOnline Paul Rowland, who threatened to sue us over a satirical article with the extraordinary words "satire is no defence against libel", has an interesting idea of journalism on his website.
He advised a reader anxious to break into journalism to write lists about the best places to eat in Wales, but strongly denied this was 'clickbait'.
He wrote on WalesOnline:   "You might not be interested in '19 mouth watering street food dishes and where to find them in Wales, and you might believe it's not something we should be writing (I wouldn't agree, but that's fine).
"That doesn't mean it's clickbait."
But 'clickbait' journalism cannot anyway lie behind the plunge in newspaper circulations and the UK Government review into the newspaper industry.
Can it?
Check your knowledge of today's events as revealed over the last few months on The Eye, with our brilliant interactive quiz: [viralQuiz id=1]