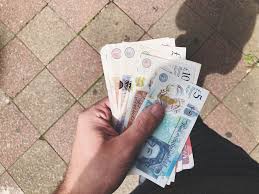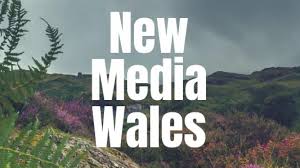 A demand for money to set up a new media service in Wales has been lambasted on Twitter with claims that the man accused of 'bullying' behind it who is at the centre of a police investigation, has refused to give details, The Eye can disclose.
But a list our journalists have examined shows that prominent Welsh figures have pledged large amounts of money to 'New Media Wales'.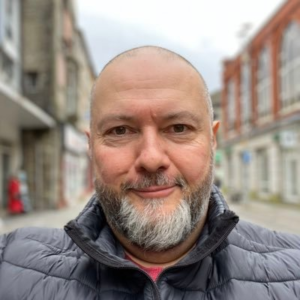 The man asking for crowd funding cash is Huw Marshall who describes himself as a 'digital consultant and strategist'.
He is being investigated by the police for alleged harassment, abused politicians, made sick jokes about a murderous gunman and been condemned on social media for "bullying and hectoring".
Mr Marshall is unhappy with the conduct of officers during their alleged harassment inquiry, and on Twitter told South Wales Police that he intended to make a complaint.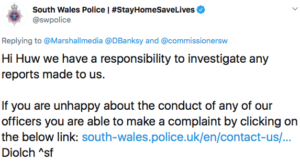 However officers responded two days ago by informing him that they have a "responsibility to investigate any reports".
In his 'manifesto' at the weekend, Mr Marshall wrote: "We will be politically neutral, we have to be, our aim will be to deliver scrutiny and clarity around the policies being proposed by the various political parties in Wales in the run up to the Welsh general election being contested in May 2021″.

These words are intriguing, though, given the background to this 'project co-ordinator'.
Quite apart from being under investigation by the police for alleged harassment, the political leanings of Mr Marshall have been on open display.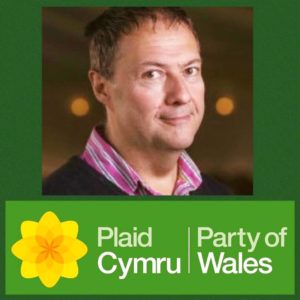 In 1992 he stood as the Welsh nationalist party Plaid Cymru's (PC) Parliamentary candidate in Cardiff Central, coming fourth with just 748 votes, but his plans to stand for election as a councillor were scuppered when it emerged that he had posted so-called 'jokes' about rampaging gunman Raoul Moat on Facebook and made abusive references to politicians on Twitter.
Two people died and a police officer lost the sight in both eyes during the incident, yet on July 8, 2010 – after they were shot and with Moat on the run – Mr Marshall published a message on his Facebook site, reading: "Hi I'm a sexy 19 year old blond (sic) from the North East of England looking for some fun. My Mr Right should be a big strong ginger man with a fiery temper and a jealous nature, who also enjoys camping and writing long letters. If this sounds like you contact me at armedresponse@northumberlandpolice.org.uk."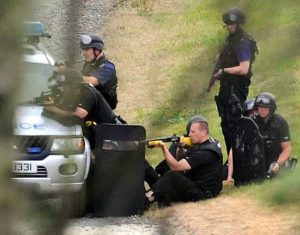 Another post read: "Moat reward… if he isn't caught by next Wednesday, the rewards being doubled. It's going to be a Raul (sic) over".
In 2013, it was also revealed that Mr Marshall had made extremely offensive remarks to leading politicians, once again on social media.
One insult was directed at the Labour MS Ken Skates and another towards former Liberal Democrat AM Peter Black.
After Mr Skates tweeted in celebration of a one-vote council by-election victory over PC in Ruabon, Mr Marshall referred to him in his own tweet as a "gloating t**t".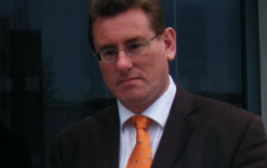 Mr Marshall described Mr Black as a "humourless t..t" and a "dull, tedious t..t".
Now, though, he claims New Media Wales (to which people have given hundreds of pounds) will be 'politically neutral', adding that the service is "currently recruiting an editorial board, with representation from across Wales, politically and culturally, that will monitor our output and ensure neutrality".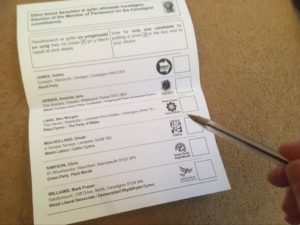 Yet this is not the first time we have exclusively exposed controversies surrounding demands for money to start a new Welsh media service where neutrality has been a questionable issue.
The nationalist website Nation.Cymru (NC) has a very similar motto to New Media Wales and its backer has also supported PC.
NC has been accused of 'political bias' but, contentiously, it is funded by the taxpayer, and we exclusively revealed how the Editor, Ifan Morgan Jones, had contacted Hollywood superstar Michael Sheen asking for money to start another new media service.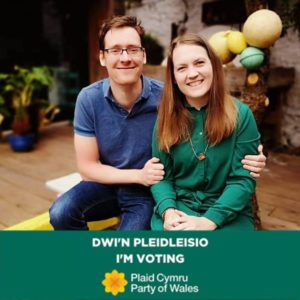 Mr Jones wants independence for Wales, yet his website is underwritten by the taxpayer-funded Books Council of Wales (BCW).
He tweeted on Easter Day to Mr Sheen that any support for his planned new media operation, would be "gratefully received and the better the service will be".
In another tweet Dr Jones proclaimed that they had "already reached an audience of some 2m readers digitally".
The tweets requesting money were also sent to UndebPlaidCymru which declares it is "The official trade union section of Plaid Cymru".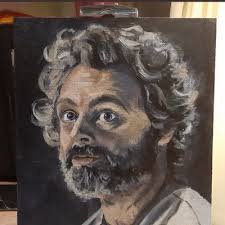 In an earlier tweet Mr Sheen asked about the cost and Dr Jones replied: "it's very elastic – the more subscribers we have the more content we can produce".
It was evident that NC wanted extra funding for the new service than any which it might have received from the taxpayer.
Dr Jones had also tweeted the 'Donate' section of NC which states:  "We are now close to realise (sic) our dream of creating a lasting Welsh national media, by the people of Wales and for the people of Wales".

Yet some readers of NC were deeply unimpressed. One told The Eye: "If this new service involves more public money it will be outrageous.  And why should Michael Sheen be interested in something like this anyway?".


Another said:  "What is this all about?  We know Nation.Cymru backs Plaid Cymru, but does Michael Sheen understand a lot of people are angry that taxpayer money supports it?".
Even though NC has been slammed as a partisan political website supported by taxpayers' money, it is clear that its funder the BCW, approves of the new grants it has been given.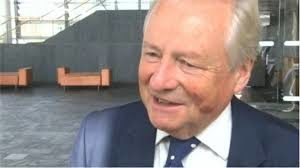 Helgard Krause, Chief Executive of the BCW said it "warmly welcomed" the extra money.
The Deputy Minister for Culture, Sport and Tourism (formerly a leading figure in PC), Dafydd Elis-Thomas, said that he was "delighted" to support the BCW. "This (another announcement of funding) will be a significant boost to the Books Council of Wales (and) also the whole publishing industry in Wales".
There could be a further 'significant boost' to the media in Wales, if the man asking for money to start a new service succeeds – even though he is under investigation by the police, accused of being a 'bully', abused politicians, and been forced to stand down as a council candidate after he made 'jokes' about a gunman who had killed people…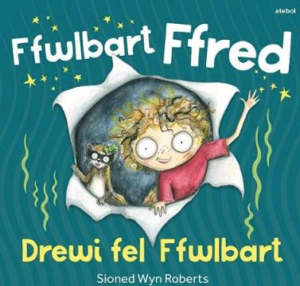 Tomorrow – the 'news' about a Welsh TV celebrity showing why all journalists' pieces need to be 'interpreted'.
Our Editor Phil Parry's memories of his astonishing 36-year award-winning career in journalism as he was gripped by the incurable disabling condition Hereditary Spastic Paraplegia (HSP), have been released in a major book which was not supported by the BCW 'A GOOD STORY'. Order the book now!