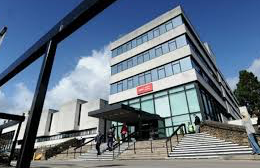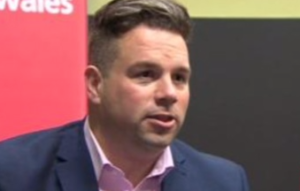 The controversial Editor of Wales' only national English-language radio station which scored record-breaking low audience figures has provoked a social media storm and was forced to apologise after making false claims about how listeners were offered a unique programme in his contentious schedule changes, it has emerged.
Colin Paterson the Editor of BBC Radio Wales (RW) said Claire Summers "will be the only female journalist anywhere in the UK to take on the role of solo presenter for a national breakfast news programme".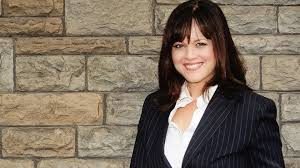 But the extraordinary statement immediately drew a response from Julia Hartley-Brewer of Talk Radio who tweeted ironically: "I guess I'm just the wrong kind of woman". Other shocked radio listeners also pointed out Mr Paterson's mistake and he then said:  "Amended now, quite right. Apologised to Julia.".
But this is only the latest scandal to engulf Mr Paterson.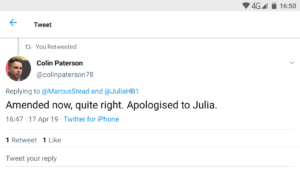 The row hit Twitter just five days after the media in Wales had reported growing unease at the changes enacted under his leadership of RW. WalesOnline said:  "BBC Radio Wales has come under fire after a major shake-up which will see it slash weekday radio news coverage by at least five hours a week". It also reported:  "As well as reducing its daily drive-time news by an hour from Monday to Friday, its regular breakfast show is set to make way for what has been described as a 'magazine-style' show".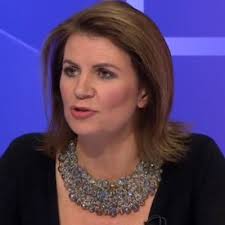 The sweeping changes will also mean four female presenters are taken off the airwaves on news programmes. Regular daytime presenters, such as the popular Mal Pope with a long association to RW, are to be axed.
Mr Paterson has described the new line up as a "creative challenge" and the figures last Autumn made the challenge clear, revealing that RW had an average weekly audience of just 317,000 listeners between July and September.
The weekly audience 'reach' for RW, stands in stark contrast to what he had proclaimed he could achieve. For the station's 40th birthday commemorations last year, Mr Paterson had told media executives it would be approaching 500,000. But at the birthday 'celebrations', he did not directly address the falling listening figures and huge undershoot, saying instead:  "Radio stations tend to be looking more towards narrow-casting…".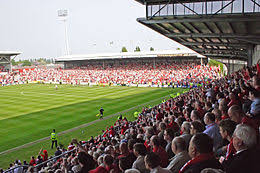 Earlier last year when other low listening figures were about to be released for RW, Mr Paterson commented in an email we have seen:  "I couldn't be more pleased…", and in response to a decision to axe RW coverage of the football club Wrexham FC, Mr Paterson told a fan to listen online. On average a mere 2,750 people out of the 3,000,000 population of Wales are listening per hour, giving the station a tiny 4.4 per cent share of the Welsh market, yet it still claims it is the "national radio station for Wales". The cost works out at about £6,500 per listener per annum.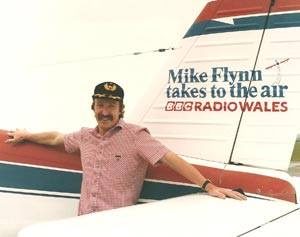 A former day time programme presenter, who has been described on Wikipedia as one of the main presenters on RW at the beginning, Mike Flynn told us:  "Paterson has not responded to my demands to resign or indeed had the decency to discuss where this strategy is leading. He is a public servant not some cavalier local businessman running a chip shop. £18 million in the kitty and the listeners are deserting in droves.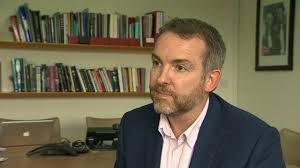 "I really believe Rhodri Talfan Davies (the Director of BBC Wales [BBCW]) needs to consider his position as well."
Mr Paterson's reaction to the changes in the face of the rock-bottom audience figures has been met with ridicule by our sources within BBCW. He said: "While it's disappointing that listeners will have less choice in the morning, it sets us a new creative challenge. Our job now is to ensure this is a new programme for the whole of Wales – smart, engaging and rooted in the lives and passions of people in every part of the nation. We're up for that."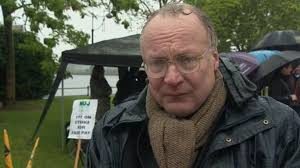 Commentators have noted the particular skills of Ms Summers, and it has been recorded: "In 2005 … Summers had to lead a Welsh Black cow called Ceridwen at the Royal Welsh Show".
But the changes on RW have been fiercely attacked in the media by other leading figures.
The chair of the Welsh Council of the National Union of Journalist (NUJ) Nick Powell said: "The union is concerned at the reduction in news oriented output on week days, amounting to five hours per week, and senior managers have yet to fully explain how they see changes in the long-established format of the breakfast and drive-time programmes will improve news content. Good journalism has never been more vital than it is right now to the people of Wales".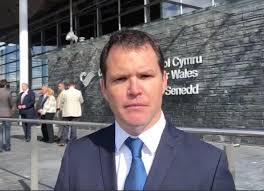 The changes have also caused outrage among prominent politicians, with one Welsh Assembly Member (AM) saying he was worried.
Lee Waters, the AM for Llanelli tweeted to BBCW: "Really concerned about this – absolutely nothing against Claire, but plenty against magazine format. We need agenda-setting news & scrutiny in this slot. You're a national public service broadcaster. Where else are we going to get it?".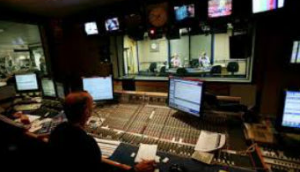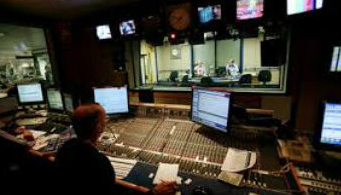 Publicly though, RW still sees itself as a "success story" and the creation of new posts appears to continue unabated. Last year officials said they wanted to appoint an "experienced radio professional" as Deputy Editor at RW during an "exciting time" for the station despite the low audience figures. The successful candidate would "engage and inspire".

But it is clear that others are not 'inspired'. The anger of RW listeners is evident in posts on the Digital Spy Forum website, where there is a huge number of complaints about a perceived bias towards South Wales, and that the record low audience figures for the station as a whole are very different to those of its sister broadcaster BBC Radio Cymru (BBCRC). One comment reads:  "It's interesting that while the audience for Radio Wales is falling off a cliff, the Radio Cymru audience is holding its own".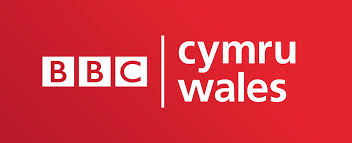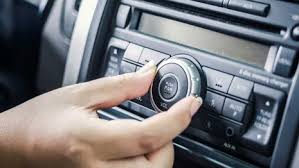 There is enormous controversy as well about the lack of coverage in the north of Wales, despite RW calling itself a 'national' radio station. Radios 1, 2 & 4 together notch up a massive 85.6 per cent of listening in North Wales and Radio 2 is getting ten times as many tuning in as RW. Audiences have also been boosted among Wales' commercial radio stations. There have been past increases for Capital South Wales, Heart South Wales and Swansea Bay Radio.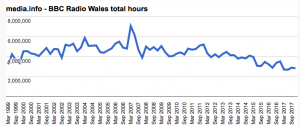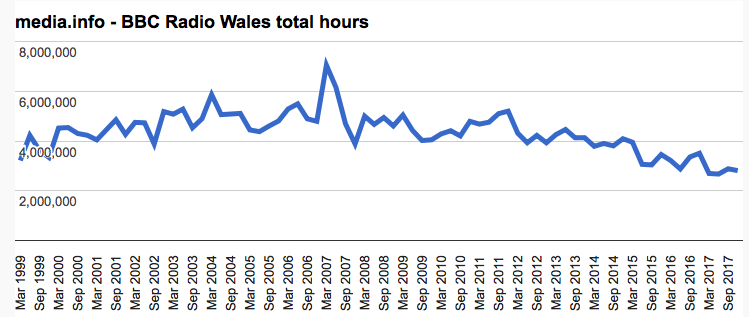 Yet a spokesperson for RW has in the past remained defiant about the plummeting audience statistics, saying: "We analyse these figures to ensure we continue to offer the best possible content for our audiences. Radio Wales is a vitally important part of BBC Wales' provision and that's why just this week we've extended the FM availability of Radio Wales to an extra 400,000 people". But BBC staff are utterly dismayed by the continuing downward spiral of the audience figures, when it appears officials have a different take on them. The media official said the statistics were a "helpful snapshot of live listening".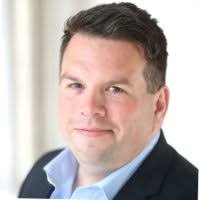 In a recent letter to one angry listener, Mr Paterson was equally upbeat. He said:  "As the Programme Director of Red Dragon FM, I led the station to an all-time record audience in 2010. I was the Executive Producer of BBC Radio Wales at its last peak in 2013 and, since taking over as Editor … the station has seen significant growth. Despite not being Welsh, I've taken a great deal of time to understand the country".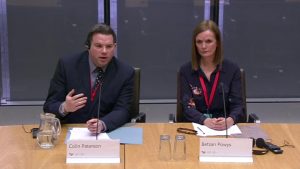 It is clear from the media official's comments that BBCW was pinning its hopes on the success of the roll out of its FM signal, yet this too has been mired in controversy along with its general radio coverage.
In August of 2017, cuts to commentary for Wrexham football games on RW were criticised as unfair. The North Wales AM Llyr Gruffydd demanded officials rethink the decision to reduce radio coverage of the team's matches, and put them on the BBC's website. But at the time Mr Paterson had staunchly defended his radical plan to axe the FM radio opt out for North Wales, except for "key games".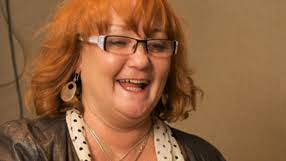 The reporting of Newport County games on RW has also led to a stern letter to him from another senior politician. In the same month, the MP for Newport East, Jessica Morden, said constituents had contacted her to complain about the lack of radio coverage on the BBC. 'Big' name presenters are being pushed such as Janice Long.
But a BBCW spokesperson says they are firmly behind their controversial Editor and the changes, saying:  "We're committed to delivering news to the widest audience in Wales seven days a week, with Claire Summers – one of the nation's best-loved journalists – at the heart of the radio station's new breakfast programme".

The figures for RW also throw the spotlight on the huge new BBCW headquarters at Central Square in the centre of Cardiff, when radio in the north of Wales comes from very different premises. In Wrexham the RW output is produced from two rented rooms in Glyndwr University. Workers there sit alongside the tiny Calon FM community station, which now provides live Wrexham FC coverage following the contentious decision to axe live game commentary.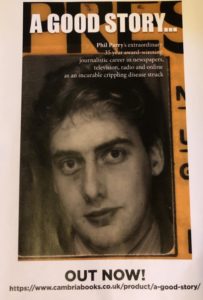 Indeed Mr Paterson admitted to Assembly Members on the media committee that he uses the unpaid volunteers at this minute radio station, to help with setting up bands for the Ms Long programme. He told them: "Some of their (Calon FM) volunteers are actually involved in some of our outputs. Janice Long's programme on Radio Wales comes from Wrexham in the evening. Some of the volunteers there help us with live bands and sessions, and elements like that".
Perhaps Mr Paterson needs more help if he makes incorrect statements about one of his presenters and provokes the wrath of another well-known UK voice.
Our Editor Phil Parry's memories of his extraordinary 35-year award-winning career in journalism as he was gripped by the incurable disabling condition Hereditary Spastic Paraplegia (HSP), have been released in a major new book 'A GOOD STORY'. Order the book now!