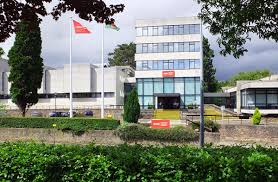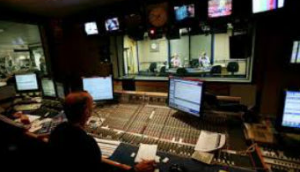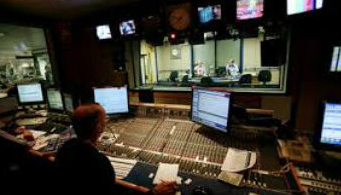 The latest desperate changes to the schedule of Wales' only English-language national radio station may have been prompted by the fact that listening figures have plunged to the lowest on record, and will add to the waves of controversy hitting the controversial Editor, according to insiders at BBC Wales (BBCW) The Eye can reveal.
Colin Paterson the Editor of BBC Radio Wales (RW) describes the new line up as a "creative challenge"and the statistics last Autumn have made the challenge clear, revealing that his station had an average weekly audience of just 317,000 listeners between July and September.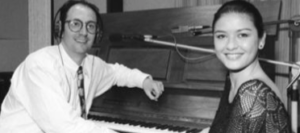 Among the changes now announced in a bid to stem the tide of disastrous listening figures will be a new breakfast programme hosted by different presenters on Monday to Thursday, to Fridays and Saturdays. There will also be a 'new look' weekday drive time news programme with yet another presenter. Regular daytime presenters, such as the popular Mal Pope with a long association to RW, are to be axed.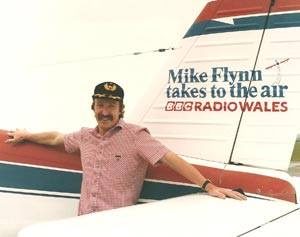 A former day time programme presenter, who has been described on Wikipedia as one of the main presenters on RW at the beginning, Mike Flynn told us:  "Paterson has not responded to my demands to resign or indeed had the decency to discuss where this strategy is leading. He is a public servant not some cavalier local businessman running a chip shop. £18 million in the kitty and the listeners are deserting in droves."
Mr Paterson's response to the changes in the face of the rock-bottom audience figures have been met with ridicule by our sources within BBCW. He said: "While it's disappointing that listeners will have less choice in the morning, it sets us a new creative challenge. Our job now is to ensure this is a new programme for the whole of Wales – smart, engaging and rooted in the lives and passions of people in every part of the nation. We're up for that."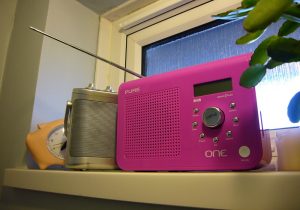 The weekly audience 'reach' for RW of only 317,000, stands in stark contrast to what Mr Paterson had proclaimed he could achieve. For the station's 40th birthday commemorations last year, Mr Paterson had told media executives it would be approaching 500,000. But at the birthday 'celebrations', he did not directly address the falling listening figures and huge undershoot, saying instead:  "Radio stations tend to be looking more towards narrow-casting…".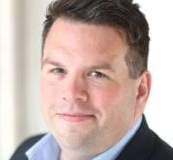 Earlier last year when other low listening figures were about to be released for RW, Mr Paterson commented in an email we have seen:  "I couldn't be more pleased…", and in response to a decision to axe RW coverage of the football club Wrexham FC, Mr Paterson told a fan to listen online. On average a mere 2,750 people out of the 3,000,000 population of Wales are listening per hour, giving the station a tiny 4.4 per cent share of the Welsh market, yet it still claims it is the "national radio station for Wales". The cost works out at about £6,500 per listener per annum.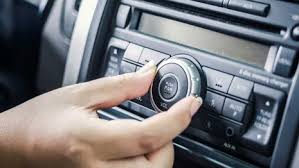 Publicly though, RW still sees itself as a "success story" and the creation of new posts appears to continue unabated. Last year officials said they wanted to appoint an "experienced radio professional" as Deputy Editor at RW during an "exciting time" for the station despite the low audience figures. The successful candidate would "engage and inspire".

But it is clear that others are not 'inspired'. The anger of RW listeners is evident in posts on the Digital Spy Forum website, where there are huge complaints about a perceived bias towards South Wales, and that the record low audience figures for the station as a whole are very different to those of its sister broadcaster BBC Radio Cymru (BBCRC). One comment reads:  "It's interesting that while the audience for Radio Wales is falling off a cliff, the Radio Cymru audience is holding its own".

There is enormous controversy as well about the lack of coverage in the north of Wales, despite RW calling itself a 'national' radio station. Radios 1, 2 & 4 together notch up a massive 85.6 per cent of listening in North Wales and Radio 2 is getting ten times as many tuning in as RW. Audiences have also been boosted among Wales' commercial radio stations. There have been past increases for Capital South Wales, Heart South Wales and Swansea Bay Radio.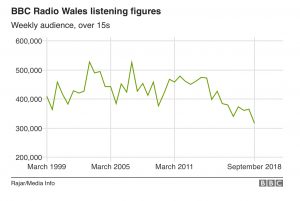 Yet a spokesperson for RW has in the past remained defiant about the plummeting audience statistics, saying: "We analyse these figures to ensure we continue to offer the best possible content for our audiences. Radio Wales is a vitally important part of BBC Wales' provision and that's why just this week we've extended the FM availability of Radio Wales to an extra 400,000 people". But BBC staff are utterly dismayed by the continuing downward spiral of the audience figures, when it appears officials have a different take on them. The media official said the statistics were a "helpful snapshot of live listening".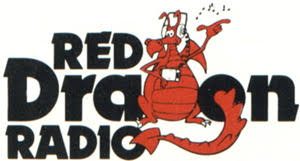 In a recent letter to one angry listener, Mr Paterson was equally upbeat. He said:  "As the Programme Director of Red Dragon FM, I led the station to an all-time record audience in 2010. I was the Executive Producer of BBC Radio Wales at its last peak in 2013 and, since taking over as Editor … the station has seen significant growth. Despite not being Welsh, I've taken a great deal of time to understand the country."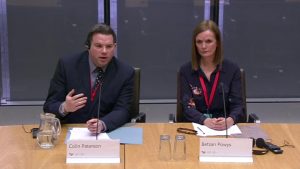 In March last year he had appeared alongside Betsan Powys, the then Editor of BBC Radio Cymru and Cymru Fyw, before the Welsh Assembly's Culture, Welsh Language and Communications Committee, and BBC sources believed they would defend their appalling audience statistics. But in the eyes of many who watched the extraordinary performance, they both failed spectacularly. One avid radio listener told The Eye at the time: "The whole meeting was waffle. Colin Paterson seems adept at being able to play the BBC game."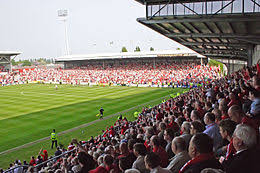 It is clear from the media official's comments that BBCW was pinning its hopes on the success of the roll out of its FM signal, yet this too has been mired in controversy along with its general radio coverage.
In August of 2017, cuts to commentary for Wrexham football games on RW were criticised as unfair. The North Wales Assembly Member (AM) Llyr Gruffydd demanded officials rethink the decision to reduce radio coverage of the team's matches, and put them on the BBC's website. But at the time Mr Paterson had staunchly defended his radical plan to axe the FM radio opt out for North Wales, except for "key games".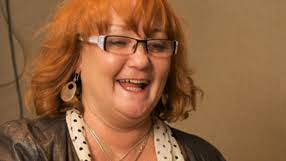 The reporting of Newport County games on RW has also led to a stern letter to him from another senior politician. In the same month, the MP for Newport East, Jessica Morden, said constituents had contacted her to complain about the lack of radio coverage on the BBC. 'Big' name presenters are being pushed such as Janice Long.
The figures for RW also throw the spotlight on the huge new BBCW headquarters at Central Square in the centre of Cardiff, when radio in the north of Wales comes from very different premises. In Wrexham the RW output is produced from two rented rooms in Glyndwr University. Workers there sit alongside the tiny Calon FM community station, which now provides live Wrexham FC coverage following the contentious decision to axe live game commentary.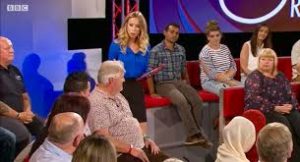 Indeed Mr Paterson admitted to Assembly Members on the media committee that he uses the unpaid volunteers at this minute radio station, to help with setting up bands for the Ms Long programme. He told them: "Some of their (Calon FM) volunteers are actually involved in some of our outputs. Janice Long's programme on Radio Wales comes from Wrexham in the evening. Some of the volunteers there help us with live bands and sessions, and elements like that".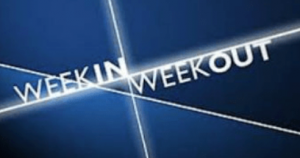 The latest controversies to engulf BBCW are set against a worrying background – the closure of TV Current Affairs programmes. The popular TV debate series The Hour was closed down by BBCW after just a year and at a cost to the licence-fee payer of about a million pounds, following the closure of the 53 year-old award-winning Welsh TV Current Affairs programme Week In, Week Out (WIWO), and the alarming news became the subject of our satirical writer Edwin Phillips.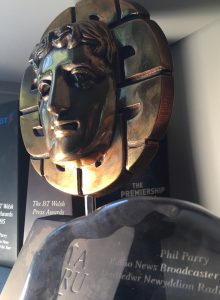 But viewers had described The Hour as "necessary" and even BBCW had admitted to The Eye it "capture(d) the mood of the nation". The move to axe WIWO after a much longer run, came when it had won a clutch of awards including prizes at the Royal Television Society, BAFTA Cymru, the Celtic Media ceremony and BT Wales. Another award was presented after BBCW had closed WIWO. The programme had also been used as a springboard for Panorama episodes, and one of the journalists' investigations still features near the top of an internal document recording the highest viewing figures. Another WIWO helped secure new evidence which led to the release from prison of three young South Wales men who had been wrongly convicted of murder, known as the Cardiff Newsagent Three. Even so it was replaced by the occasional programme 'BBC Wales Investigates'. The decision though, has not been universally welcomed.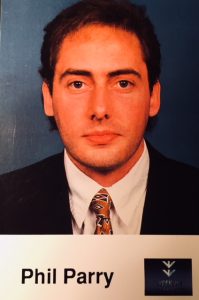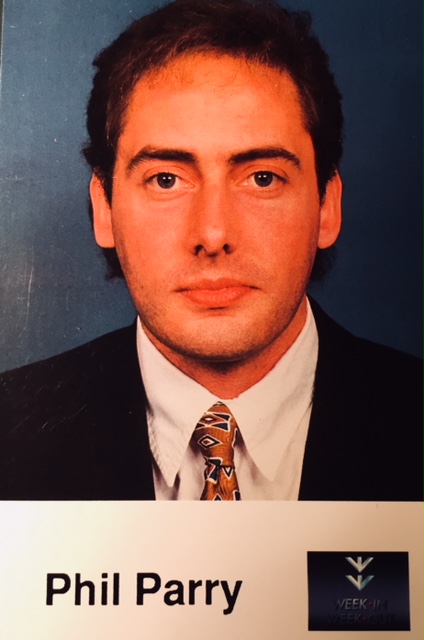 Our Editor Phil Parry, who presented WIWO for more than 10 years until 1999, told WalesOnline:  "It is absurd to suggest that putting a label on a story like 'BBC Wales Investigates' in any way compensates for getting rid of a regular weekly Current Affairs strand which had been going for many years, like Week In Week Out. It never works – they tried to say the same when they got rid of Public Eye on BBC 2. 'Public Eye Investigations' was never heard of again. When you have a regular series, with a team of people who know each other, an 'esprit de corps' develops. You know who are the best 'quick turnaround merchants' and who are better to be left alone so they can work on longer investigations."
Exactly a week ago The Eye showed that a new programme would be broadcast about Brexit later this month, yet we were officially told a new debate series to replace The Hour would be launched in the Autumn. The next debate to be transmitted by BBCW will miss much of the political turmoil over Brexit and anti-Semitism in the Labour Party, but apart from us being told completely contradictory things, it will mean there has been a delay of eight months.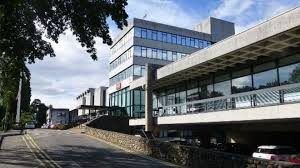 It was revealed in the Summer that The Hour was to close, and tenders were published almost immediately for a production company to deliver a new debate programme. A BBC official informed us at the time: "A new season of debates will launch in the autumn, focusing on the most topical news stories of the day, and the major issues shaping politics and society in Wales". Nothing, though, emerged onto our television screens and it became the subject of our satirical writer Edwin Phillips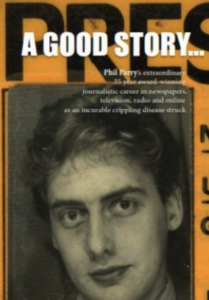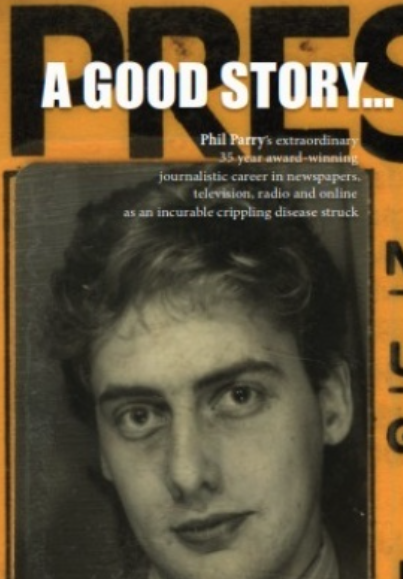 Last week a BBC official told us:  "The next debate on BBC One Wales is on Sunday, 17 March. The BBC Wales Live team will present an hour-long outside broadcast debate on Brexit". But one BBC source told The Eye:  "This is ridiculous. It will have been exactly eight months since the last one, yet this has been just the time when we needed a debate programme to show how these major events have affected Wales".
Perhaps apart from Brexit the programme can also debate the plunging audience figures for RW and the controversial new schedule changes designed to stop the rot.
But then again…
Our Editor Phil Parry's memories of his extraordinary 35-year award-winning career in journalism as he was gripped by the incurable disabling condition Hereditary Spastic Paraplegia (HSP), have been released in a major new book 'A GOOD STORY'. Order the book now!