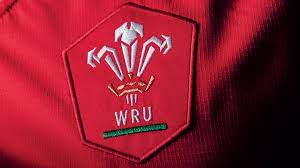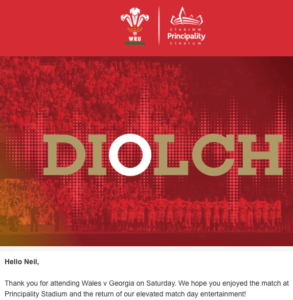 Furious Welsh rugby fans have condemned a circular from the governing body hoping the weekend's match had been 'enjoyed', sent a day after the national team lost to the sporting minnow Georgia, with one angrily telling executives that the top brass "have had their snouts in the trough for far too long".
The Sunday Times (ST) reported Wales' 12-13 defeat by Georgia at Cardiff's Principality Stadium on Saturday, with the headline: "Humiliation".
Yet even as this verdict was being delivered, the Welsh Rugby Union (WRU) was issuing promotional material to Welsh rugby supporters, proclaiming: "Thank you for attending Wales v Georgia on Saturday. We hope you enjoyed the match at Principality Stadium and the return of our elevated match day entertainment!".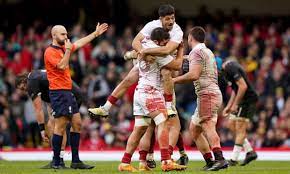 Fans, however, were unamused, and one immediately sent an outraged email to the WRU, declaring: "What an utterly lame performance and you send out a circular asking if the experience was enjoyed – really?!
"The WRU 'elite top brass' have had their snouts in the trough for far too long.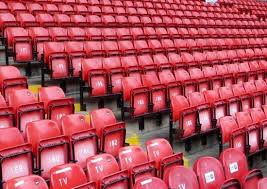 "Is it any wonder there are thousands of empty seats game after game; give these to the schools for Christ's sake or do a Dutch auction (where ticket prices are reduced as kick-off nears) 48 hours before the game if necessary to encourage the youth and grass root support – what's left of it.
"It's farcical, a regular business would flounder with such regular inept performances.
"Please feel free to forward my comments on".
Most people have heard of the phrase 'timing is everything', but perhaps not corporate hospitality executives..!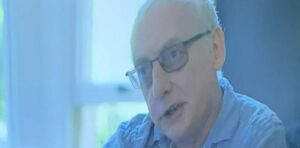 The memories of our Editor Phil Parry's astonishing decades-long award-winning career in journalism (including sporting stories), as he was gripped by the rare neurological condition Hereditary Spastic Paraplegia (HSP), have been released in a major book 'A GOOD STORY'. Order the book now!
Regrettably publication of another book, however, was refused, because it was to have included names.