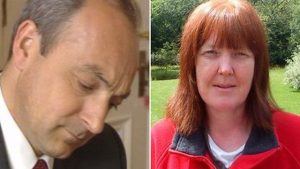 A blogger paying hundreds of pounds a month to settle her libel case after criticising a controversial Welsh council chief executive, has been refused further details about a much-vaunted South Wales regeneration deal he leads, The Eye can reveal.
Jacqui Thompson had demanded information about the cost of a scrapped draft 'Joint Working Agreement' (JWA) for the Swansea Bay City Deal.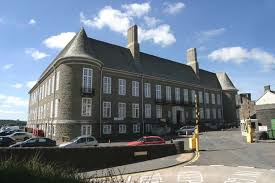 But she was told:  "… the draft Joint Working Agreement is protected by legal professional privilege".
Ms Thompson, from Llanwrda, has been highly critical in the past of the lead Chief Executive for the Swansea scheme – Carmarthenshire's Mark James, leading to the libel.
She was even charged with non-violent harassment of him, but the case was dropped.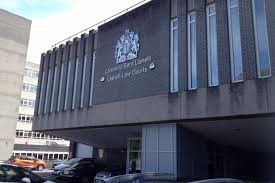 She had been due to appear at Llanelli Magistrates Court, but the Crown Prosecution Service (CPS) decided not to take it further because of "insufficient evidence".
Afterwards she said:  "After what has amounted to 18 months of indescribable stress I am, of course, relieved".
Now she has been told that details will not be revealed through her Freedom Of Information Act (FOIA) request about the cost of the old draft legal framework for the Swansea regeneration deal.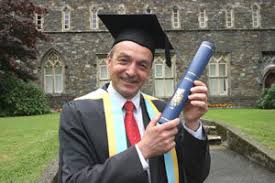 Yet Mr James remains a highly controversial figure.
He earns £169,000 a year as Chief Executive of Carmarthenshire Council, and has hit the headlines for all the wrong reasons.
It was reported in the summer that Mr James had been embroiled in a bitter dispute at a luxurious Cardiff flats development, where he chaired the management company.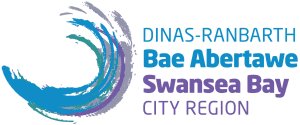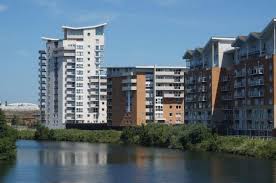 The company managed the 900-apartment Century Wharf complex in Cardiff Bay, where he was understood to own an apartment.
Some residents of the 14-acre, upmarket estate criticised Mr James for the lack of action against flat owners who sublet their apartments to stag and hen parties and other short-term tenants.
They said that people using apartments for a short period, caused noise and other anti-social behavioural problems.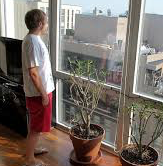 One resident, Gareth Griffiths, a former police inspector, said: "The noise levels in the middle of the night are terrible, but no action has been taken against the landlords responsible.
"Mr James does not accept that action needs to be taken against those concerned."
Almost three years ago Mr James was again in the news, and once more Ms Thompson was a central figure.
The Wales Audit Office ruled that he had received unlawful payments.
It had emerged in September that Mr James had applied for a voluntary redundancy package that would have seen him leave the council with a possible £446,000 severance payment.
This came more than a year after Anthony Barrett, the Assistant Auditor General for Wales, ruled that payments made to him directly instead of to a local authority pension fund, were unlawful.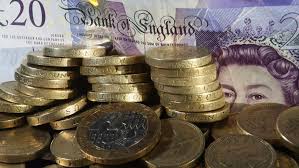 Mr Barrett also ruled in a public interest report, that the council had acted unlawfully by funding the libel claim Mr James won against Ms Thompson.
Together the two sums amounted to more than £50,000.
But the cost of a failed draft legal framework for a regeneration deal Mr James leads cannot be revealed apparently, because it is 'protected by legal professional privilege'…
Check out some of the stories broken by The Eye which made the headlines in 2017:
[viralQuiz id=1]