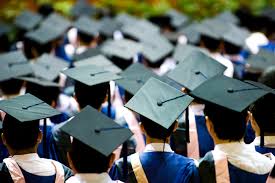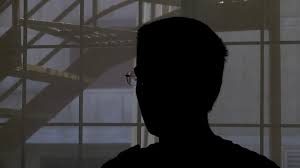 Frightened staff who have revealed to us allegations of 'turmoil' at a crisis-hit Welsh university say they are 'under suspicion' of being one of our sources, it has emerged.
We have disclosed the alleged 'carnage' at Cardiff Metropolitan University (CMU) shown to The Eye by whistle-blowers who are too scared to disclose publicly what is happening.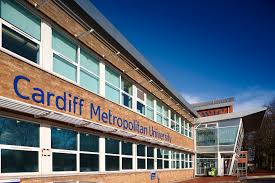 They claim a drive to expand the university with thousands of extra students has caused a huge increase in sickness levels and that a staff health survey has been postponed.
One of our sources says that anyone mentioning us is immediately the focus of attention.
The academic told us:  "It has become obvious amongst all of us that anyone in CMU mentioning (The) Eye is immediately under suspicion for being one of your sources.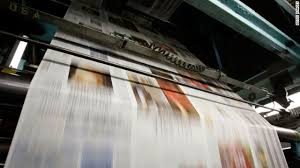 "They are afraid of the truth about the shambles … at CMU getting out into the mainstream media."
"Even UCU (University and College Union) colleagues are afraid to speak out which is indicative of the atmosphere here."
The person said there was enormous concern among staff at CMU about the effect of a huge increase in students, and adds:  "(There is a) dreadful mess around us.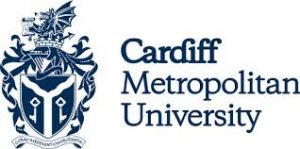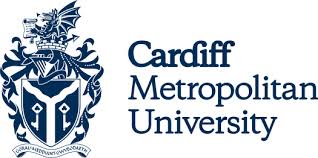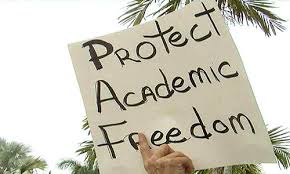 "No one knows who to trust when they want to share their concerns, in case we damage our futures.
"So much for academic freedom!
"We have virtually no admin support to speak about and yet we're expected to offer our students a great student experience.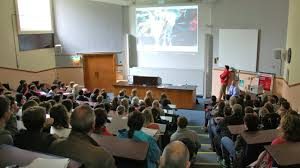 "How can we do that?
"It's cloud cuckoo land in this place.
"My colleagues in other departments are being pressured to take students regardless of their results.
"The standing joke is 'oh well, so long as they have got a pulse!'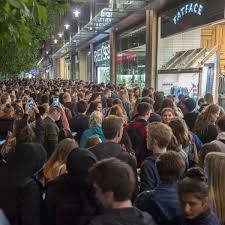 "The reality is that it isn't funny, and actually it's just not acceptable to take students who are really not able to cope with the challenges of a degree.
"And guess who will have to sort out the mess?!"
But CMU has long attracted bad headlines following controversies revealed by The Eye about staffing levels and the numbers sick.
Papers show that the university has set a target of gaining a level of 26,425 students by 2023, an increase of 8,810 on today's figure of 17,615.


The contact told us earlier:  "Staffing levels are completely inadequate.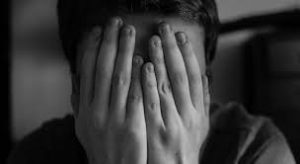 "Sickness levels and grievances are through the roof across the university."
Another of our sources within the Welsh university sector said: "They are rearranging the deckchairs on the Titanic".
The disturbing news comes soon after the revelation that business tutor Malcolm Anderson at neighbouring Cardiff University was found dead outside his office.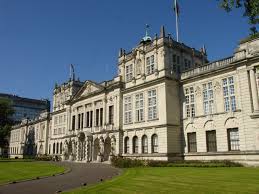 A warning letter about the crisis there was published on social media after drafting by the Cardiff University branch of the UCU, and has been signed by hundreds of worried staff.
It states:  "We are acutely aware there are many others at serious risk of physical and mental injury.
"Simply, our workloads are too high across the board."
Cardiff UCU spokesperson Dr Andy Williams said: "We've published this open letter because Cardiff University … staff survey shows that only half of all staff can do their jobs without regularly working unreasonable hours.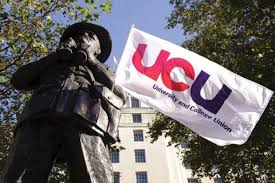 "The figures are even worse for staff who teach and do academic research, with only one in five not regularly doing unpaid overtime on weekends or in the evenings.
"All this has a real strain on our health."
Yet CMU is upbeat, and officials have stated in an advert for a new chair of governors: "We are an award winning institution both internationally and in the UK and have a learning community totalling 17,000 students (10,000 based in Cardiff and 7,000 studying with collaborative partners), with an enviable reputation for employability and teaching excellence".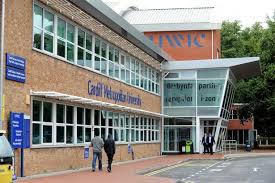 In October a spokesperson said:  "The University has recruited considerably more students in 2017 than last year, and we have confidence growth in existing courses can be achieved.
"New courses have come on stream in 2017 achieving high levels of recruitment."
But others at CMU say the university is less than excellent, and that the recruitment policy has caused major problems.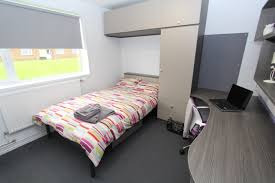 The internal source told us in the past:  "It's carnage and all this turmoil is going on whilst they expect to recruit a new chair of governors".
Perhaps CMU needs a special course to counteract the feeling of the university's own staff that they are 'under suspicion'…