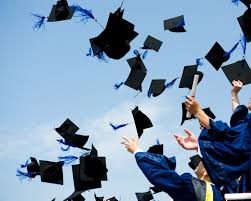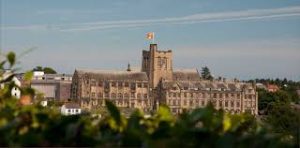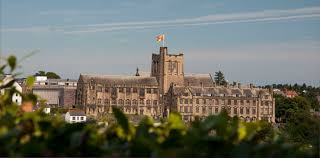 Academics at Welsh universities have condemned their senior officials after revelations the Vice-Chancellor (VC) of one of the smallest universities in the UK is living in a grace-and-favour country house with thousands of pounds worth of Laura Ashley furnishings, The Eye can disclose.
Bangor University VC John Hughes' perk comes on top of his £245,000 salary.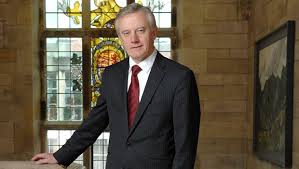 The property, on the banks of the Cadnant River, cost £475,000 in 2010 and had £267,000 of renovations with £16,000 of Laura Ashley furnishings that included £700 cushions.
The house offers a picturesque garden in an acre of land with a conservatory and library.
But lecturers at Welsh universities, who are paid a fraction of Professor Hughes' salary, have castigated the pay and conditions of their managers.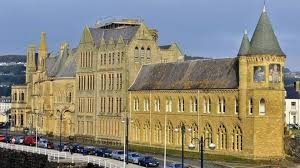 One at Aberystwyth University told us:  "This is rubbing salt into our wounds.
"We are paid a pittance, while the people above us get paid enormous sums and live in luxury."
Another at Swansea University said:  "How on earth can this be justified?".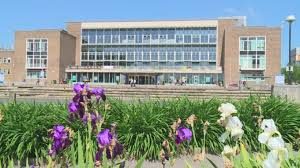 The controversy comes at a difficult time for universities, with a growing row over VC salaries, and at a time when the jobs of those below them are at risk.
Dame Glynis Breakwell, VC of the University of Bath and the best paid in the UK on £450,000, lives in a five-bedroom apartment and has £20,000 to spend on a housekeeper and other expenses for the property.
The head of Leicester University lives in Knighton Hall, a 17th-century property with extensive grounds.
The University of Strathclyde was criticised in 2015 for spending £339,000 refurbishing a five-floor townhouse used by its principal and vice-chancellor.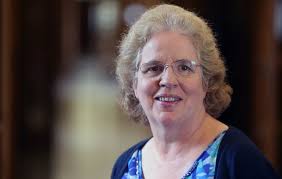 A spokesman for Bangor said: "After being purchased for £475,000, [the house] was independently valued at £750,000 in 2011 and, like other assets owned by the university, it could be sold in the future if the university wishes."
Up to 170 jobs are under threat at Bangor with a 10 per cent pay cut one of the options to save some of the roles.
But Bangor is not alone in threatening job losses.
The present VC of Aberystwyth, Elizabeth Treasure, has told workers that redundancies are "regrettable" at her university, but they may be necessary to save money.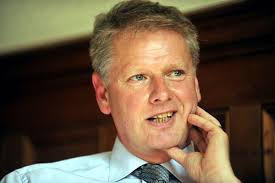 In a letter to staff, seen by The Eye, she wrote: "…redundancies are highly likely unless we can identify alternative solutions to resolve the budget deficit".
The news, first revealed by us, was later confirmed in the mainstream media.
WalesOnline said:  "It is understood that up to 150 jobs are at risk as the university aims to save £11m over the next two years.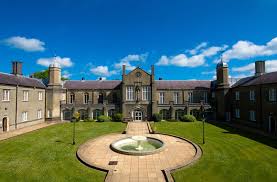 "The university blamed competition for students, a drop in numbers of 18 year olds and the effect of Brexit.
"The news follows similar announcements at the University of South Wales and the University of Wales Trinity St David".
When Professor Treasure was at Cardiff University she was also dogged by controversy over expensive furnishings revealed by The Eye.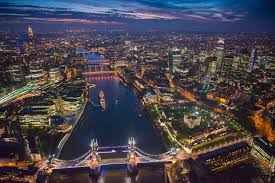 In May 2015 we showed how the cost for furnishing and equipping her room was more than £3,220 greater than the money spent on the office of her superior, the VC, Colin Riordan.
But Professor Riordan is no stranger to controversy either.
In January of that year he hit the headlines after racking up £1,010.98 on taxis, hotels, rail tickets and hospitality between June 2013 and May 2014.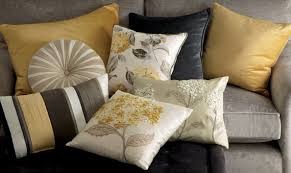 Professor Riordan, who in 2014 was paid more than £250,000, was also reimbursed £266.50 for a two-night stay in London, as well as £109 for a single night.
With these sort of numbers and revelations about their housing and Laura Ashley furnishings the controversy for VCs will only grow.
Test your knowledge of key events with our interactive quiz!
[viralQuiz id=1]