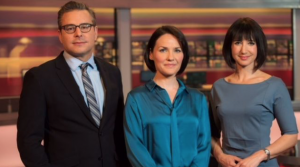 As BBC Wales unveiled its "exciting" new Wales Today presenting team, it omitted to mention the key role in helping create the line up of a Turkish broadcasting company accused of being the autocratic President's mouthpiece, after the previous anchor jumped ship to go there.
Long-serving presenter Lucy Owen is to be joined by BBC Wales' Political Editor Nick Servini and news presenter Jennifer Jones from next month, following, as the BBC put it, "the departure of broadcaster Jamie Owen in January".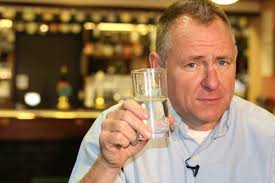 In fact, as we showed, after presenting Wales Today since 1994 Mr Owen followed others in leaving for the Turkish Radio and Television Corporation (TRT) which is mired in controversy.
He said at the time:   "I've had a blast at BBC Wales – but the offer to front international news on a global platform is an offer too good to refuse".
But TRT ("Where news inspires change") has long been contentious for the way it portrayed the 'achievements' of Turkish President Erdogan.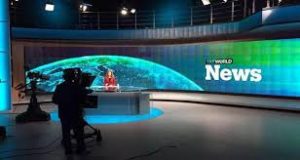 Among the headlines on its website have been:  "Erdogan says Turkey will continue its military operation in northern Syria".
Another 'story' at the same time said Erdogan "slams US over Turkish banker case".
Or there was:  "Recognition of Jerusalem as Israel's capital is Muslim 'red line' – Erdogan".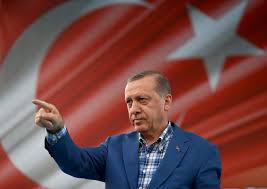 In a further article, TRT stated:  "Turkish President Recep Tayyip Erdogan says Turkey will resume its military operation in Syria's Afrin and Mandbij regions to breach YPG-controlled areas and secure its borders against terror groups".
The Turkish Government's role in international affairs is also heavily emphasised by TRT.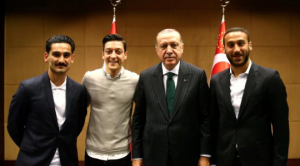 Among the items was the 'news':  "Ankara summons the ambassadors of Russia and Iran to complain about what it said was Syrian regime forces' violation of the borders of the Idlib de-escalation zone".
All of these articles appeared on the TRT website at exactly the same period.
Turkey itself has long come under fire for its record on human rights and democracy.
Protests outside Number 10 during President Erdogan's visit this week only served to underline it.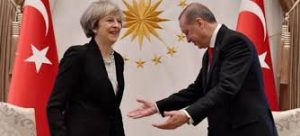 Controversially the Prime Minister Theresa May put strengthening security ties ahead of concerns about human rights abuses.
Meanwhile two Premier league footballers were reprimanded by the German Football Association for being pictured with President Erdogan
Ilkay Gündogan of Manchester City and Mesut Özil of Arsenal are expected to be included in the German squad for the World Cup in Russia, and met the Turkish leader in London after his arrival for the state visit.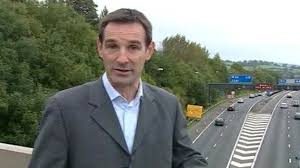 But Mr Owen's decision to leave for TRT came after many others did the same – among them BBC Wales' former Environment and Rural Affairs Correspondent Iolo ap Dafydd.
He was another former TV presenter – this time of the Welsh language news programme Newyddion. 
Perhaps Mr ap Dafydd was also given an 'offer too good to refuse' as Mr Owen said.
Of course none of this was referred to by BBC Wales officials in Llandaff.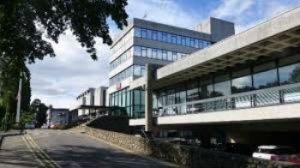 They would only say about the new line up:  "Ms Owen … has been in her role for more than 10 years and also presents the consumer show X-Ray (while) Jennifer Jones is already a familiar face on the programme working as a presenter regularly".
And "Nick Servini is leaving his job as political editor to take on the role".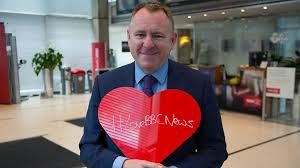 There was no reference by BBC Wales of the importance of TRT in creating the new TV presenting team.
Funny that.
Soon on The Eye, our satirical columnist Edwin Phillips offers his own particular take on why Jamie Owen left for Turkish television. 
Check your knowledge of today's events as revealed over the last few months on The Eye, with our brilliant interactive quiz: [viralQuiz id=1]