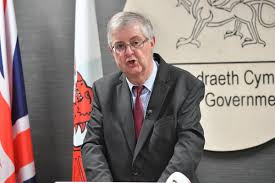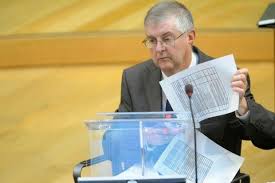 The political leader of Wales is to speak at a public event alongside figures accused of anti-Semitism, The Eye can disclose.
The decision by the First Minister of Wales (FMW) Mark Drakeford was condemned in a report on Sunday in the Jewish News, headlined: "Trot jamboree…"
He has been proclaimed as a speaker at the event, with the hard left former leader of Labour Jeremy Corbyn, and the film director Ken Loach, who was ejected from the party because of his extremist views.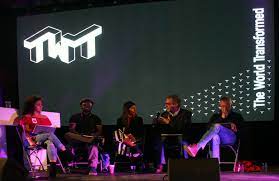 The Welsh Labour leader is confirmed in the line-up of names speaking at next month's The World Transformed (TWT) event in Brighton, and others will include a Marxist union chief who represents university lecturers, yet had claimed that UK Ministers had a "perverse obsession" with Christmas.
Another was exposed in the CAMPAIGN AGAINST ANTISEMITISM for saying on Twitter: "Speaking of history repeating itself, Jewish Holocaust 1939-1945 & Muslim Holocaust (Afghanistan, Iraq, Palestine, Chechnya etc) now? Mhm".
Among further speakers at the event is one who has tweeted his belief that Binyamin Netanyahu and Israel are "best pals" with Islamic State (IS), and The President of the National Union of Students who it was reported in the Jewish Chronicle (JC) earlier this year, had sparked fury after agreeing to speak alongside a controversial Palestinian activist as part of Israel Apartheid Week.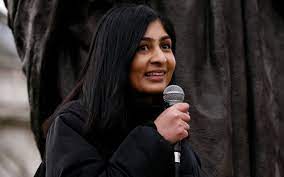 Yet another fellow-speaker of Mr Drakeford's is Zarah Sultana, the MP for Coventry South, who has written: "Those within the student movement who go to Zionist conferences and trips should be ashamed of themselves. You're advocating racist ideology".
She wrote on Facebook (FB), regarding a Jewish student who was standing as an Ethnic Minorities Officer in an NUS election: "I can't believe this YT thinks she can represent us". She subsequently stated online: "Yay, the white woman didn't win the Ethnic Minorities Officer Election!"'YT' (phonetically 'whitey') is a slang expression for a white person often used in a pejorative manner by people who wish to stress their own non-white heritage.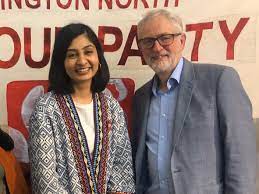 The timing of the event, where Mr Drakeford joins Ms Sultana and the others, is designed to coincide with the official Labour Party conference with organisers saying the ticket only festival will be a "welcoming space for a new generation of young activists who supported Jeremy Corbyn's leadership" but feel "increasingly alienated" by Labour under its present leader.
Despite confirming he has been expelled from the Labour Party for, among other things, his membership of the proscribed Labour Against The Witch-hunt group, Mr Loach is billed as one of the leading names to speak at the four day event, alongside the FMW.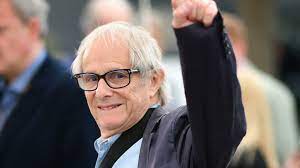 Mr Loach has repeatedly challenged allegations of anti-Semitism in the past, and was once asked if he deemed it "unacceptable" to question the Holocaust.
He responded to the BBC interviewer by saying: "I think history is for us all to discuss, wouldn't you?".
John Haywood, Labour councillor for Ringwood North in Hampshire, was among those to criticise the Welsh Labour leader's decision to appear at TWT.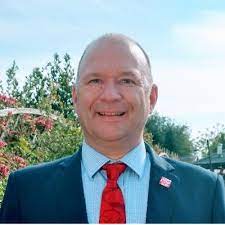 He wrote on Twitter: " Very very disappointed that @MarkDrakeford is on the bill at Twit Festival, which is basically a Trot jamboree taking place in Brighton at the same time as @UKLabour party conference".
The Wales Against Anti-Semitism (WAAS) group also tweeted: "Why does Mark Drakeford, as First Minister of Wales, think it appropriate to speak at this event, given antisemitism controversies involving many of his fellow speakers?".
Next month's TWT festival also advertises appearances by the hard left Labour MPs John McDonnell, and Jon Trickett.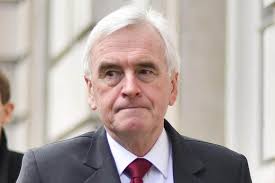 Perhaps names like these may be deemed acceptable to Mr Drakeford for speaking engagements, but others might not be…
The memories of Phil's remarkable decades long award-winning career in journalism (including important political stories) as he was gripped by the rare neurological disabling condition, Hereditary Spastic Paraplegia (HSP), have been released in a major book 'A GOOD STORY'. Order the book now!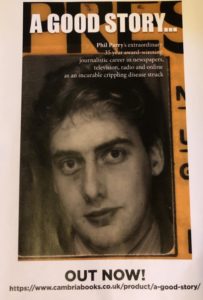 Regrettably publication of another book, however, was refused, because it was to have included names.