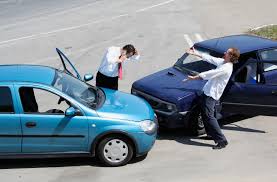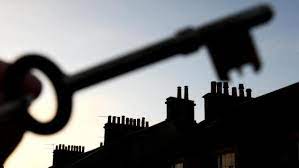 A huge accommodation crisis throws the spotlight on a nationalist party's controversial demand that rents in Wales should be frozen – which has been described as a "car crash policy".
in Scotland hundreds of university students have begged letting agents to accept their bids, and some young people have been using hostels, or sleeping on common room floors, while others face long commutes.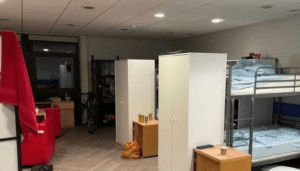 NUS Scotland said the emergency was forcing youngsters to quit courses, and the National Union of Students (NUS) has described the catastrophe as "absolutely huge". Meanwhile, Universities Scotland declared that there has been "a significant contraction in the private rented sector in many Scottish cities", which meant higher education institutions are seeing "unprecedented demand for university accommodation".
Set against these alarming details, comes policy announcements from the ruling Scottish nationalist party (the Scottish National Party [SNP]) which could make the problem even worse.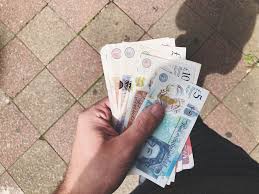 Most rents in Scotland are to be frozen 'temporarily' until March 2023, but there have been warnings that this will do the EXACT opposite of making more homes available to rent.
For example, Stewart Thomson, owns five flats in Glasgow and Lanarkshire, yet believes that the Scottish Government (SG) has made life too difficult for him, and he is now selling a number of his properties. Another landlord, Phillip Couser who is based in Stirling, wants safeguards for those owning property which is rented out, because they may themselves be struggling.



The SNP's sister group, the Welsh nationalist party (Plaid Cymru [PC]) is following suit. PC officials have proclaimed on Twitter: "Plaid Cymru is taking positive action on the housing crisis in Wales", and is pushing for a rent freeze similar to Scotland.
Apparently trying to capitalise on this, the party's leader, Adam Price, said at the weekend: "We could have a Tory-free Wales…what's not to like?".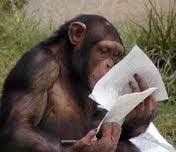 However, as could happen in Scotland, this policy may exacerbate, not make better, the "housing crisis in Wales".
One senior PC figure told The Eye: "I just can't understand why we're doing this.
"It's a 'car crash' policy, which would have disastrous consequences, and piss off some of the very people we want to attract".
A landlord in Wales, who did not want to be named, has declared to The Eye: "This would be complete madness.
"A lot of landlords here will sell up, and fewer not MORE homes will be built. I offer two houses to families in Cardiff which are in good condition, and I always respond to call outs at night, but it just won't be worth my while if this happens. I'll join those selling up".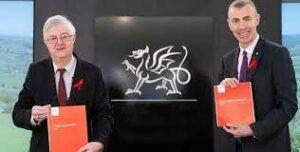 Even the Welsh Government (WG) has cautioned of "unintended consequences" where this could happen, and the First Minister of Wales (FMW) Mark Drakeford has forewarned sternly, that any move would NOT be a "panacea".
PC, however, seem unconcerned, and are determined to press ahead, as they protest that the WG should use "all the tools in its power to shield our most vulnerable over winter".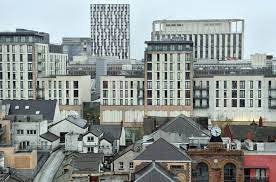 There could be a reduction, as well, in the number of new homes being built for renters, as development companies which specialise in building apartment blocks specifically in order to rent out good quality flats, are likely to be deterred from taking the risk, if they know it is a possibility that their income may be capped.
A further area which might be hit by such a contentious move could be the international student market (underlining what has happened in Scotland), with a huge provider of money for universities being in places such as Cardiff.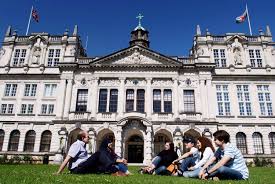 The capital city of Wales has three universities, and without overseas students (housed in well-appointed flats), they would be unable to operate.
The prestigious Russell Group of universities (which includes Cardiff University [CU]) says institutions are making a loss of £1,750 a year teaching each home student because tuition fees have remained almost static for 10 years and have not kept pace with inflation, so they must turn to foreign students. On average, universities will be losing £4,000 a year on every UK undergraduate by 2024, the organisation say, and experts believe some may end up pulling out of teaching UK students altogether, to focus entirely on international students as well as postgraduates.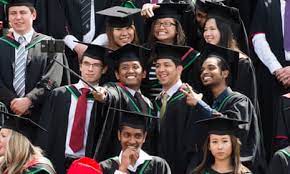 Meanwhile, commentators believe that the headline-grabbing policy in Scotland could be a desperate attempt by the SNP to restore the party's battered fortunes.
Its leader (First Minister of Scotland [FMS] Nicola Sturgeon), has been described as "nearing her endgame" by The Sunday Times.
Last month it emerged that she had said she has not seen any evidence of criminality in the procurement and construction of two ferries at Ferguson Marine during the scandal there, adding that coming to such a conclusion was "not her job".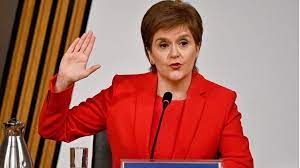 However, there has been enormous criticism, that it is, in fact, her job to demand the prosecuting authorities investigate what has been a colossal waste of public money, amid charges that she should be held accountable.
It has also been said that Ms Sturgeon has only raised the thorny issue of independence, as a way of deflecting attention from her own problems.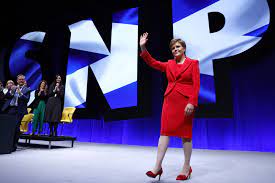 She told the SNP's annual conference last month that "we are the independence generation", while reassuring those who will never be persuaded of the merits of leaving the UK that "whatever happens in future, Scotland belongs to you as much as it does to us".
Yet the UK's Supreme Court appears not to agree, and is likely to rule that the Scottish Government (SG) does NOT have the legal power to stage a referendum without Westminster consent.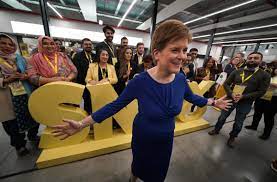 Ms Sturgeon has also faced accusations that she has engaged in 'dangerous' language, and she showed scant respect for Scots who disagreed with her politically.
Divisions are appearing, too, within the SNP, and the policy of a 'temporary' rent freeze may be designed to challenge them.
"You hear the sentiment we've been in too long", said one veteran nationalist. "There are policy failures almost on a daily basis. We look tired, we look stale, there are no new ideas."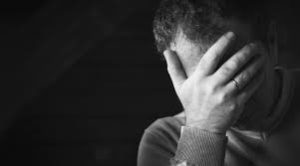 Another senior figure in the party, has said: "A lot of people are becoming concerned about where we are".
There are major concerns about a PC 'policy failure', as well, if it means that an attempt to tackle the housing crisis would lead to the precise opposite in Wales, with landlords selling homes, developers not building them, and international students being put off coming…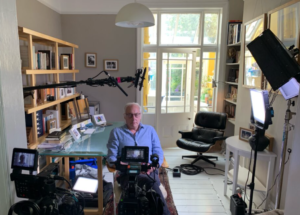 The memories of our Editor Phil Parry's astonishing 39-year award-winning career in journalism (including important political stories), as he was gripped by the rare neurological condition , Hereditary Spastic Paraplegia (HSP), have been released in a major book 'A GOOD STORY'. Order the book now!
Regrettably publication of another book, however, was refused, because it was to have included names.