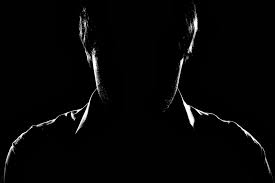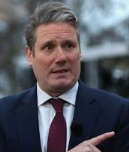 As the party conference season kicks off with Labour at Brighton, our political writer The Rebel looks at why their leader had to turn to actions which were taken by his predecessor, the former Welsh MP Neil Kinnock.
The Rebel is a leading political figure close to senior politicians in London as well as Cardiff Bay, and will always give readers the inside track on what is being discussed in the corridors of power. 
Political phrases like "a week is a long time in politics" (which is usually attributed to the former Labour leader and Prime Minister Harold Wilson) could now be joined by "there is nothing new under the sun".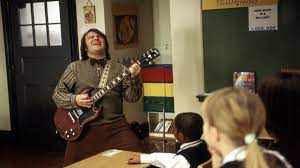 Or perhaps that line in School of Rock: "It will test your head, and your mind, and your brain too".
The reason is that the present Labour leader Sir Keir Starmer has managed to upset the LEFT in his party, by scrapping a leadership selection system that brought Jeremy Corbyn to power. But he has also successfully irritated leading lights in the CENTRE and on the RIGHT! Out will go a one member, one vote system (OMOV) and back will come a new system where MPs will have more of a say.
Sir Keir (how ordinary voters will HATE that moniker!) REALLY wanted a full electoral college structure where MPs, unions, and members all had an equal vote.  That would definitely have been an echo of the past!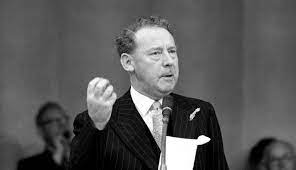 It is all an attempt to neuter the lefties (especially in Momentum) who voted for Jezza and then led Labour to electoral disaster in 2019. In this, we are told by 'sources close to Sir Keir', he is trying to emulate the former leader Hugh Gaitskell in the midsts of Labour's crisis over unilateralism, when he vowed at the Scarborough conference in 1960 to "fight and fight and fight again to save the party we love".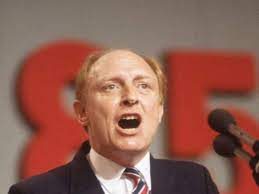 In fact, political commentators are far more likely to compare it to words by the former Bedwellty then Islwyn MP Neil Kinnock, who took on Militant at the 1985 Bournemouth conference, in one of the greatest speeches of our time  He focused on Militant in Liverpool, and said: "I'll tell you what happens with impossible promises…you end in the grotesque chaos of a Labour council – a LABOUR council – hiring taxis to scuttle round a city handing out redundancy notices to its own workers".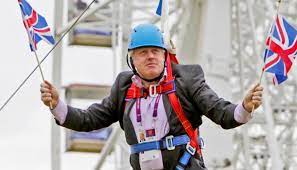 Whether Sir Keir succeeds or not is open to question. He certainly needs to do something to reset his leadership, and restore the opposition party to a consistent lead in the polls, with Boris so much in the ascendancy, but even his own supporters are doubtful.
It is hard to overstate the trouble that Sir Keir (and Labour as a whole) is in. Political adversaries (not least in Wales) might be tempted to rub their hands, although it would be unwise to do so.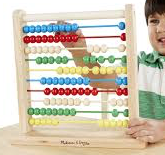 When it is mid-term, in the middle of a pandemic which was (initially) badly mis-handled by the UK Government, and the country is now in the grip of a fuel and food shortage caused by a lack of lorry drivers,  it is not meant to be this way!
One poll has put Labour slightly ahead, but most have put the Tories in the lead.
Sir Keir's long essay for the Fabian Society last week was a prime example.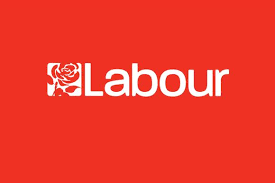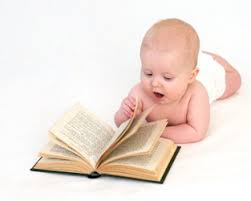 A Guardian columnist called it "a necklace of platitudes strung together with banalities, fastened with cliché", and the paper is a traditional supporter of Labour, remember! The Spectator described it as "a groaning tumbril of dead metaphors trundling along the slow road to nowhere".
Last year, in a road test of Sir Keir's new theme of "contribution", Labour's welfare spokesman, Jonathan Reynolds, argued that the benefits system should do more to recognise those who had worked hard and paid in – trite is not the word. Yet one Corbynite called it a "fundamental ignorance around disabled people's oppression", and that the thrust of it "originated in Priti Patel (the Home Secretary) speeches justifying her cruel immigration policies".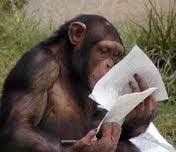 Even his so-called 'allies' are putting the boot in. "He (Sir Keir) doesn't understand the need to make the weather, project himself and make an impact. There's a real gap", said one. Sir Keir can't even count on the support of his own DEPUTY Angela Rayner!
She has declined to rally her friends in the union movement to back his reforms, which she views as "Keir's mess to deal with".
An MP allied with her said: "Angela is in a difficult position. She has a strong view on this which is that it's not the best thing to do right now" (I remember EXACTLY the same argument being used in relation to NOT having women priests!). Her spokesman has REFUSED to answer questions on whether she will support Sir Keir, and she is becoming an embarrassment for the leadership.
She described the Conservatives as "homophobic, racist, misogynistic (and) vile" as well as "a bunch of scum" at a reception for activists on Saturday night. But her leader was not amused, saying: "Angela and I take different approaches and that's not language that I would use".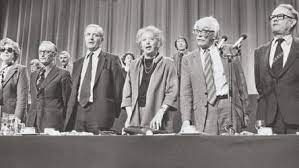 In fact the entire Brighton conference descended into farce (not quite like the ones dominated by the unions which became a chance to kick Labour MPs, but pretty close) with Sir Keir even contradicting one of his own front bench team for apparently ruling out tax rises.
He questioned the policy pronouncement of Rachel Reeves, his Shadow Chancellor, who said in an interview that she had no plans to raise income tax. To red faces in Labour, Sir Keir insisted that "nothing is off the table" and said: "what Rachel Reeves said is she's not currently considering income tax and that is fine — but what I'm saying is as we go into the election, we will apply the principles we have set out to the situation as it arises".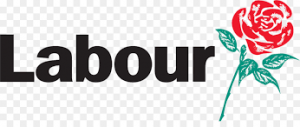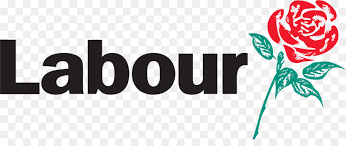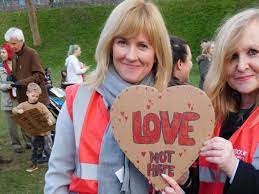 One analysis in The Times was: "To many in the Labour Party, Starmer's leadership remains a riddle. They wonder not only whether he is up to defeating Boris Johnson but also, despite his 12,000-word tract published last week, what he stands for".
Political parties always HATE the media drawing attention to 'splits' when (they say) none exist. Yet it has to be said that the splits in Labour are legion. One has emerged over trans rights. Sir Keir has said the Labour MP Rosie Duffield was wrong to say that only women have cervixes. Asked whether that statement was transphobic, he stated: "It is something that shouldn't be said. It is not right".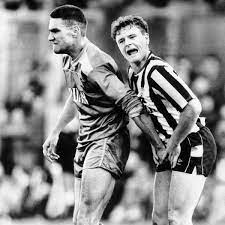 However, some in Labour believe their leader has fallen under the influence of the party's right, and one 'source' told newapapers about Sir Keir, that 'Labour First', the influential internal centrist pressure group, had "his bollocks in a vice".
The left in Labour appear, if anything, more aggrieved than the right by Sir Keir's mild rule change, and approach to leadership generally.
A shadow cabinet minister resigned during the conference saying the party was "more divided than ever". To enormously damaging headlines, Andy McDonald, Labour's Employment Spokesman, quit on the third day of the party conference and accused Sir Keir of not honouring his leadership pledges.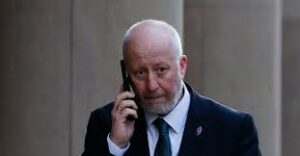 Shadow cabinet ministers believe that Jezza (a former leader it should be emphasised!) will never again be a Labour MP after Sir Keir's reforms. The bearded one had the whip suspended last October over an anti-Semitism row and sits as an independent.
Yet even though he is no longer a Labour MP, it is clear that he still has a grip on the party.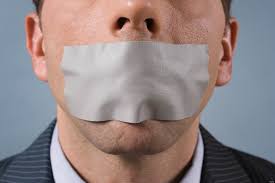 Yesterday Sir Keir had to overcome heckles from supporters of his predecessor to deliver his keynote conference speech, as he repeatedly hailed the achievements of New Labour under Tony Blair.
The protesters were chanting "Oh! Jeremy Corbyn!" and calling for the national minimum wage to rise to £15. Sir Keir had to face them down by saying: "At this time on a Wednesday it's normally the Tories who are heckling me (at prime minister's questions) it doesn't bother me then, doesn't bother me now."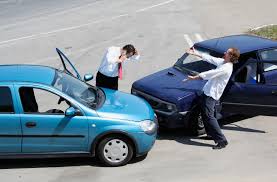 But don't bet on Sir Keir even being as successful as Neil was (and it took most of the 1980s to get rid of Militant).
Before the Brighton conference, Sir Keir's attempts to rewrite the leadership election rules suffered a major defeat at the hands of the unions, which said there should be no vote.
This was viewed as an "embarrassment" in The Times. The paper described as a "car crash" a meeting with unions when he was forced to drop a binding vote on those rule changes.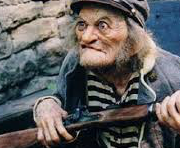 Yet apart from angering them by 'forcing' through the alterations, pressure is mounting from the right of centre in his party too. Last weekend Andy Burnham, the mayor of Greater Manchester and the one who looks like a Thunderbird, said that he could run for the leadership in 2024 – which was a tacit admission that people have already written off the next election.
"Lisa Nandy is permanently on manoeuvres, and Andy (Burnham) and Sadiq (Khan) do nothing but attempt to outgun each other", said a 'source' close to the leader's office.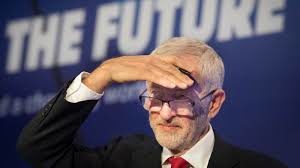 Another said: "Corbyn set the bar so low in terms of having any identifiable talent that half a dozen people think, for no good reason, that they could do better than Keir".
There is tension inside the bunker, too.
Deborah Mattinson, the new 'head of strategy', is said to have opposed the rule changes, while aides were divided over whether Sir Keir's big address to conference yesterday, should have included a policy announcement.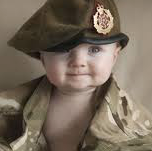 Another 'source' close to Sir Keir said: "Keir has been very reasonable throughout this process, but we can't compromise with these people. We're still at the very bottom of a very big hill".
It's certainly a VERY big climb for Labour to get up that hill, and they will have to "fight and fight and fight again" to reach the top!
The memories of our Editor Phil Parry's, astonishing decades long award-winning career in journalism (when covering political stories was all-important) as he was gripped by the rare neurological disabling condition Hereditary Spastic Paraplegia (HSP), have been released in the important book 'A GOOD STORY'. Order the book now!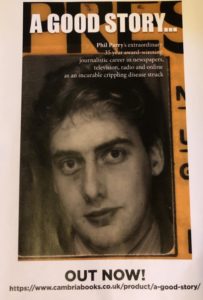 Regrettably publication of another book, however, was refused, because it was to have included names.