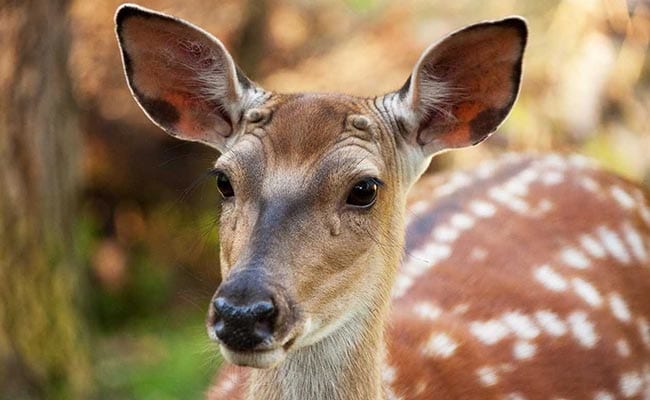 Latest posts by The BREXIT Cook
(see all)
Shortages, scarcity, toilet rolls. How to survive and eat well in the post BREXITopalypse. 
The first animals to go will be those herds of delicious posh royal deer in Windsor Great Park, Dinefwr Park and other places. Here is a 'venison' recipe for those lucky, quick or armed enough to get some in advance of the starving masses that will be roaming the streets post BREXIT.
Try it! It's good enough for the elk eating Navajo people so you'll love it! Probably.
INGREDIENTS
This recipe will make about 4 portions.
4 tbsp Plain Flour
800g Stewing Venison (cubed)
2 Onions (chopped)
3 Carrots (chopped)
2 Celery sticks (chopped)
1 tbsp Juniper Berries (crushed well)
2 sprigs of rosemary leaves (chopped)
1 knob of Butter
6 sprigs of fresh parsley
2 stock cubes (beef or chicken)
1 Clove of Garlic
600g small potatoes (preferably new)
METHOD
Rub the venison in some flour, salt and ground pepper until well coated.
Fry the meat for 3-5 minutes in olive oil.
Add chopped onions, carrots, celery, juniper berries, rosemary and the butter with a small amount of water. Stir and cook with the lid on for about 5 minutes. Take the lid off and fry for 10 minutes.
Add the flour and the stock cubes (crumbled).
Stir and add enough water to cover the mixture by about 2 inches. Bring to the boil and then simmer.
Add the potatoes and slow cook for 2h until the meat is soft and flakes easily. Add water from time to time if it looks too dry.
Stir in the parsley and black pepper and season to taste with salt.
SERVING
Serve with couscous, brown rice, fresh sourdough bread or mashed potatoes. Whatever you have available to mop up the tasty gravy!
Mwynhewch! Happy Hunting!
THE BREXIT COOK
Comments from Mastodon: