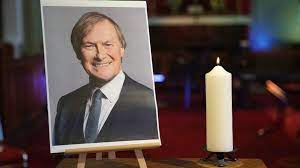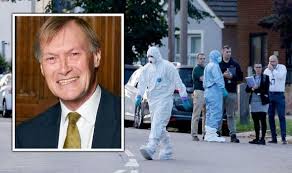 The spotlight has once again been thrown onto a contentious link up between a state-run airline belonging to a country accused of supporting terrorism, and controversial Cardiff Airport (CA), by investigations that have followed the terrible knifing to death of MP Sir David Amess during constituency business.
The Conservative MP was Chairman of the all-party parliamentary group on Qatar and had returned from his latest visit there on Wednesday last week, two days before the killing.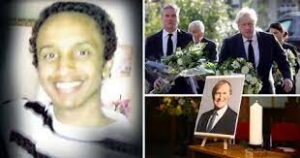 The man being questioned over the stabbing, Ali Harbi Ali, is the son of a former Prime Ministerial adviser in Somalia. Qatar backs the present Somali president. and security sources have emphasised that all avenues were being explored as they examined the awful death.
Sir David, who was 69, was stabbed during a constituency surgery at a Methodist church in Leigh-on-Sea, in his Southend West seat in Essex, on Friday, and his killing puts Qatar centre stage.

CA (Wales' biggest) linked up with Qatar Airways (QA) more than three years ago, and it was greeted with enormous fanfare at the time both from the mainstream media, and senior Welsh politician.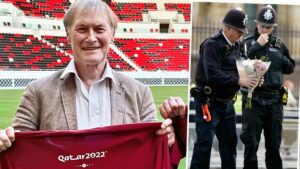 This move (which was described as 'pivotal' and 'transformational' by officials) came despite the fact that the UK Government had warned potential travellers to Qatar that they faced major risks, and it stated on its advice website:  "Terrorists are likely to try to carry out attacks in Qatar".
This warning may underline investigations after Sir David's killing, because it's thought he was victim of a terror attack.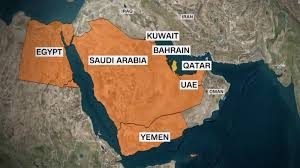 Eight sovereign nations around the world have already severed diplomatic ties altogether with Qatar and in July 2017 it was reported that the state had been cut off by some of its neighbours over alleged terrorist support. Qatar denies backing groups linked to Islamic State (IS), although it does admit it supports the Muslim Brotherhood. The emirate had refused to comply with an initial list of 13 demands, saying it would not agree to any measures that threatened its sovereignty or violated international law. But it was told by its neighbours that they wanted it to accept six broad principles on combating extremism and terrorism.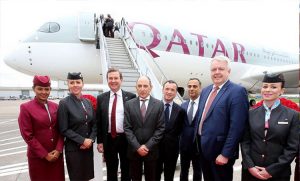 But when the first flight from Doha (Qatar's capital) was due, WalesOnline reported faithfully the words of Roger Lewis, then Chairman of CA, when he said: "This is a pivotal moment for Cardiff Airport, for Wales and the South West of England. The far reaching consequences of this service for passengers and businesses will be transformational". The same praising word was used by the Chief Executive of CA at the time, Deb Bowen Rees, who told the South Wales Echo (SWE):  "The Qatar Airways service has been transformational…".
In interviews, Carwyn Jones (First Minister of Wales [FMW] when it was announced) stated:  "We would like to work with his excellency (Akbar al Baker the Chief Executive of QA)". Mr Jones tweeted that he "welcomed" the first QA flight into CA and said it represented a "huge boost" for Wales.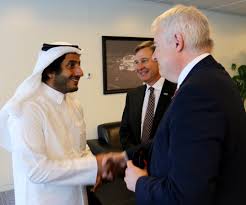 The then Welsh Secretary Alun Cairns informed us:  "The new flight from Cardiff to Doha plugs our entrepreneurs straight into one of the most dynamic economies in the Middle East, and an airport which offers a further 150 global destinations".
But it is obvious that this 'boost' or 'transformation' was set against a growing cost, even before Sir David's death.
Aggrieved potential passengers have turned to Bristol Airport instead of CA more and more during the pandemic.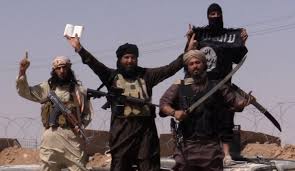 One asked on Facebook (FB): "…am I correct in saying that despite living in Wales there is nothing to stop me flying from BRS (the international code for Bristol) and just paying for the (Covid-19) test I want?".
Other recent comments about CA's performance on FB have been extremely critical.
A former worker at CA, who said he had been at the airport for 19 years declared that he was sad to see the direction it has now taken. Andrew Smith said that CA was "Once a thriving airport with many overseas carriers". He added:  "Now they have 3 or 4, which are just bucket and spade flights…….sad times".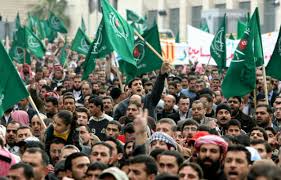 A further FB post from a different person was: "the situation is dire… the survival of the airport as a Civil concern is dependent on how long Mr Drakeford (Mark Drakeford – the First Minister of Wales [FMW] who was described as a "political star" in The Economist) is willing to pump our money into the place – plus a bit of luck" with a worried face emoji after the disturbing message.
But this is not the first time that complaints about CA or its services have surfaced publicly.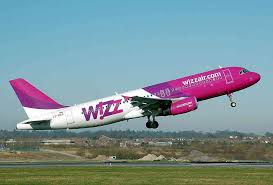 A huge number of them followed an announcement from the headline-grabbing Hungarian budget airline Wizz Air (WA) that it was postponing flights from the airport, blaming the decision on pandemic restrictions.
WA had been described as a 'British' airline in the South Wales Echo (SWE), and it IS London-listed, but eastern Europe-focused, and WalesOnline appeared to have reverted to 'Hungarian' in a more recent report about it postponing the flight. But the airline has hit the headlines for the wrong reasons. One traveller said recently on FB: "Just had our (WA) flights for Sep 2021 cancelled…". Another angry passenger wrote:  "Cardiff seems doomed ,gutting , the Welsh government needs to help but it won't, very sad."  A further complainant said: "Drakeford's (FMW) running CWL (the international code for CA) into the ground".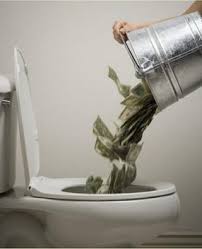 Disturbing comments like these followed other alarming details, including about CA being hit harder than any other in the UK by the pandemic, raising serious questions among experts concerning why it was bought by the Welsh Government (WG) in the first place for £52 million, when Glasgow Prestwick was purchased by the Scottish Government (SG) for £1, and putting, they say, its long-term future in doubt.
Meanwhile, apart from controversies about Qatar following Sir David's killing, CA has also been forced to grapple with major challenges other than just the contentious link-up with QA.
CA passenger numbers plunged by 87 per cent two years ago, with travellers there falling from 1,656,085 in 2019 to just 219,984 in 2020.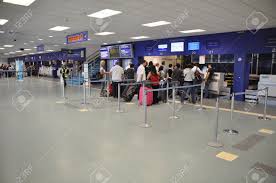 Southampton Airport suffered an 83.4 per cent decline, London City Airport saw a drop of 82.3 percent in passenger figures, with numbers at Leeds-Bradford Airport going down by 81.2 per cent.
The Irish firm Stobart Air appointed a liquidator, and the sudden announcement that it was ceasing trading came hard on the heels of it revealing on May 5, two new routes to Dublin and Belfast, which were to begin from Cardiff later this summer.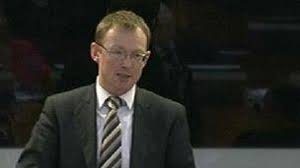 CA has faced significant money issues too, even after its disturbing purchase by the taxpayer.
When the deal was announced, Welsh Conservative Member of the Senedd Cymru/Welsh Parliament (SC/WP) Russell George MS, who speaks on transport issues, said: "This is good money after bad.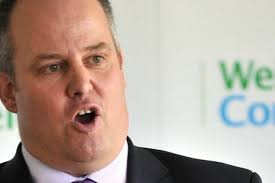 "Tot up the purchase price of £52 million, the current £38.2 million loan, and last year's £21.2 million loan, and the airport could be in hock to the taxpayer to the tune of more than £110 million since it was bought by the government in 2013. This is unsustainable…"
Andrew RT Davies MS for South Wales Central (one time leader of the Welsh Conservative Party) said:  "… this typifies how rudderless this Labour Welsh Government currently is.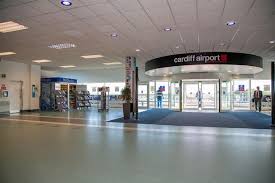 "One minute they're cancelling an M4 relief road that would help boost Rhoose citing environmental factors, then declaring a climate emergency, and now they're chucking millions at an airport. Shambolic. Wales deserves better than this chaotic and slapdash management of our economy."
Even following the headline-grabbing acquisition by the public, cash problems have continued to dog CA. It has been revealed that Welsh ministers were considering 'lending' the airport millions of pounds, and officials had originally requested the huge sum of £28 million.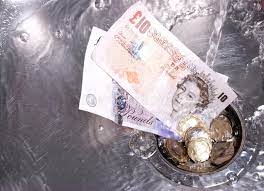 It was disclosed that officials were to carry out "analysis and financial due diligence" before the additional funding was approved, and that the £21.2 million 'loan' the previous year was itself an extension on the £38.2 million the airport could already 'borrow' from the WG.
Especially after these sorts of money issues were revealed, as well as linking up with a state-run airline where the country is accused of supporting terrorism, CA could have done without the news that investigators looking into an MP's death are examining potential associations with that same country…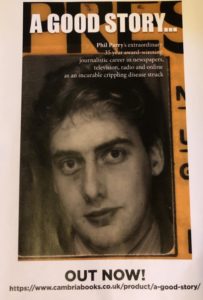 Our Editor Phil Parry's memories of his astonishing decades long award-winning career in journalism (which often involved providing awkward facts) as he was gripped by the rare neurological disabling condition, Hereditary Spastic Paraplegia (HSP), have been released in a major book 'A GOOD STORY'. Order the book now!
Regrettably publication of another book, however, was refused, because it was to have included names.