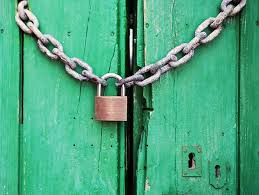 The defection of a Scottish National Party (SNP) MP to the Tories, highlights how it is in complete disarray, and the lessons that must now be learnt by its fellow nationalist party Plaid Cymru (Plaid).
The East Kilbride MP Lisa Cameron quit the SNP and defected to the Conservatives after facing deselection, following revelations by her that she had suffered panic attacks and needed counselling because of "toxic and bullying" treatment from her Westminster colleagues, yet it is likely that recent extraordinary events in her former party may also have played a part.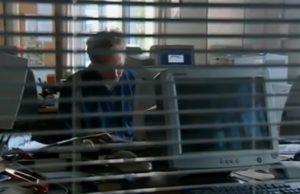 The Editor of The Eye, Welshman Phil Parry, has been a keen observer of the political scene over many years, and says he has never seen anything like it. "This should be a wake up call for Plaid, because what has happened is extraordinary", he declared.
Journalistic research has disclosed how public money was used by the SNP, to upgrade travel arrangements for then leader Nicola Sturgeon, pay for a party member's theory driving test, fund yoga classes, and buy multiple copies of books, including a collection of her speeches.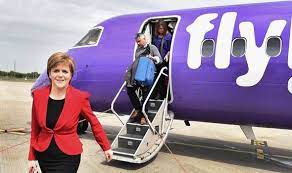 The spree that has been divulged included almost £10,000 on VIP airport upgrades, and more than £32,000 on team-building exercises. Apart from the yoga classes, driving test and books, other purchases by senior staff included nail polish, and £4,182 for hospitality, as well as accommodation at the five-star Gleneagles Hotel in Perthshire. In all £14.2m of taxpayers' cash was spent by Scottish civil servants in three years.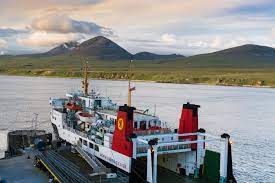 Taxpayer money was also spent on wellington boots "for inspections", and China crockery for a meeting room. Meanwhile, the ferry system in Scotland appears to have been appallingly badly managed, and given that around 90 inhabited islands rely on ferries this reflects poorly on the SNP's record in government.
Scotland's school performance lags behind England's and its health service has long waiting lists, with voters giving low ratings for both.
Even Ms Sturgeon's signature policy of using the next General Election (GE) as a de facto referendum on independence now lies in tatters.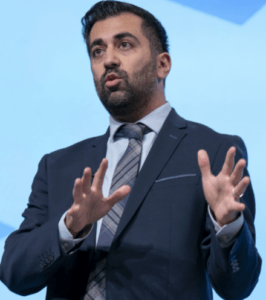 The party used its annual conference in Aberdeen to state that, should it win a majority of Scottish seats at the GE (expected next year), it should begin negotiations with Westminster on how it can GO ABOUT securing Scotland's independence.
Some MPs supported the approach previously championed by Ms Sturgeon – in which securing 50 per cent plus one of the vote in Scotland would be treated as the Scottish people declaring themselves independent.
The new policy was described by one SNP MP as seeking the mandate to secure independence, rather than a vote for independence itself.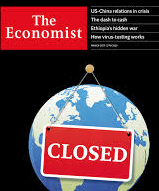 Humza Yousaf, the SNP's current leader and the first minister of Scotland, said the old one was the "wrong approach".
The Economist, though, was scathing, and under the headline "Has the Scottish National Party lost its raison d'être?", it was written: "This new strategy is meant to be a show of strength: the snp has long told nationalists that its electoral success will force a referendum. In fact it is an admission of weakness. Polls suggest the party is heading for heavy losses. It has 43 seats at Westminster, out of Scotland's current 59, but after Labour's big win in Rutherglen, it is expected to lose between 20 and 40".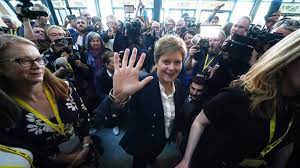 But even The Economist called Ms Sturgeon "charismatic", and it is obvious that she can still cause hearts to flutter among SNP supporters.
She made a surprise visit to the conference, (when she was accused of being "the Liz Truss of the SNP"), and arrived to cheers and applause from some in the hall. One woman even wept after seeing her, and received a hug from Ms Sturgeon.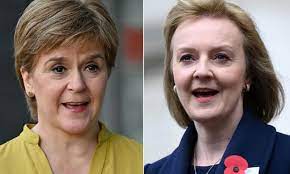 Yet despite this level of support from party members, it is obvious that all is not well within the SNP, or in the country itself.
As The Economist has put it: "The SNP's nationalism has at times eclipsed its competence…polls suggest a mauling for the SNP at the next British general election. The ferry saga has not helped the case for independence-indeed, it makes it likely that voters will toss the SNP overboard".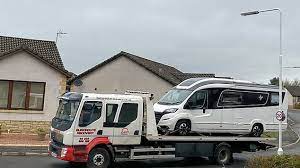 The backdrop is incredible, because it comes hard on the heels of an extraordinary police investigation, following allegations of fraud, and an unbelievable leadership election campaign, in which a leading contender said that in line with her religious beliefs she opposed gay marriage.
Worrying details about the leadership election would have been enough to sink most parties, and as Sky News described it: "The contest has been bitter and fractious with the candidates, two of whom are serving cabinet ministers, trashing and attacking their own government's record".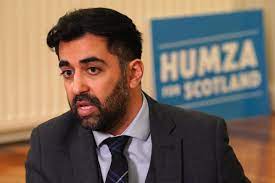 The winner was the Scottish health secretary Mr Yousaf, but it is doubtful he will set alight the cause of independence, and has been described in The Times as a "lightweight", and a "complete chancer".
Mr Yousaf (or Yusaf or Yusuf), has been dogged by controversy in the past, and there have been accusations that he 'blatantly manufactured anti-SNP narrative'. In The Sunday Times (ST), he was called a "serially unsuccessful cabinet minister".
The campaign of the Scottish cabinet secretary for finance, Kate Forbes, all but imploded, after she said she opposed gay marriage. On children born out of wedlock she proclaimed: "That's choices they (the parents presumably!) have made". Ms Forbes is a member of the Free Church of Scotland, and takes the Church's teachings on these matters very seriously, but was still described in an ST headline as a "leadership favourite". She also had support in some of the other churches north of the border: The Free Presbyterian Church of Scotland, The Free Church of Scotland (Continuing), The United Free Church of Scotland, The Reformed Presbyterian Church of Scotland and The Associated Presbyterian Churches.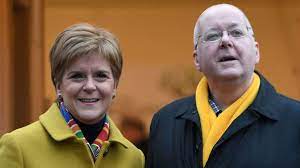 The party's Chief Executive Peter Murrell, who is married to Ms Sturgeon, was forced to resign in the face of a no-confidence vote, and the membership of the SNP fell by 30,000 in just OVER A YEAR! Meanwhile, the police investigated how party funds were used. Mr Murrell had been accused of undermining the leadership contest to replace his wife as party chief and first minister, following a damaging secrecy row.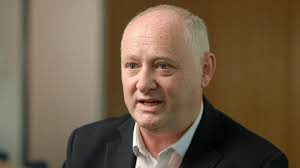 This came in the wake of the SNP's head of communications also quitting after it emerged he had inadvertently provided bogus membership numbers to a journalist. Murray Foote was told to deny reports the party had lost those thousands of members branding them "inaccurate" and "drivel".
The astonishing events were described as a "crisis" in the ST, and amid all of this, a poll showed that support for independence had plunged to 39 per cent.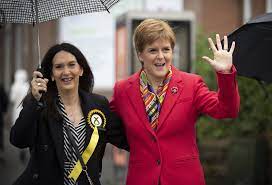 The first real electoral test was when a by-election was held in Rutherglen and Hamilton West, which the SNP failed spectacularly, because Labour won the seat with a swing of 20.4 per cent.
The vote was triggered two years ago, when Margaret Ferrier, a former SNP MP, took a train from London to Glasgow even though she had tested positive for Covid-19.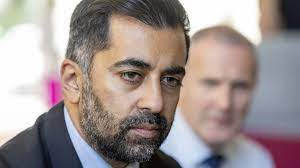 This could be a sign of things to come for the SNP at the next GE.
Polls suggest the party is heading for heavy losses. It has 43 seats at Westminster, out of Scotland's current 59, but after Labour's big win in Rutherglen, it is expected to lose between 20 and 40.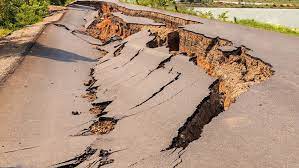 Here's The Economist again: "The conference…offered a reminder of divisions in the party that surfaced during the leadership election and appear to have worsened since. Several prominent nationalists skipped the gathering altogether, including Kate Forbes, Mr Yousaf's main rival in that contest, and Fergus Ewing, a long-serving msp who was briefly suspended in September after various rebellions.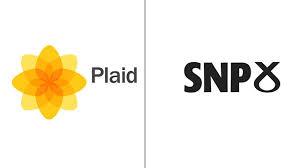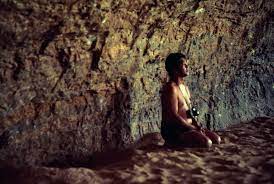 The amazing spectacle we have witnessed, reflects the fact that the SNP (like Plaid), is the broadest of broad churches. Their membership ranges from dotty dreamers obsessed with Bonnie Prince Charlie, and anti-Englishness (who hold socially conservative views), to liberals (like Ms Sturgeon) who support gay marriage, and accept gender re-allignment.
Take out the bits about 'Bonnie Prince Charlie', as well as 'Ms Sturgeon', and this could apply equally well to Plaid.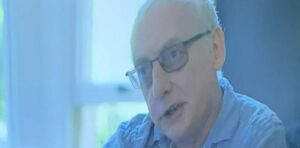 Phil has had a conversation with a long-standing Plaid supporter, who is deeply against homosexuality, and even believes that lesbianism DOESN'T ACTUALLY EXIST!!
He represents a section of his party which is on the left economically (possessing a strong belief in nationalisation), but is extremely conservative socially.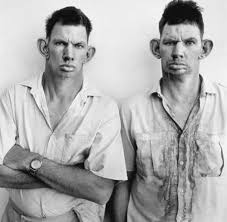 Another wing of Plaid (as with the SNP), wants independence from England in a socialist republic, socially liberal laws, and (in a way which is not clear) to rejoin the European Union (EU).
Unlike for its fellow party (the SNP), devolution did not galvanise the cause of independence in Wales, and Plaid has never properly broken out of its language strongholds in the West and the North West, into the South Wales valleys at the level of the Welsh Assembly (WA)/Welsh Parliament (WP)/Senedd Cymru (SC), (the party can only point to a couple of examples, but it YEARNS to do so!).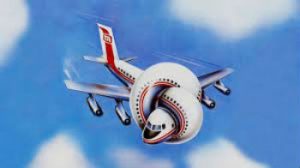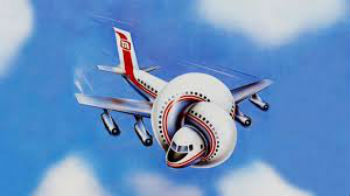 It is the job of the Plaid leader Rhun ap Iorwerth, MS, to hold the two wings of his fractious party together. But uniting around a form of independence may not be enough for them – these two views within Mr ap Iorwerth's party are simply too far apart.
Perhaps he should take note of one of the SNP's politicians crossing the floor to the Conservative AND UNIONIST PARTY!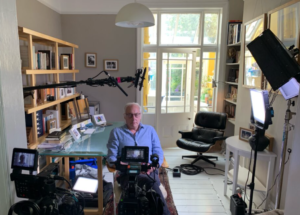 The memories of Phil's astonishing decades-long award-winning career in journalism (when political stories were all-important) as he was gripped by the rare disabling condition Hereditary Spastic Paraplegia (HSP), have been released in a major book 'A GOOD STORY'. Order it now!
Regrettably publication of another book, however, was refused, because it was to have included names.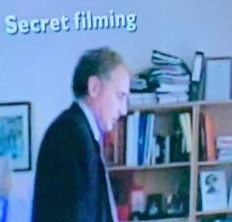 Tomorrow – how during a 40 year career (when he was trained to use simple language, avoiding jargon) Phil has been lucky enough to work in a relatively free environment for journalists, and this is now underlined by the election victory of a moderate centre right party in Poland, which is likely to row back on politicisation of the media, although journalistic freedom is still under threat in other countries around the world.