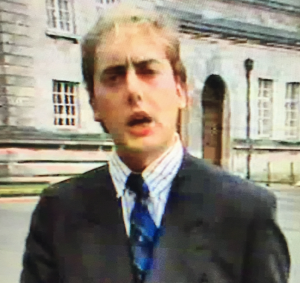 Our award-winning Editor Phil Parry yesterday marked 35 years in journalism and here describes some of his career and the stories that have been broken by The Eye.
After a 23 year stint with the BBC during which I presented, among other programmes, the now-defunct TV Current Affairs series Week In, Week Out (WIWO) on BBC Wales, BBC One's Panorama and Newsnight films, as well as Public Eye on BBC 2, I took charge of the investigative news website The Eye.
It seems a shame to me that WIWO is no more.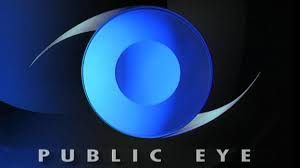 The series, and I, had won numerous awards – among them BAFTA Cymru, The Royal Television Society [RTS], BT Wales Best Journalist of the Year and at the Celtic Media ceremony.
An edition of WIWO called 'A Night To Remember' secured new information which led to the release from prison of three young South Wales men, after they had spent 11 years in jail following a wrongful conviction for murder.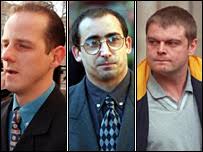 I had been privileged to experience any number of amazing things at the BBC, and throughout I had never been afraid to ask people in positions of influence difficult questions which invariably attracted complaints.
I have knocked on the front doors of dodgy business people and crooked police officers, and I had learned to take a step back in case they came out swinging when they answered the door.
I am glad to say they usually went for the camera next to me!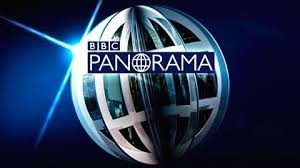 When I worked on a Panorama programme which was effectively accusing someone of murder, a security expert was sent from London to check my movements.
An intruder-alarm was installed at my house which had panic buttons in the hall and at my bedside.
One highly-experienced former colleague and senior executive at the BBC kindly said I was the bravest journalist he had ever known.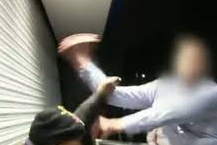 It became clear, though, that my style of journalism was going out of fashion, as I prompted too many complaints for the liking of senior management.
Some of the targets were, after all, friends of those in charge of me!
So I had to become the founding Editor of The Eye to conduct the kind of journalism I believed in.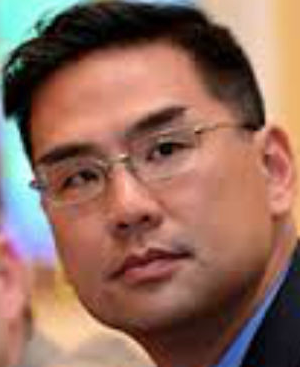 In a short existence our journalists have disclosed a series of important stories, many of which were taken up by the UK media, although not by the mainstream Welsh media.
We are continuing to do so today.
We have exposed Steve Chan, a so-called academic who had been jailed for four years in the USA after a massive fraud yet was employed by Swansea University, before moving on to another company.
Other important Higher Education organisations in Wales have also come in for our scrutiny.
The Eye have uncovered details about a dishonest South Wales 'property expert' conman called Howard Williams who had his legs broken after a drug deal soured, served time in prison but who changed his name to James Daniels, moved to Spain, and asked a specialist company to 'get rid' of our 'negative' stories about him on the internet.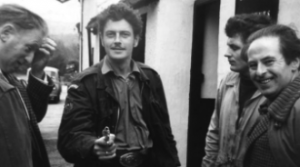 We also informed the public of Williams/Daniels' extraordinary life of crime as well as his prison sentences, yet showed how he was still taking people for a ride.
These stories provoked a huge response when Williams/Daniels earlier this month posted abusive messages on Facebook and sent his tirade to my family and friends.

This is part of one of his attacks on me and The Eye: "I am have contacted you (sic) numerous times before asking why you consistently, stalk, bully and harass (sic) me? … You so far have asked the following for comments (The Eye have never asked for comments):
Thief
Abuser (The Eye have never said Williams/Daniels is an abuser). 
Liar
Sex Offender (The Eye have never said Williams/Daniels is a sex offender).
Drug user (The Eye have never said Williams/Daniels is a drug-user, just that he has dealt in illegal drugs)".
His wife Lisa Williams has also bombarded The Eye and me, with insulting messages on Facebook.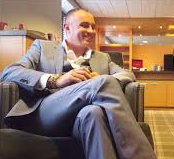 Among them was this response to a picture of me:  "The face of a real life bully… don't you look so proud too awww".
Our investigations disclosed how a right wing pensioner behind a new Welsh independence party, celebrated his links to a paramilitary organisation.
Royston Jones writes a nationalist blog called 'Jac o' the North', but a hotel cancelled his booking for a room to launch the party after we disclosed his support for the 1960s group Free Wales Army, and how he had posted a picture of its leader Cayo Evans pointing a gun at the camera.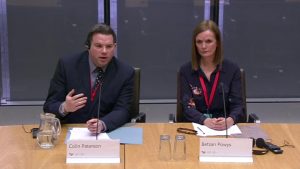 Our team has revealed how the man who said he organised media events in Wales for the UK Labour leader, Jamie Insole, had been jailed for eight years at Cardiff Crown Court following a bank robbery, but said on social media after we exposed his past: "We all make mistakes".
The Eye have divulged criticism of the low listening figures of BBC Wales' two national radio stations, and how the future of the Editor of one of them, Colin Paterson, was now being questioned.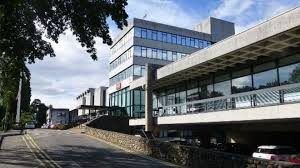 We have highlighted the complaint that BBC Wales is a hotbed for the Welsh nationalist party Plaid Cymru with the appointment of a former Chief Executive of the party as Editor of BBC Radio Cymru and the online service Cymru Fyw, as well as revealing the closure of a second Current Affairs programme called The Hour after only a year at a cost of about £1 million.
Axing The Hour came hard on the heels of the closure by BBC Wales of WIWO which had been going for 53 years winning a clutch of awards in the process, and we questioned the wisdom of getting rid of a brand totally rather than reforming it when all the experts stress the importance of the brand – which the Director, Rhodri Talfan Davies, should know as he has a background in marketing.

The Eye have also disclosed how a new BBC Wales presenting team was unveiled after a well-known anchor of the nightly BBC TV news programme Wales Today, followed colleagues in jumping ship for a broadcasting station accused of being an autocratic President's mouthpiece.
These stories have only underlined how out of favour I am now at the BBC!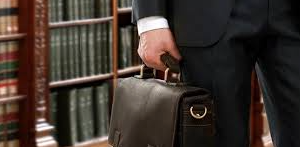 We have published pieces stressing the importance of properly-sourced news, which may now be making a comeback.
I have personally been forced to endure a huge number of legal threats – all of them spurious – and my friends and family have been subject to a torrent of abuse on social media.
I have been called, wrongly, "biased" and "misogynistic" on Twitter as well as a "lying bastard" and "vermin" by Mr Jones on the internet.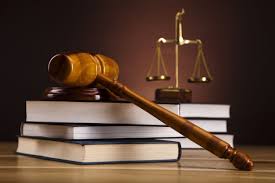 These are very serious charges to make of a journalist.
If you become known as these things then you are not viewed as independent, and it rules out doing the job.
People seem to be unaware that all the same legal rules apply to comments on social media, as with a page lead in a newspaper or an item on Wales Today.
Yet the most appalling things are said on Facebook and Twitter.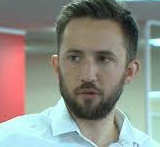 I spent many hours in classrooms to pass exams in journalist law, because knowledge of libel is essential in my business.
But plainly the Editor of WalesOnline (in theory one of the most significant journalistic roles in Wales) Paul Rowland does not possess this knowledge, because he was one of those who threatened to sue me – this time after an accurate satirical piece about the number of 'stories' his website had published about a Cardiff bar.
He used the extraordinary words "satire is no defence against libel" when in fact sometimes it can be.
In the world of politics we have questioned the decision by Labour's Welsh First Minister (FM), Carwyn Jones to answer First Minister's Questions (FMQs) rather than attend the Memorial Service in Manchester cathedral to those who had died in the terrorist outrage in the city.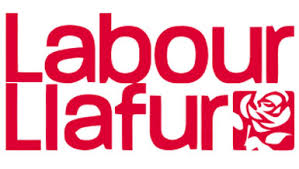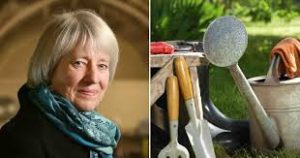 We have also published a piece drawing attention to the inconsistencies of Labour Assembly Member (AM) Jenny Rathbone's call for rent controls (popular in Cuba), when a huge number of non-EU students rent homes in Cardiff and boost the Gross Domestic Product (GDP) of the area.
It had emerged she herself had faced enormous criticism for advertising to employ a gardener at public expense.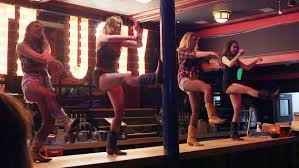 The Eye hold no political allegiance, although we have been accused, incorrectly, of being part of the Labour party.
Our satirical writer, Edwin Phillips, has poked fun at individuals in power and those in the public eye, as well as important institutions.
Yet there appears to be an unwillingness in parts of the mainstream Welsh media to take on influential people, and to conduct long-term investigations.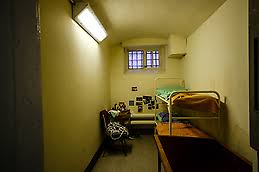 These are important and need to continue – perhaps now more than ever, despite the complaints you receive when you undertake them.
As now with our pieces on The Eye, in all the TV programmes I have presented, every word would be double-checked by libel lawyers; yet despite this people would usually complain about things that were NEVER said.
In the miscarriage of justice investigations I have pursued over the years it always struck me as odd that a pervasive attitude (especially among a murder victim's family) was for ANYONE to be convicted – never mind if it was the wrong person.
Apart from the demise of WIWO on BBC Wales TV as well as a host of other TV Current Affairs series on network television, 'clickbait' journalism, and writing lists, appears to prevail, despite denials.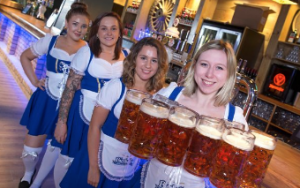 Sexist 'stories' about beauty contests in Wales are 'reported', along with the opening of bars which feature scantily-clad women dancing for a largely-male clientele.
I was horrified when Mr Rowland suggested to someone anxious to break into journalism, that writing lists about the best street food was the way to do it.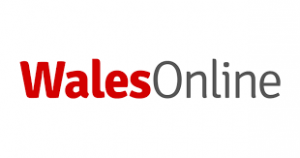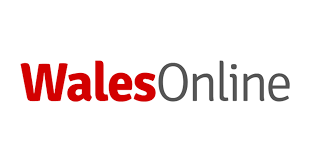 He wrote on WalesOnline:   "You might not be interested in '19 mouth watering street food dishes and where to find them in Wales', and you might believe it's not something we should be writing (I wouldn't agree, but that's fine).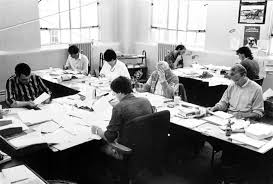 "That doesn't mean it's clickbait."
This is NOT the kind of journalism I recognise, and he is ostensibly one of the most important journalists in Wales!
It is a pity that the kind of investigations we do are not in favour now, because there is so much emphasis on chasing ratings in broadcasting, along with making money in the independent sector and on newspapers.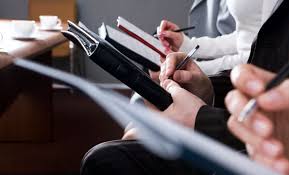 Investigations, such as those on The Eye, are not cost-effective.
They take a lot of work, and often many months to complete – therefore they do not lend themselves easily to accounting in journalism.
The stories do not fit into boxes.
Sometimes we can work on something for a long time and it can cost a great deal of money, yet it might come to nothing.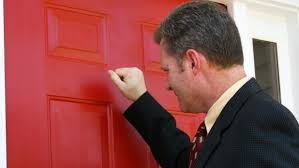 These investigations are, though, vital and hold important people to account.
The Eye make very little money so I urge our readers to contribute to see them continue!
Check your knowledge of today's events as revealed over the last few months on The Eye, with our brilliant interactive quiz: [viralQuiz id=1]